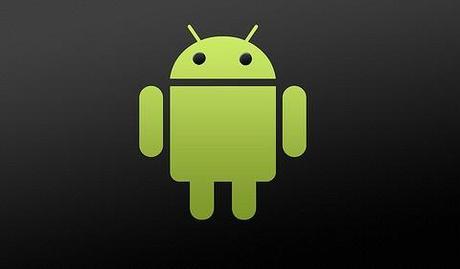 Android - keeping up? Photo credit: Saad Irfan http://flic.kr/p/8SLo4d
With all the hype surrounding Apple, Steve Jobs and the iPhone, it's easy to forget that there are, in fact, other mobile options available. But the latest Android software update from Google, delectably titled Ice Cream Sandwich, in direct competition with Apple's iOS, hopes to grab your attention. Launched in unison with the new Samsung phone, the Galaxy Nexus, Google's new release brings with it a range of changes and updates intended to woo customers away from the magnetic pull of the iPhone. But the real question is: Is it any good?
What's in my sandwich? With the new release comes a faster, brighter, and smoother phone experience, reported Mashable. Headlining features include voice to text recognition, the ability to unlock the phone just by looking at it, and a feature-heavy camera, capable of taking HD video and panoramic sweeps. The new setup also allows you to carefully watch your data usage, delve through your contacts, emails and calendar with ease, and Android Beam offers easy file sharing between phones. For a full list of features, check out the official site.
Excited? Andy Rubin, Senior Vice President of Google Mobile, was psyched: "Ice Cream Sandwich makes Android simple and beautiful, and takes the smartphone to beyond smart." He's not the only one pleased with the new release. Rory Cellan-Jones wrote for the BBC that the new software "looks as though it will set a new benchmark for what a clever phone should be able to do."
"People are at the heart of Ice Cream Sandwich", promised Andy Rubin.
What about the phone? Along with Ice Cream Sandwich comes Samsung's Galaxy Nexus phone. Jessica Dolcourt of CNET admired it, saying it has "all the ingredients it needs to be a terrific phone", but maintained that it only becomes "special and unique" when considered in tandem with the new Android software.
Unimpressed. Not everyone was so enthusiastic about the new releases. Writing for PC Mag, Sascha Segan complained that the new offerings don't appear to be "addressing Android's most pressing problems." He felt that the variety of Android software packages mean that app developers and downloaders will soon get "frustrated", if they aren't already. Blog ThisIsMyNext said the new phone and OS failed to match the standards set by Apple and Microsoft: "It unfortunately remains the case that Android isn't as swift and responsive as iOS or Windows Phone"
Take a look at what's on offer: