Goodbye Website
Goodbye Website or Blog – We spent a lot of time together but it just was not working out.  You may remember an older post about having one blog too many? Well the time has come to say goodbye to one website and one blog. It was not an easy decision but one that made sense. You must detach yourself from it to come to the decision that it no longer feasible or profitable to continue on. You cannot be attached emotionally as each website or blog you do may feel almost like a child you have.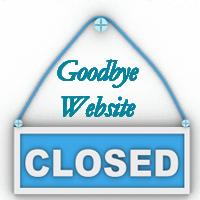 Reasons to Say Goodbye Website or Blog
Non Profitable – If you are spending lots of time on a website and it's not producing a profit, why continue?
Other Websites –  You have other websites/blogs. You have other websites or blogs you could spend more time on them. They can become better and maybe more profitable.
Boredom – Many bloggers become bored with their blogs. They can no longer keep on writing on the topic of their blog.
Time – You no longer have the time to maintain the website or blog. It's not just the maintenance of website but the social shares and activities that go along with it that eat up your precious time.
Inventory Issues - You may have lost inventory or suppliers. You can no longer offer what you once had on your website. I had several suppliers no longer offer drop shipping and that really hurt the website. I knew then it was time to say Goodbye website.
Have To Close Down A Website
Cancel the Hosting – That's a must. You have to cancel the hosting so it's no longer live and active. It will save you hosting costs. For the retail site it will save me $30/mo. Goodbye website and hosting charges. Some of the websites that are on Hostgator will look like this when you shut them down.
Close Social Accounts – You should close the accounts so there is no hacking being done to them. You can just leave them but it could leave you open to hackers and spammers.
Let Others Know – If you have friends or associates that link to your website, let them know. It will avoid them having broken links.  You all know how much I despise broken links.
Terminate Any 3rd Party Services – If you used any, cancel so you don't have reoccurring bills.
Inform Your Customers - You can inform them via a blog post and email. You can also tweet out or post on Facebook before closing those accounts done. Goodbye Website, it was nice knowing you! 
Goodbye Websites
The one blog I shut down was the coffee one. It was an affiliate experiment and it did not work out well. I really did not spend much time on that one other than a few blog posts. The retail website was the lingerie site. There was too much competition and not enough drop shippers for that retail website. It was hard to break away from that one after many hours, blood, sweet and tears but the time had come. Time to move on and spend more time on the other retail sites and blog here.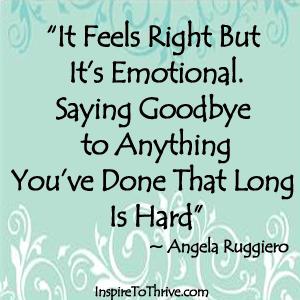 Have you ever closed down a website or blog? How did you feel about it? 
Top Image courtesy of renjith krishnan at FreeDigitalPhotos.net