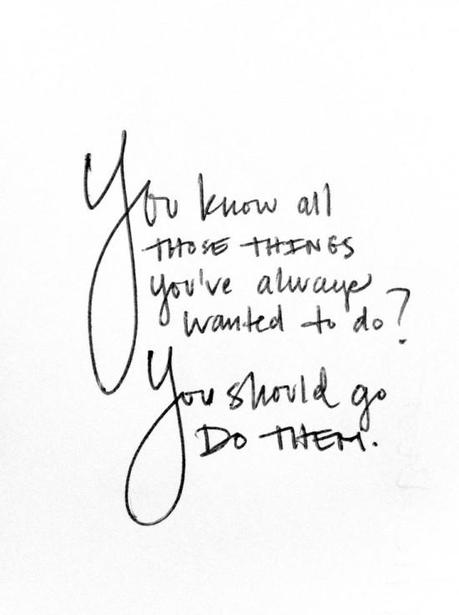 It's been awhile since I've posted on a Friday, and I know my posts haven't been as regular lately and I promise I don't have a bullshit excuse as to why I've been slacking on the blog. The fact of the matter is, I've been busy, really super busy, planning for the opening of my own boutique! Yes, I'm opening a boutique! I can hardly believe I'm really writing those words. I'm so excited yet super nervous all at the same time! My boutique – Sincerely Luxe – will be opening in February of 2014. We'll be located at 2240 Magazine Street, Suite 102 in New Orleans, Louisiana 70130.
I hope if you love in the city you'll come by and visit me once we're open! And if you don't live in the city, but happen to visit one day, I'd love to have you stop by and visit me as well! Our website is currently in development, but if you'd like to email me your email address I'll be happy to put you on our mailing list so you can stay up to date with our progress and with what's going on once we open! I'll also be looking for local and non local bloggers to attend the preview and launch events as well as provide product and store reviews. Feel free to email me if you'd like to participate in that as well! You can reach me at [email protected]
I feel so incredibly blessed and grateful to be living out one of my biggest dreams, and I'm so thankful for all of your support. I'd like to leave you this weekend with these words from Steve Jobs, who intrinsically and beautifully had a way of describing and looking at the world.
"You can't connect the dots looking forward; you can only connect them looking backwards. So you have to trust that the dots will somehow connect in your future. You have to trust in something – your gut, destiny, life, karma, whatever, because believing that the dots will connect down the road will give you the confidence to follow your heart, even when it leads you off the well worn path and that will make all the difference.
Sometimes life hits you in the head with a brick. Don't lose faith… You've got to find what you love. And that is as true for your work as it is for your lovers. Your work is going to fill a large part of your life, and the only way to be truly satisfied is to do what you believe is great work. And the only way to do great work is to love what you do. If you haven't found it yet, keep looking. Don't settle. As with all matters of the heart, you'll know when you find it. And, like any great relationship, it just gets better and better as the years roll on. So keep looking until you find it. Don't settle.
Your time is limited, so don't waste it living someone else's life. Don't be trapped by dogma – which is living with the results of other people's thinking. Don't let the noise of others' opinions drown out your own inner voice. And most importantly, have the courage to follow your heart and intuition. They somehow already know what you truly want to become. Everything else is secondary."
{image via Hitha On the Go}