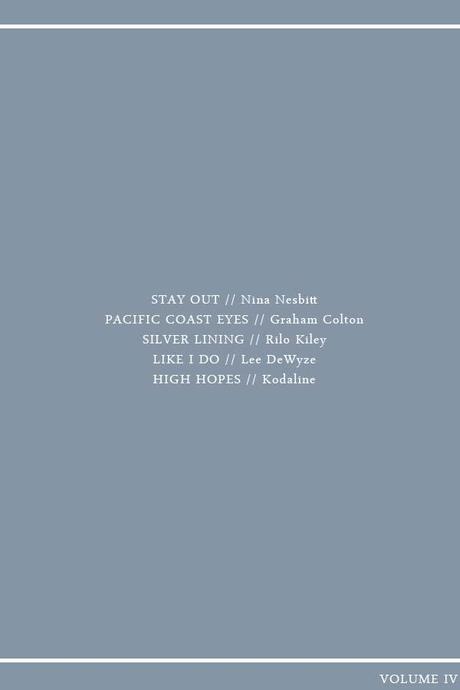 I accidentally went like 6 weeks without updating my Good Jams.  Fall, you're so busy! We're on to Volume IV (check out the rest, here) and most of these are coming off my October 2013 playlist. Below are links for listening on Spotify.
STAY OUT // Nina Nesbitt -  I love the way the song starts out.PACIFIC COAST EYES // Graham Colton - Grow up in a small town? This song's for you.
SILVER LINING // Rilo Kiley – Classic American Indie Rock. LIKE I DO // Lee DeWyze -  Trust me, you'll like it. HIGH HOPES // Kodaline - Stole this one from my husband. It's hard not to sing along.