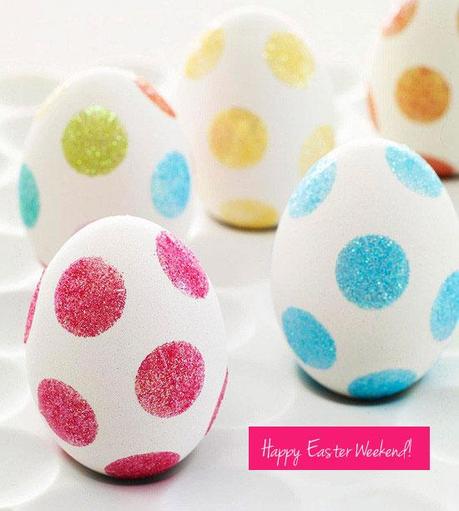 Happy Good Friday everyone! This weekend the fiance' and I will be hosting our first gathering at our new house on Easter Sunday. It was actually my moms idea for us to host – she didn't have any plans on Easter Sunday so she basically just invited herself to our house for the day. Love you mom! But, we love having company so we really don't mind a bit! The upcoming gathering gave us an excuse to put our butts in gear and start getting everything together around the house. A lot of our pictures and decorations went up, and we added some new furniture pieces that we finally retrieved out storage (they've only been sitting in my storage unit for the past 3 years).
Lucky for us, between the 2 of us combined, we have a ton of furniture and other decorative items to fill up our new home – which means less moola spent on new stuff. It's just a matter of placing everything, adding a few decorative items to finish out the space, and balancing everything out so it all matches with our tastes. I think we're off to a pretty good start so far! If I have some extra time on my hands this weekend, I'll try to snap a few photos of our progress to show you guys. I hope everyone has a happy and safe Easter weekend and Easter Sunday! Be blessed!
P.S. Today makes exactly one year from my wedding date…eeek! 
(image via)