On Saturday night I went to see the Goo Goo Dolls at the O2 Academy in Newcastle, which is a pretty intimate venue with not much space for too many people. So a bit nicer than heading to an arena or stadium if you are standing and in the free for all to be able to see the band. Having not long ago released a new album "Magnetic" with some very catchy songs, this is the tour which follows that album.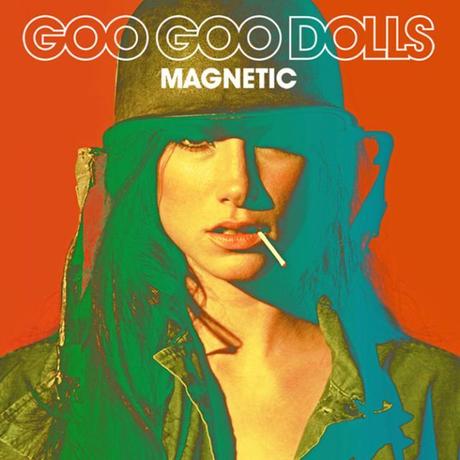 They did a great job in mixing up the new songs with some old classics from the greatest hits albums and of course the legendary and much loved "Iris" which really was a very special experience. As the whole crowd really buzzed off that song and this lead to an extra chorus which made it even better. I am now pleased to say I have heard one of the my all time favorite songs live! What a fantastic experience that was as well.
Front man John Rzeznik really knows how to put on a show and spent the time talking to the audience between songs. This made it that little bit more special as he told random stories and was very funny as he done this really having everyone on his side. The crowd was a good one to be in as no one was going totally crazy and pretty relaxed enjoying the music and singing along, with the occasional jumping up and down. Not forgetting the balloons being thrown and hit around as the band played "Black Balloon" which was pretty cool.
After the gig as usual I spent days listening to the new album over and over again, wishing I had done that before the gig! But never mind Magnetic is a very impressive album and each song is enjoyable and you can get something from it. Obviously the older songs just get better the more times you listen to them too cannot deny that.
They certainly put on a very good night I will certainly be heading to see the Goo Goo Dolls the next time they tour.