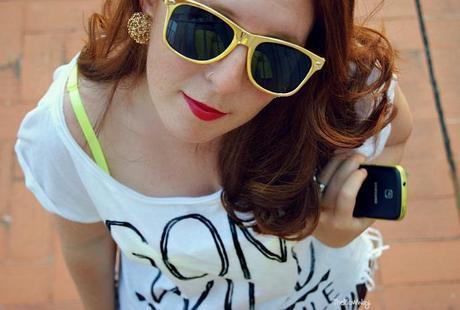 Outfit

I wore the same day as Nino wore this (his first outfit post ever!)
We were both wearing such bright

colours

!
You can see his pants in the reflection of my his

sunnies

(which I am always wearing..)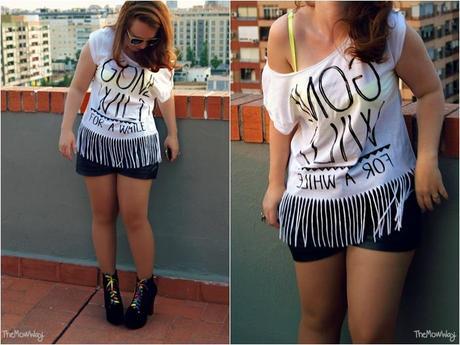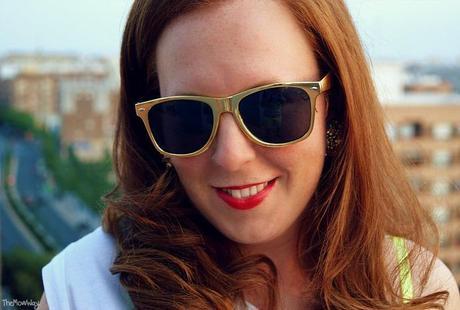 Rooftop

shots are always the easiest, especially when time is tight, but it does bother me that some photos come out a big

orangey

due to the

backgreound

and the floor. Not that you can really notice, but I know and that's enough :)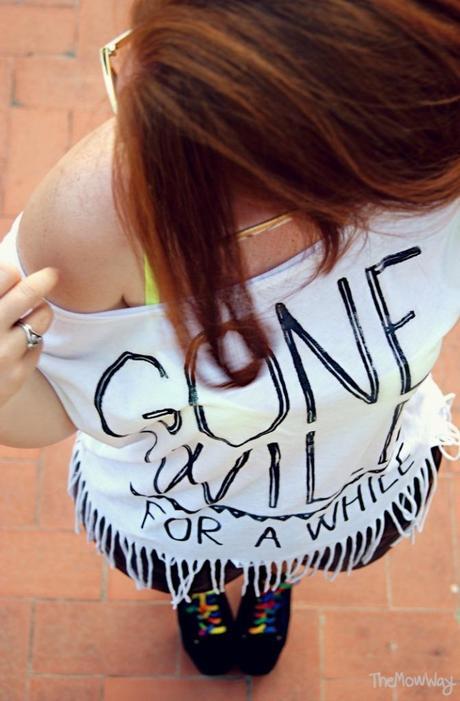 Have I ever told you.... I love my Litas?
I am on the hunt

of

a new pair of laces, any ideas?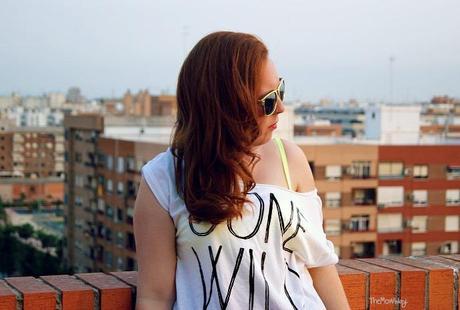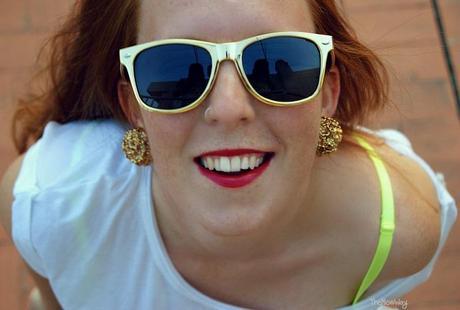 I like how these

earing

simply don't match the outfit, giving it personality and

uniqness

.
I

woudl

wear them every single day!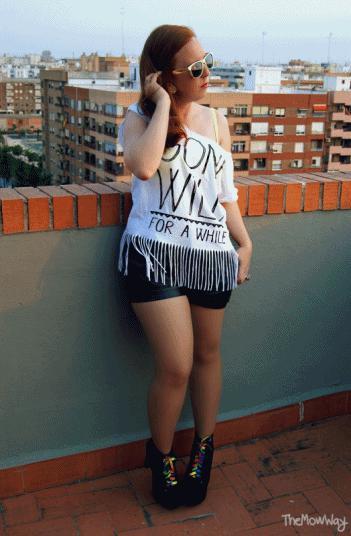 Hope you've had a lovely week and finish it even better!
What I Wore: 
T-shirt: Bershka (Gifted) 
Shorts: Suite Bla

nco (previously seen here and here)
Rayben

lookalike Sunn

ies

: Suite Blanco
Earings: Vintage


Booties: Jeffrey Campbell Lita in Black Velvet 
Completely unrelated topics:
♥ I've missed writting these unrelated topics, things I like, so here we go!
♥ I've been overwhelmed by all your lovely comments, tweets and emails regarding my last post about how blogging has

made

so much for me. I am so glad you liked it!
♥ 
I am very

dissapointed

... I snatched a pair of Jeffrey Campbel Zomg's on super sale bit my size was WAY

to

small and a size bigger was way

to

large. (Excitement photo on Instagram here) I really wanted those

flatforms

... any idea where I can get a similar pair?
♥ I

am loving

this DIY Louis Vuitton handbag by Make my

Lamonade

!
♥ Darling Jamie from Just Stuff for Fun did this sponsor post featuring me along with other lovely bloggers. 
♥ I have to try this yummy Sweet

Platains

and

yuca

stew by OhDearDrea.
♥ Marielle from Magical Day Dream has

handpainted

these skateboards.
♥ A little

shoeporn

: I need these babies and these other ones to

live

....
♥ 

I've been listening to 
Beasty Boys - Body

movin

'.
♥ 

Loving this sitting room decor, considering

seting

up a long and narrow shelf like this one!


Like us? Find us on Google Friend Connect,

Bloglovin

', Twitter, 

Pinterest

, Instagram and Facebook!!!!