I thought I would take a look around in search of more exceptional or simply unique golf courses to share with you.  Since we're in the middle of the holiday season, I figured it would be the perfect time to explore a few Christmas inspired courses.  Enjoy...
Golfing at the North Pole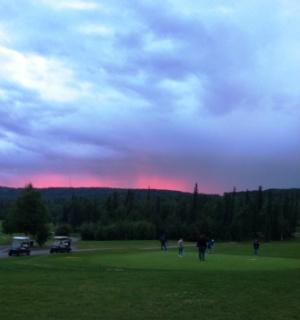 What better golfing destination to get into the Christmas Spirit than at the North Pole?  This also has got to be the most likely golf course to run into good ol' Saint Nick.  Although there isn't much of anything at the true north pole, I discovered a small town in Alaska which happens to be called North Pole;  this small town is home to  North America's Northernmost golf course, North Star Golf Club.
North Star is an 18 hole, 6337 yard, par 72 course which may be the only course I've ever heard of that includes an animal checklist on its scorecard.  Some of the wildlife commonly spotted include hawks, owls, eagles, sandhill cranes, trumpeter swans, red foxes, moose and occasionally lynx.  I'd even add to the list a potential for  spotting a reindeer from time to time.
For the adventurous, Christmas loving golfer, this is definitely a track to add to your bucket list!
Bethlehem Golf Course
Neck and neck with the North Pole, Bethlehem is another location with obvious ties to Christmas.  So, I wondered, would it be possible to visit the birthplace of Jesus, and squeeze in a round of golf?  The answer is... Yes!  Although this area (middle east) doesn't have an abundance of courses, there are a few gems scattered around the area.  About an hours drive west from Bethlehem will bring you to Israels coastline and to the Caesarea Golf Club.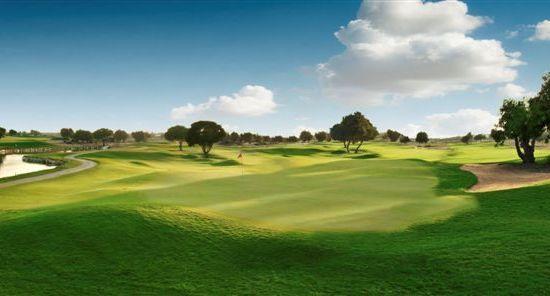 This course recently underwent an $8 million overhaul, redesigned by world renown golf course designer, Pete Dye.   The 18 hole course, playing at 6543 yards, is on par with the top golf courses in the world.  If you happen to find yourself in the area, this is definitely a one of a kind opportunity.
Golf at the Garden of Eden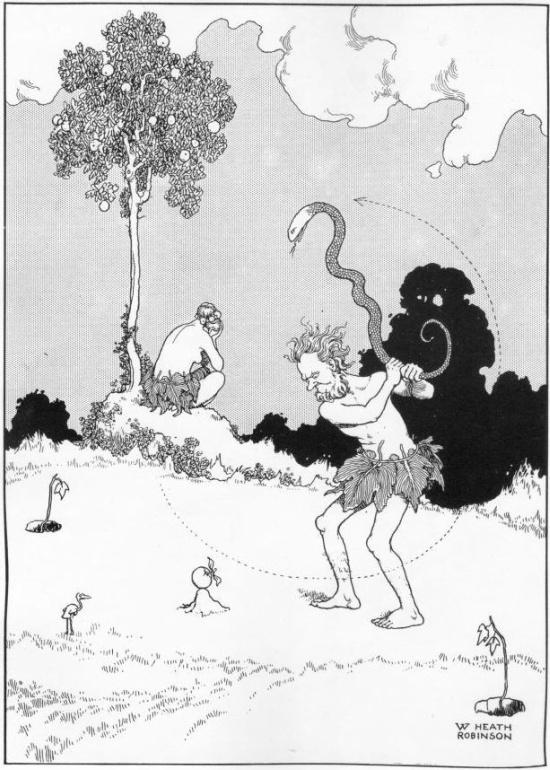 I saw this picture the other day, and it got me wondering, Although the exact geographic location of the Garden of Eden is indeterminable, Biblical references place its location somewhere in the Middle East by the rivers Tigris and Euphrates.  Those rivers which run for the most part run in parallel, cover about 1,850 km and run through Turkey, Syria and primarily through Iraq.  Unfortunately, at this time, this area does not have a single golf course... I guess they must have been ruined by the flood.  So, currently, you'd be hard pressed to golf at the Garden of Eden.
If you're interested in traveling the globe and playing golf while you're at it, there truly are some unbelievable golf vacation destinations in Canada, USA, England, Spain and elsewhere.  So, get on it, book golf Spain vacations, and/or to other worldwide destinations, and have the experience of a lifetime!
Merry Christmas!