The March of Dimes will be the beneficiary of social media good will. The Farmers Insurance Open golf tournament in association with the PGA Tour will be donating $10 for every like they receive on Facebook.
All you have to do is click on the link below, "LIKE"  the golf tournament and Farmers Insurance will help give preemies a chance at life. You don't have to reach into your pocket, just reach into your heart. Another great cause helped through social media.
As of today, 7,124 people have clicked the "Like" button.
Read the note I received below and make sure to donate with a simple click of your mouse!!
www.facebook.com/farmersinsuranceopen
Be a fan. Support babies!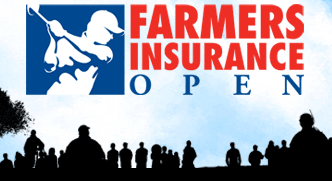 Stacy,
Exciting golf and a rare social media charity partnership will greatly benefit
premature babies - with the public's help only!  We'd appreciate your support in spreading the word on this....
Make your "like" count for something today. Farmers Insurance and the PGA TOUR are kicking off the upcoming Farmers Insurance Open with a generous pledge that will give babies born prematurely a fighting chance at life.
For every "like" on Facebook of the Farmers Insurance Open until January 29th Farmers will donate $10 - up to $50,000! - to the March of Dimes.
Already hundreds of thousands have been raised.  With a simple click of a button, you can help a wonderful cause at www.facebook.com/farmersinsuranceopen.
The 2012 Farmers Insurance Open is taking place at Torrey Pines in San Diego from January 23-29.
Voice your opinion on Twitter @Golf4Beginners and friend on Facebook
Posted via email from stacysolomon's posterous