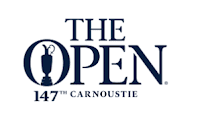 During Jordan Spieth's final round at
The Open Championship
, there were wayward shots and missed putts - disappointing for the young PGA professional seeking a back-to-back win.
On the flip side, Francesco Molinari was sure and steady, plodding along with sixteen pars and two birdies to clinch his victory.
Congratulations go to Molinari, however, for not allowing the pressure of playing golf with Tiger Woods to dictate his swing or his confidence.
Golf for Beginners
has compiled this short list of golf takeaways that amateurs should consider, based on the conditions at Carnoustie and the trials and tribulations overcome by players during the 147th British Open Championship.
Play It Safe:
Keep calm in the face of adversity - golf is a game of recovery, as
Francesco Molinari
showed the rest of The Open field on Sunday. Think about each hole and plan your strategy to keep the ball in play, going into the hole in the least number of strokes.
Play the Wind: 
Jordan Spieth complained stated about the windy conditions, "I felt like I had really good control of the ball. I didn't play the wind the right way on those two holes.
I was trying to fight it instead of accepting that the wind is going to win out here.
"
What can an amateur golfer do to combat the wind?
Butch Harmon golf tip
for playing the wind:
"Keep the ball low to neutralize the conditions. Take a couple extra clubs, and swing at 75 percent. Fast swings create more backspin and send the ball higher, so resist the urge to smash it."
Putt to Win:
Putting far outweighed being in tough lies off of the tee -
Molinari
was listed as fourth in putting for the week at Carnoustie, a statistic which helped him win The Open Championship. Molinari has been working with a coach to improve his putting, once said to be a "weakness" in his game.
Coach Denis Pugh stated, "He isn't giving away strokes gained elsewhere on the course, on the greens now." For amateurs, don't give away strokes. Practice your long putts too...at least to snug the golf ball up to the hole so it's an easy two-putt.
What golf lessons did you learn from watching The Open Championship? Comments welcome below and tag us on
Twitter @Golf4Beginners
.