(10)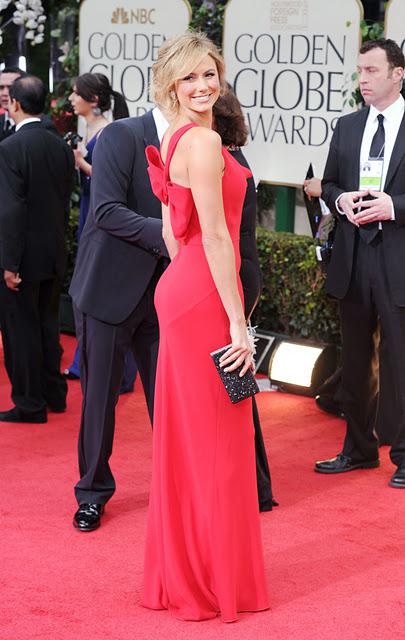 George Clooney's girlfriend Stacey Keibler shone in her own right in the simple but beautiful Valentino dress; I love the bow at the back!
(9)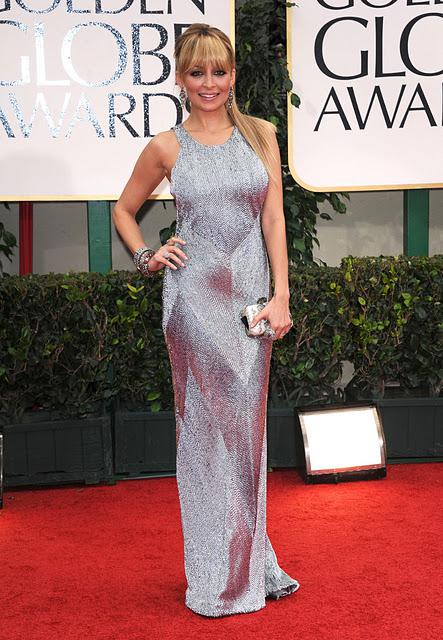 Nicole Richie looks radiant in Julian Macdonald, which she paired
 with a clutch from her own line, House of Harlow and Jimmy Choo shoes.
(8)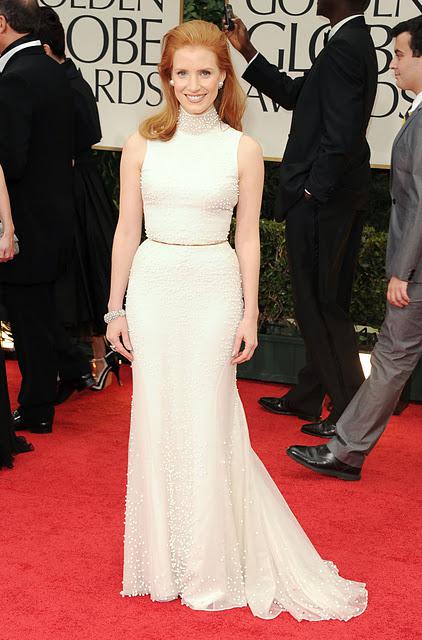 The Help actress, Jessica Chastain stepped out in this lovely Givenchy dress adorned with pearls and $1million worth of Harry Winston jewelry.
(7)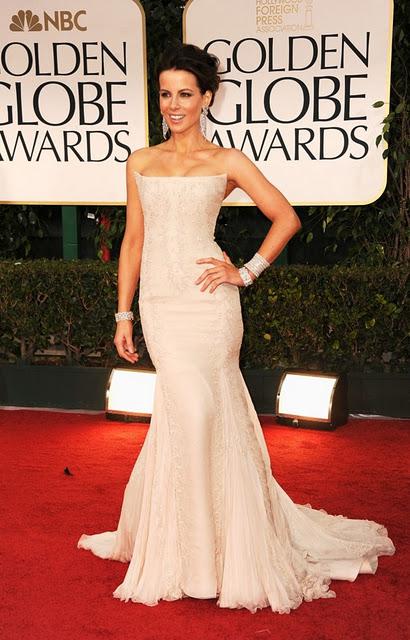 Kate Beckensile wows in Roberto Cavalli.
(6)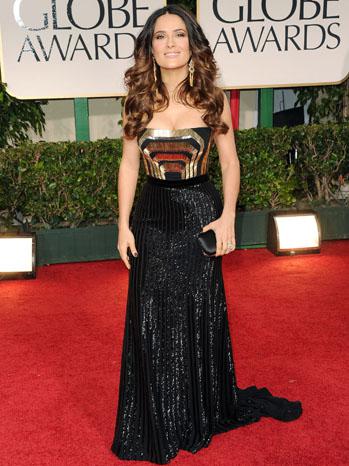 Salma Hayek arrived in black and gold Gucci.
(5)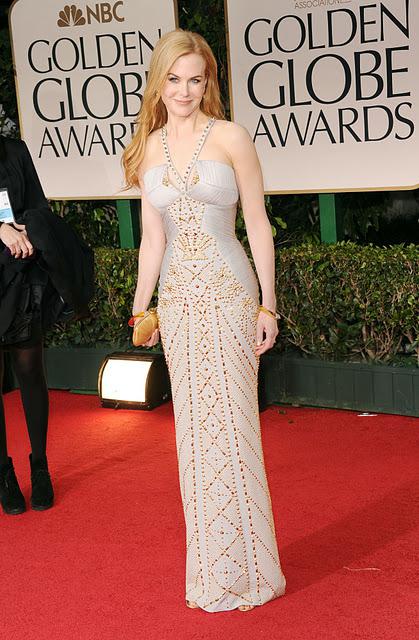 Nicole Kidman looks hot in this Versace dress; I'm loving all the studded detail!
(4)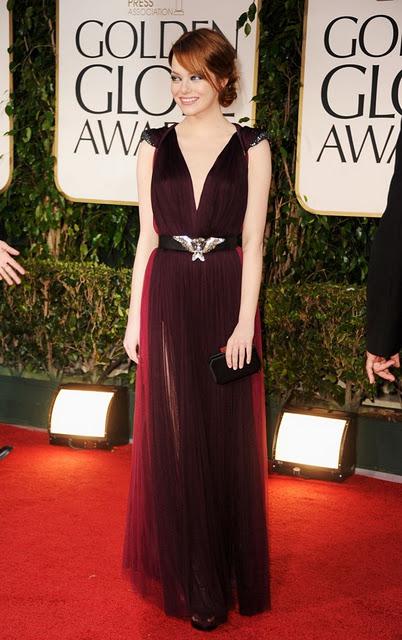 I always love Emma Stone's red carpet looks - and she didn't disappoint. This plum Lanvin gown looks perfect on her!
(3)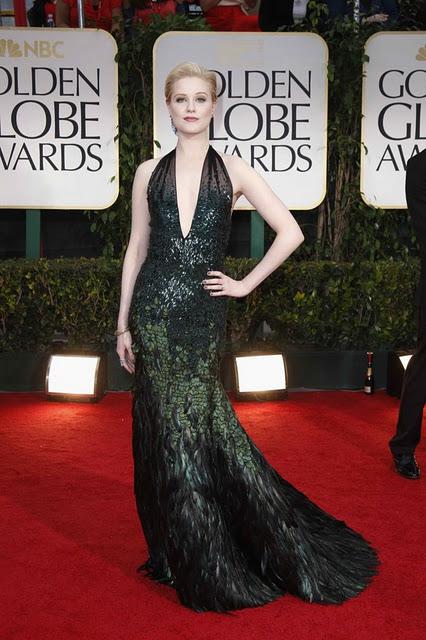 In this show-stopping Gucci gown Evan Rachel Wood looks like a cross between a mermaid and a bird - in a really good way! 
(2)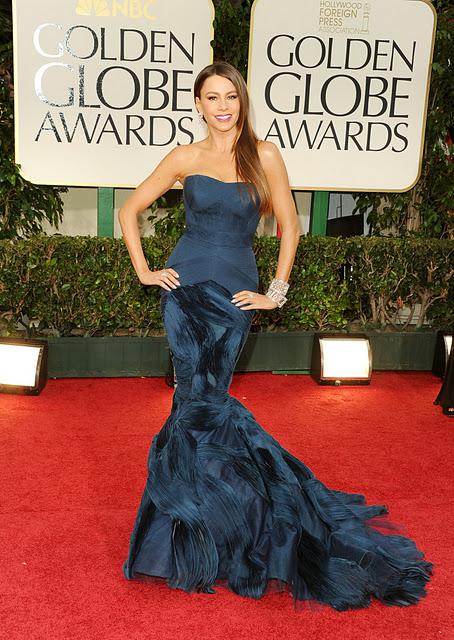 Sofia Vegara flaunts her gorgeous figure in a mermaid-style Vera Wang dress and $5million worth of Harry Winston jewellery! 
(1)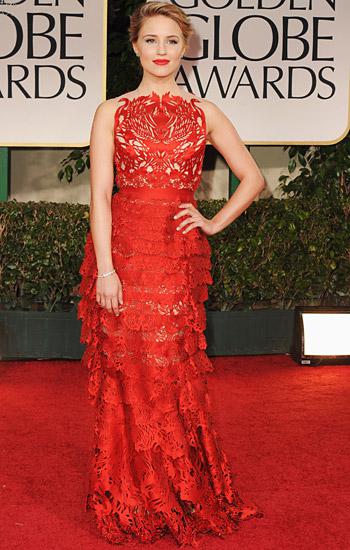 For me, the beautiful Dianna Agron stole the show in this stunning Giles Decon dress. 
While wearing red on the red carpet is a risky move, this gown is genuinely a work of art and styled so well that Dianna more than pulls it off. She kept her hair in a simple updo with bold red lips and minimised jewelry to highlight the laser-cut tiers.
(photos: news.moviefone.com)