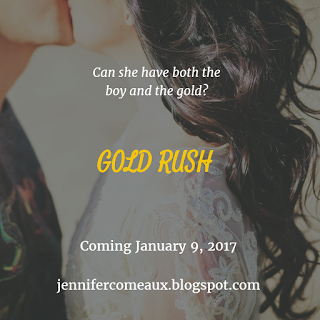 I'm so happy to finally announce the release date for GOLD RUSH. You'll be able to get your hands on it January 9! Here's more about the book in case you missed my earlier posts:
****

Liza Petrov's entire life has been about skating and winning her sport's top prize – Olympic gold. She's stayed sheltered inside her bubble, not daring to stray from her destined path.

Until she meets Braden Patrick.
He makes her heart flutter with possibility, and for the first time she gets a taste of a normal teenage life. She longs to have both the boy and the gold, but stepping outside her bubble comes with a price. As Liza begins to question both her future and her past, can she stay focused on the present and realize her ultimate dream?

****

Join my mailing list to be alerted as soon as the book is released! Sign up HERE.