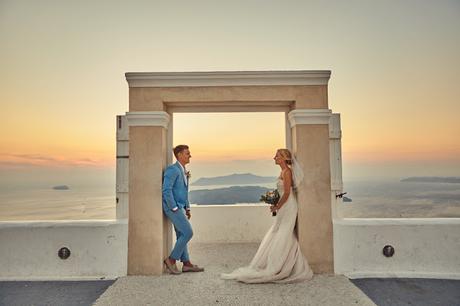 Our couple today has chosen to have  their wedding over  the caldera rim and as a scenic  backdrop was  the santorini  volcano with views from  Santo winery. The reception was  and hosted in a nearby Greek tavern with delicious food.
This magnificent place with various private wedding halls is overlooking the islands of Santorini and the vineyards , where one can get lost in the endless blue and the wild volcano sand .
The bride loved the gold and pastel colors ,and Marryme in Greece created  a custom made design for her whole decoration starting from her bouquet to the reception decoration. We also set up a small but cute wish book table with gold and colorful candles and  we decorated the bridal table with gold plates of a kind
This was a dreamy landscape where any romantic santorini wedding can  take place.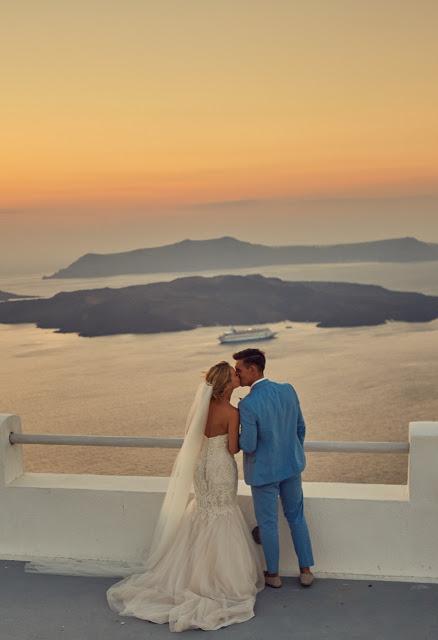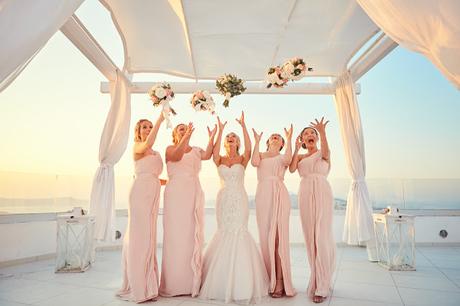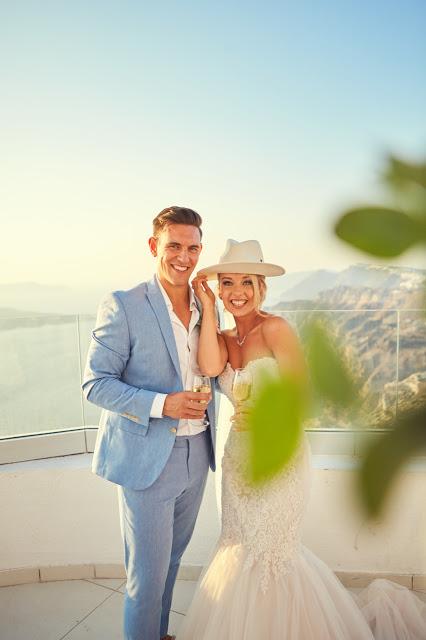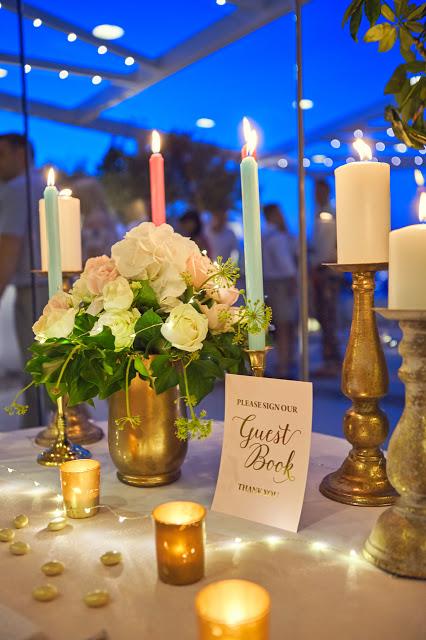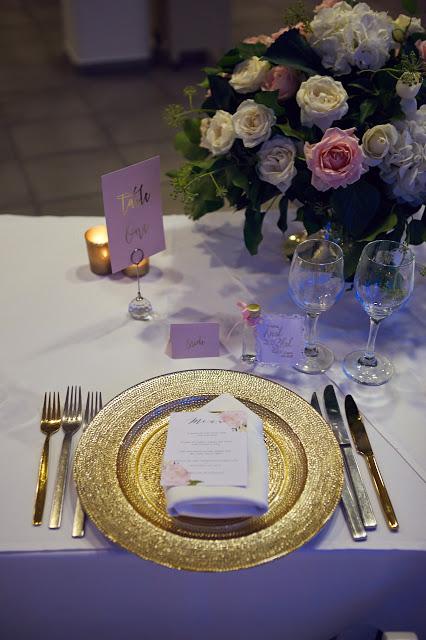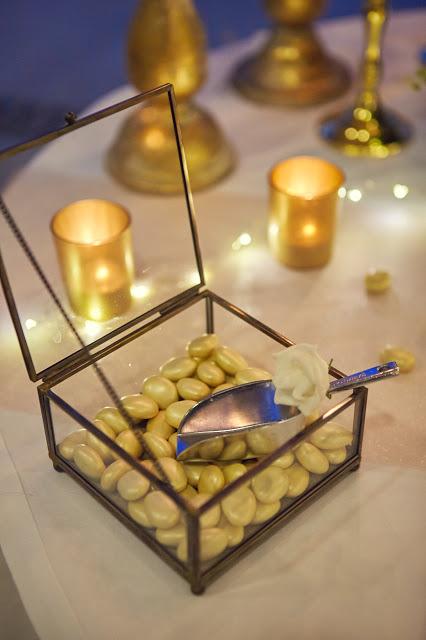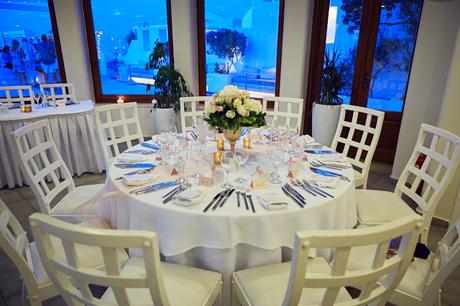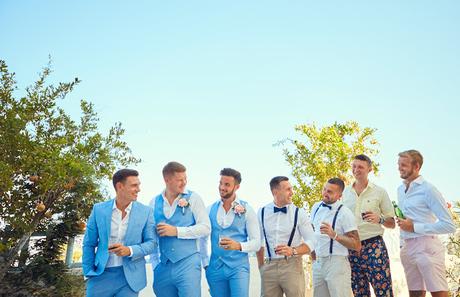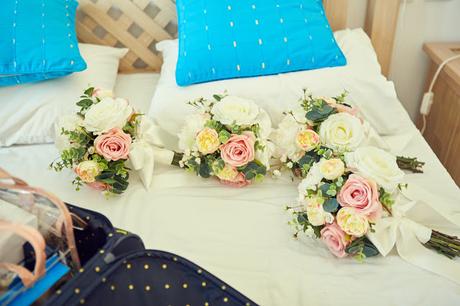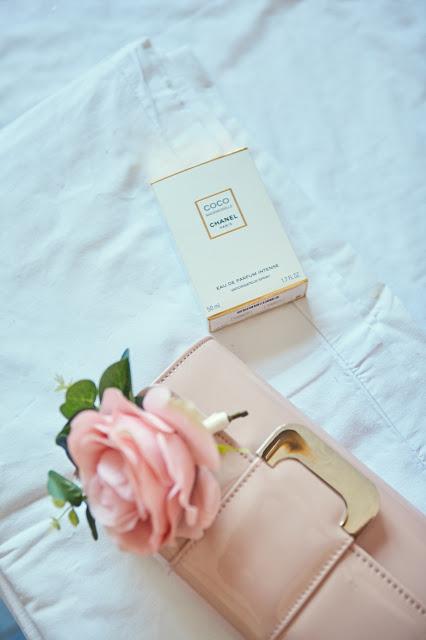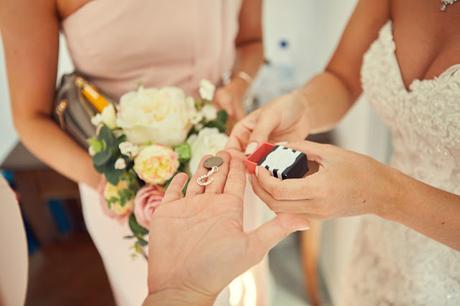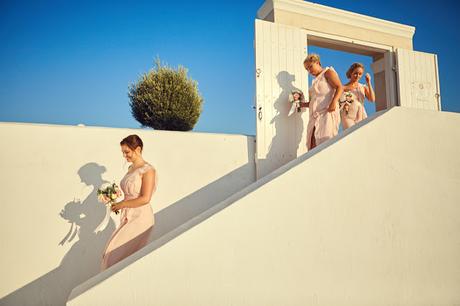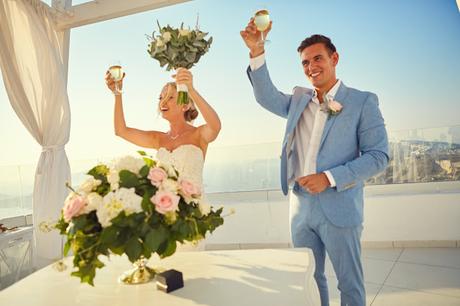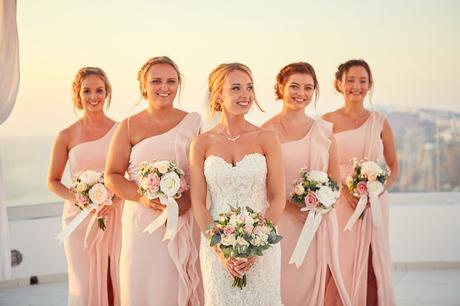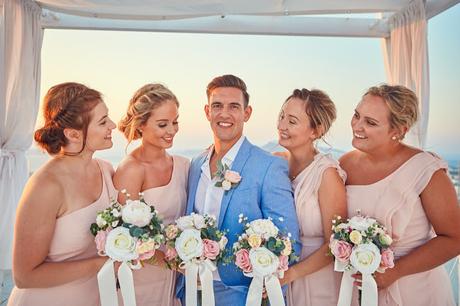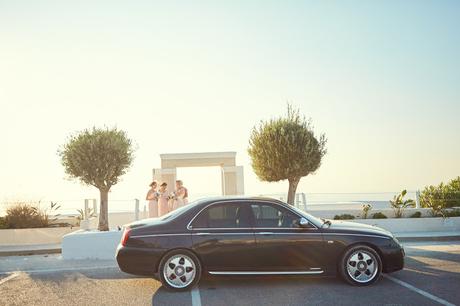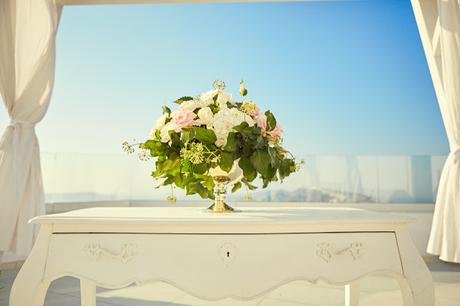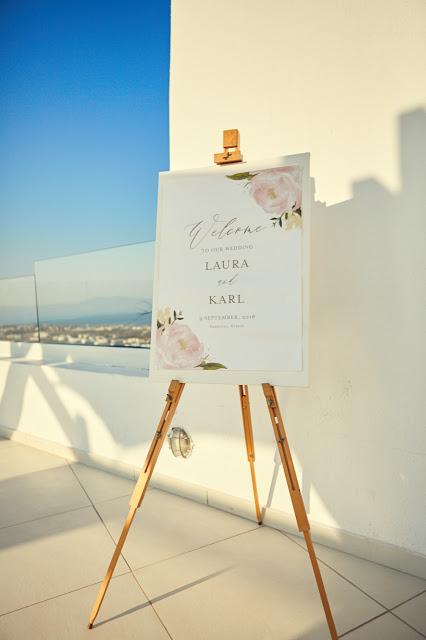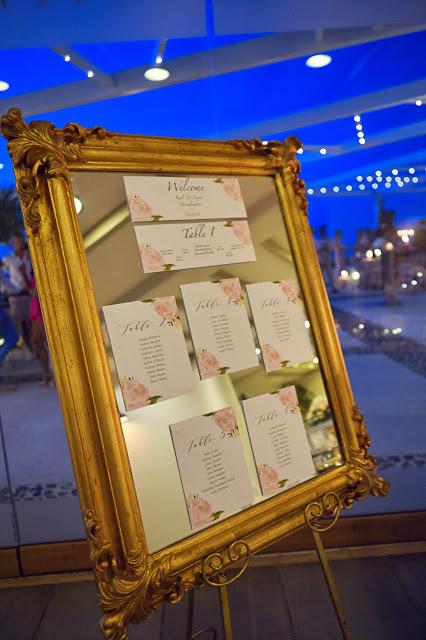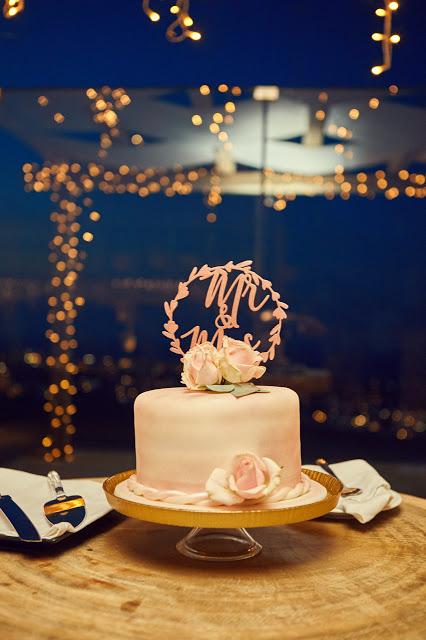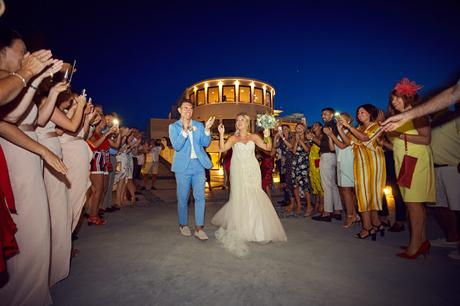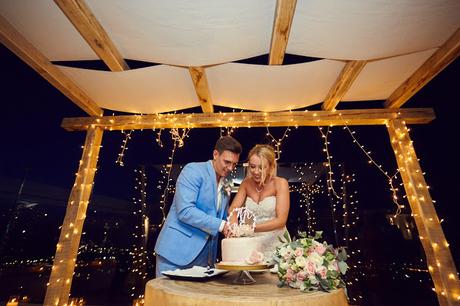 Facebook
Website
Santorini Wedding venues
Santorini Wedding packages
email:

[email protected]