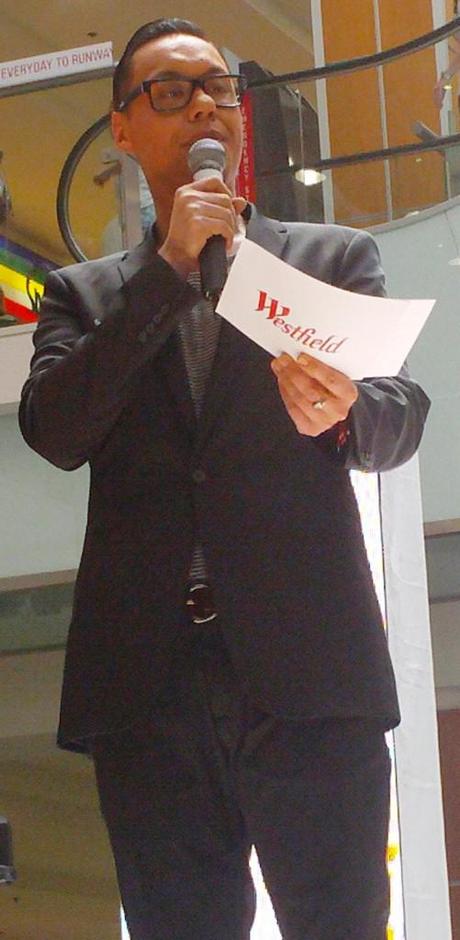 Gok Wan at Westfield Southland
On Saturday I went to watch Gok Wan on his tour for Westfield to show us the latest trends and how they can suit our bodies'. There were crowds of people, some men, mostly women all waiting eagerly to see Aunty Gok weave some magic.
During his very entertaining show he shared some tips which I managed to video to share with you.
Tips for dressing petite women
Gok's summer wardrobe essentials
And then I was able to interview him. Unfortunately the shopping centre was so noisy the sound didn't work on the video, so I'll share in text what he shared with me especially for you.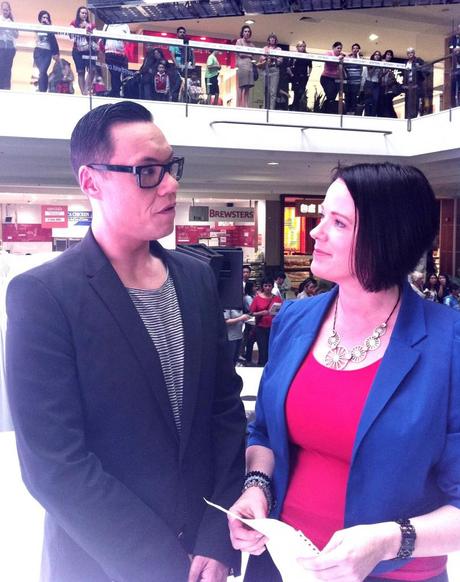 Gok Wan and Imogen Lamport
What's the secret to great style?
Style is subjective. Being stylish is being true to who you are. It's expressing what you love through your clothing.  Don't follow all the rules, work with what you've got and who you are.
What's worth splurging on?
Great fabrics, particularly cashmere. If you want a garment to last then look for a fabulous fabric that will go the distance.
What should you save on?
Jersey, it doesn't last, and comes from the same small number of factories anyway. Get your basics cheap.
What's your favourite current trend?
Navajo, it's ethnic, eclectic and can be hard to wear, but I love it!
What style advice is essential for women to know?
 Understanding your body shape is key. Know your shape, select trends pieces that are right for you and flaunt what you've got. Confidence is the most important thing a lady can own.
Do you think everyone could benefit from style advice?
Absolutely, everyone should see a stylist – they're not just for celebrities! Understanding your body and knowing what works for your shape is a skill that we could all use help with. With the new season looks available now, it's a great time to see a stylist to reinvigorate your wardrobe, and find out which clothes best suit your shape.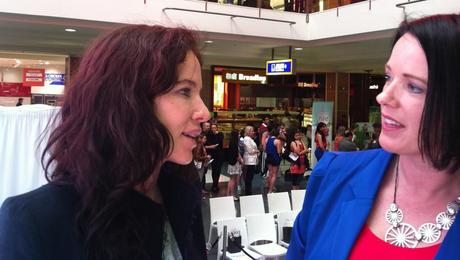 Rae Morris with Imogen Lamport
I was also lucky enough to catch up with Australia's leading makeup artist Rae Morris who was really obliging to do a quick interview with me too (sound terrible again), but I've transcribed her interview for you.
What are the three most important makeup tips you can tell a woman?
1. Put on your makeup in the most natural light possible
2. When you buy foundation match it to your chest so face and body match.  Particularly important if you spray tan you may need to buy a much darker foundation.
3. Put the powder down this summer, a nice dewy look is lovely and use blotting papers if you get too shiny.
Is there anything a woman should make sure she does before she leaves the house?
Always check for what I call  "stray eyebrows" that may appear anywhere from your eyebrow area, to top lip and chin.
What are the current makeup trends?
Colour blocking, think about wearing a really solid deep jewel colour like navy on your eyes, then matching that back with a coral or fuchsia lip.  It's not about having several colours on your eyes at once, just one at a time.