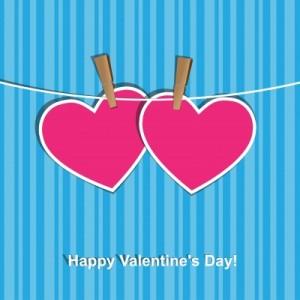 Image courtesy of samarttiw / FreeDigitalPhotos.net
My husband and I decided years ago that we didn't need to celebrate Valentine's day as a couple.  Our wedding anniversary is a few weeks after and it just doesn't make much sense to make a big fuss over a day when everyone is professing their love for one another when we have our own days to do that.  I truly want nothing from my husband on Valentine's day and if he gave me anything I would probably be mad at him.
I don't begrudge anyone else the chance to be silly and romantic though.  And it certainly doesn't mean I can't go all out in doing stuff for my kids for Valentine's day.
I am the mom who does homemade Valentine's.  I do not do them myself.  My kids help me.  They help me pick out what they want to do.  Sometimes I might nudge them ever so gently in the direction of something I want to try.  But for the most part they choose.  They love doing the homemade Valentine's.
Sure sure, I know the recipients most likely don't care.  They just want the prize inside.  And that's fine.  I mean think about it, even those pre-made cards you just fill out your name on, those get tossed in the trash.  It's all really just a waste.  It's not about the actual Valentine.  It's the time spent with my children creating them.  That's why I do it.  It's not for anyone else's children.  It's all for my own.  And my kids always ask about the Valentine's.  To not do it is just a disappointment all around.
We Didn't Do It This Year
Well, not yet anyways.  I know, it's Valentine's Day.  What are we waiting for?  Well, this year Valentine's Day in CT means no school for the 5th day in a row thanks to the blizzard.  I knew our town was making a push to try to get the schools opened so I did make an effort to get some crafting under way.  It didn't play out.  Our plan for Valentine's didn't work out at all because I just didn't have all of the right materials.
But we got the call last night that we were having another snow day so that gives me an extra day to get what's needed.  Yes, I slacked on this, but I have been in the house since last Friday.  Aside from going outside to shovel I haven't left.  But I am going to get the proper materials to create some wonderful Valentine's with my children on what hopefully will be their last snow day.  While they are saying back to school on Friday it all seems for naught since they have February vacation next week, but I imagine they have had enough of taking away from our April vacation.  If we make these Valentine's, then I sure hope my kids will get to pass them out to their classmates.
Since the kids are home for yet another day I decided I'm throwing a party.  Way better than school parties because they get to have special homemade treats of the not so healthy variety.  We have to do something with all of this time at home, right?
So there will be some Valentine making and cupcake eating.  Perhaps some party games too.
Here's How We Roll For Valentine's Day At My House
So I thought I'd share with you the different kinds of Valentine's we've created and share with you some of my last minute I'm throwing my kids a Valentine's Day party ideas.  Everyone loves an impromptu party, right?
Last year for my son in preschool we made these cool Rocket Valentine's from Spoonful.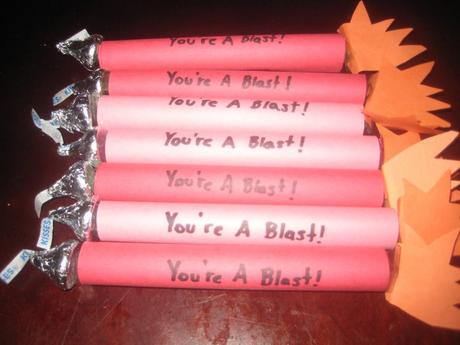 And my middle daughter got Ipods also from Spoonful.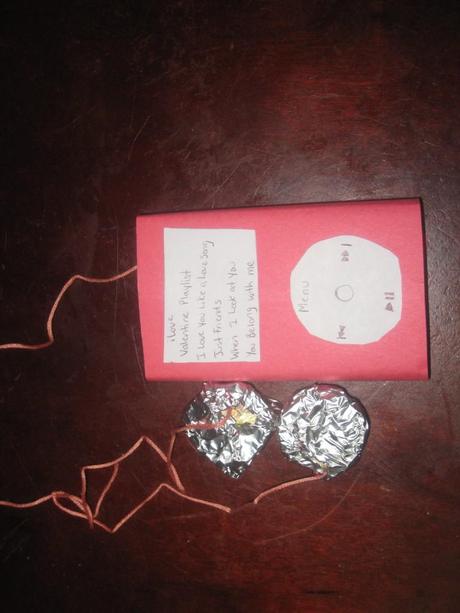 This year we attempted to do some watercolor resist ones, but the paper we had wasn't working out too well.  There was also a cute puppy dog my son wanted, but I didn't have enough paper to make all of the hearts.
So now instead I think we will try these You Rock, Valentine ones.  Or depending on the cost of whoopie cushions we might try these Whoopie ones from The Taylor House.
One of my favorite Valentine's that we did of all time was from 3 years ago.  It was the Lucky Lotto scratch off.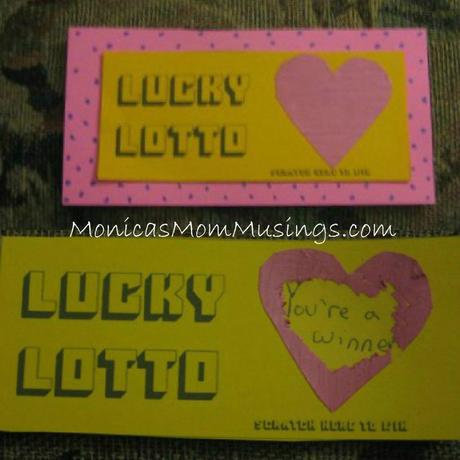 So those are my favorite Valentine's, now onto the games.  Keeping in mind that I didn't have a lot of time to make anything to play games.  A handful of conversation hearts can be lots of building and eating fun in this game of Heart a Stack.
Remember Minute To Win It?  Well we are going to try it Valentine's style like Stacy Julian.
Valentine's Bingo might just be in order for this party.  There are plenty of printable's online.  Just do a google search for Valentine Bingo.
Now how about the food?  On Facebook the other  day a friend had posted some pictures of some very cute looking cupcakes.  I had to skip over the recipe though because there's a strict no treats in school policy this year.  Worst rule ever for the baking moms out there, but what are you gonna do.  So when school was canceled last night I quickly went in search for these delectable cupcakes.  And now I'm going to share it with you.
Hidden Heart Cupcakes Recipe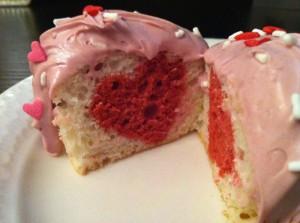 Image courtesy of Margaret Albert Independent Pampered Chef Consultant
Ingredients:
1 pkg white cake mix (or your own white cake recipe)
heart shaped cookie cutter
red gel food coloring
Directions:
Prepare white cake mix according to box directions. Pour 1/3 of the batter into a small mixing bowl. Add red gel food coloring to the small bowl until desired color is reached (the redder the better for contrast!). Pour red batter into sprayed 9×9 pan and bake 15-20 minutes at 375 or until tooth pick inserted in center is clean. Cool. Cut red cake with small heart shaped cookie cutters.
Line cupcake pan and add two small scoops of white batter. Push a heart into the center so it stands up straight (point facing down). Add one more scoop of white cake batter on top. Bake as directed for cupcakes. Frost when cooled and decorate to your hearts content!
So that's the Valentine's Party we are having today.  What fun do you have planned for Valentine's Day?