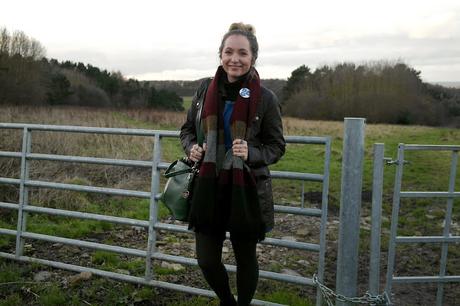 It is bloody cold at the moment isn't it?! Really, it should be no surprise as it is in fact February, but I never seem to dress appropriately especially as all the shops have started introducing their summer looks. I'm teased by swimwear, pastel floaty tops and sparkly sandals... when really I need super thick tight, chunky boots and a nice warm woolen hat! 
I went to Wensleydale with my best friends the other weekend (where it was absolutely freezing), basically just to have a really chilled out time. No going out, just snuggled up with lots of tea, long dog walks, girly catch ups and all of us wrapped up playing games in the evening. It was exactly what I needed after such a crazy run up to Christmas, so this was my time to unwind, reflect and get prepared mentally for 2016.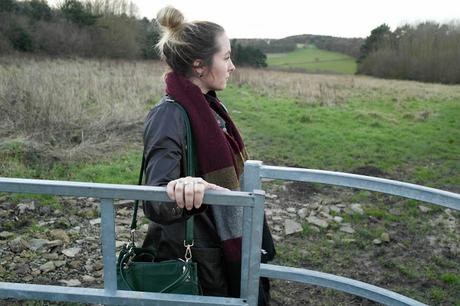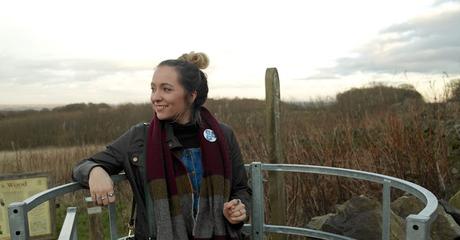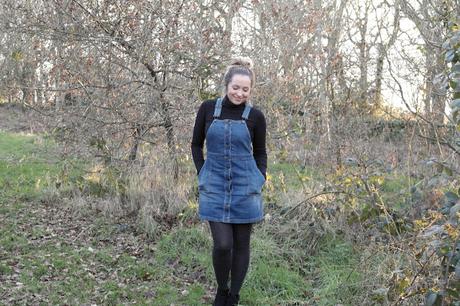 Dress // Fat Face Denim Dungaree Dress*, Top // New Look Black Ribbed Roll Neck, Tights // Next Grey Knitted Tights, Boots // Primark Black Ankle Boots, Bag // Jane Shilton at Cellini Online Indiana Green Leather Hobo Bag*
Taking some well needed time out from the rush is always a smart move. Even though I live near fields and in a relatively quiet area, the views around me are busy with people going about their daily lives and sometimes that distracts me and makes me feel frantic. When I went to Wensleydale with the girls, where we stayed was so so remote it was like being on a retreat you only read about where you are totally stranded. Normally that would freak me out but right in that moment stranded was what I wanted. 
The obvious options of things to do is grab your wellies and go across the fields for muddy dog walks, but we also decided to be complete tourists and head to the Wensleydale creamery for samples of the much loved (and famous) cheese. We then stopped off at a chocolate factory too... yep, cheese and chocolate... and instead of tea we actually ditched that and hit the prosecco on the final night whilst playing games and laughing so much at everything in our pyjamas!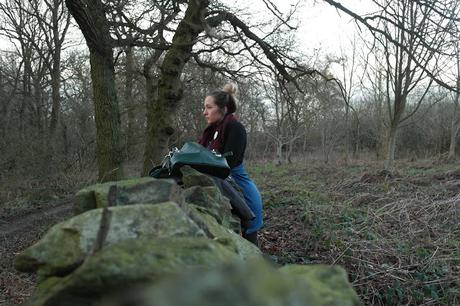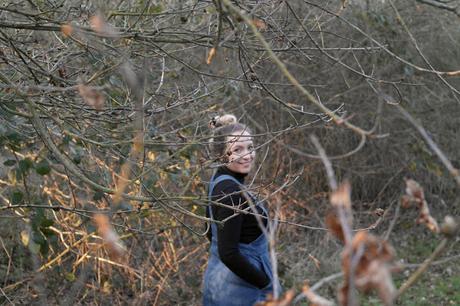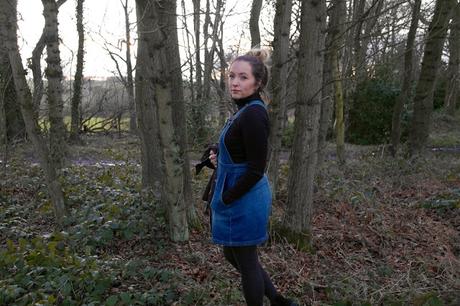 For this outfit you see on this post, the main focus is of course my denim dungaree dress from Fat Face. I was wondering if I could pull this look off, but the more I've worn this dress the more I love it. It's super cute especially with the buttons down the front - which in my opinion separates it from the others I've seen out there. I've left my top underneath nice and simple, teamed it with thick gray tights, chunky ankle boots and then my rich green gorgeous leather bag from Jane Shilton.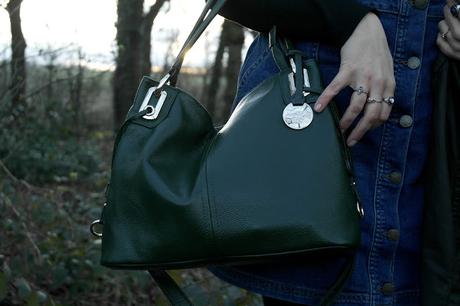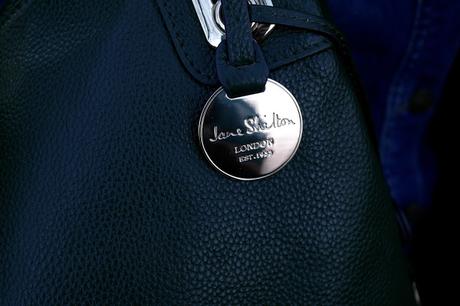 I feel like a dungaree dress is a perfect in-between season piece because you can add long sleeves and boots like I have here, but come spring you can team it with a plain t-shirt and converse. Or you can even dress it up, but for me this is my casual dress for days outdoors and those cheeky little coffee shop stops on the dog walk.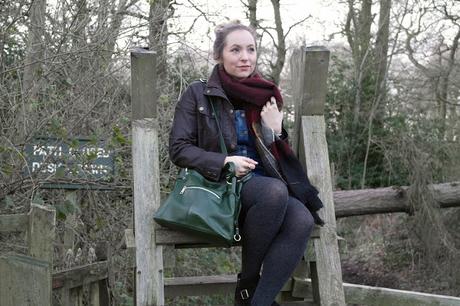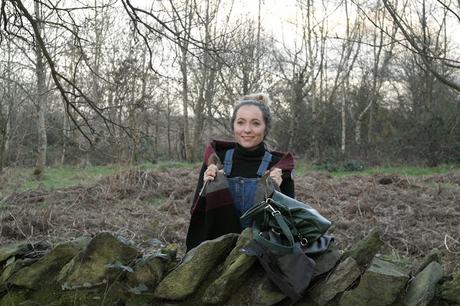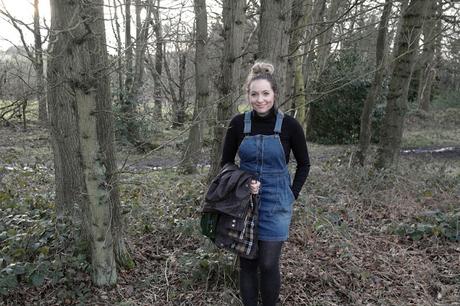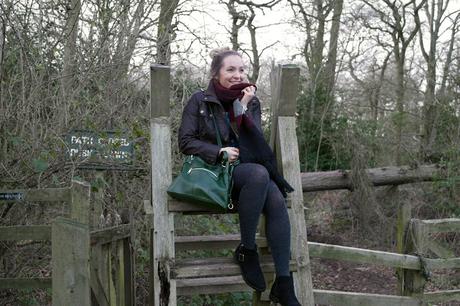 Just before I hit my final fullstops, I just want to point out that I really do think some kind of simple getaway to purely switch off has done me the world of good. It's so tough teaching ourselves to just slow down or stop worrying or overthinking, that not having signal or wifi is probably the best thing for us to finally switch off. 
Big thanks to my beautiful girls and thanks to Wensleydale for having me... Onto my next outdoor adventure.