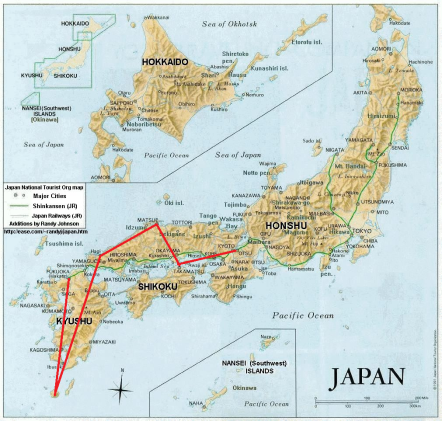 Anyone who follows me on Instagram or Facebook will know I have been traveling around southern Japan for the last two and half weeks and posting regular photos.  I am now home and want to share the things I saw and experienced.  In the past I have done posts on a day to day basis from trips but this time I am planning to theme the posts more.  The trip was planned and led by Noel Kingsbury and its premise was to experience both the gardens and culture of southern Japan. I traveled with a multi-national group of 19, some keen gardeners, some horticulturists and garden designers.
Our trip started in Kyoto and ended in Fukuoka and involved traveling on trains, ferries, planes, and buses.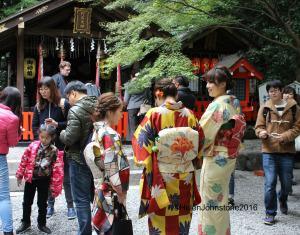 Kyoto was the capital of Japan from 794 for over a 1000 year until the Emperor moved to Tokyo. As such it is a city full of temples with their wonderful temple gardens and oozing in history and culture. So much so that we frequently encountered groups of young Japanese who were visiting the city so they could dress up in traditional costume and in particular visit the historic Higashiyama area.  Our time here was spent visiting a range of temple gardens including the iconic Golden Pavilion.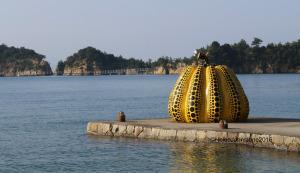 Moving from Kyoto to Naoshima we discovered a very different mood.  The island, is an art island, with many of the art installations having been installed by the Bennesse Corporation, which oversees the art gallerys and museums on the island in the inland sea. It is the brain child of Ando Tadao.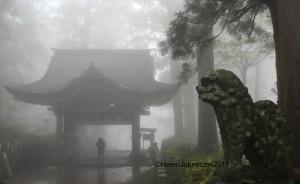 Back to the mainland and the west coast where we stayed in Matsue for a couple of days. The primary reason for visiting this area was to see the Adachi Museum Garden, said by some to be one of the best gardens in the world.  We also hiked on Mt Daisen on a wet and misty day which for me was quite magical.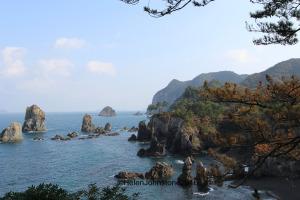 From Matsue we went along the coast of the Sea of Japan to Hagi.  Our primary reason for visiting this area was to see the coastline which has influenced much of what we know as the Japanese Garden style.  We also visited a wonderful shrine, a limestone plateau and some caves.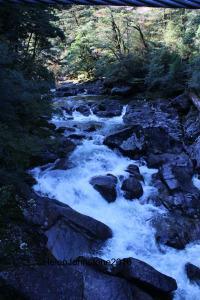 Then after a long day on the bullet train and a ferry we arrived at Yakushima.  
Yakushima is an island in the East China Sea which took up two and half hours to reach on a hydro-foil.  It is one of the most southerly parts of Japan and has the highest rainfall – 10,000mm a year in the mountainous center. The island is a popular destination for botanists as the forest – which is borderline sub-tropical is almost pristine.
Our final destination, albeit it for one night before we set off on our journeys home, was Fukuoka. I only saw it at night-time due to an early flight home the next day but I was struck by the contrast to Kyoto and how modern Fukuoka is by comparison.  Apparently, this is because it was bombed heavily in World War II and has had to be rebuilt.  It was definitely a city that I and my friend Ines would have liked more time in.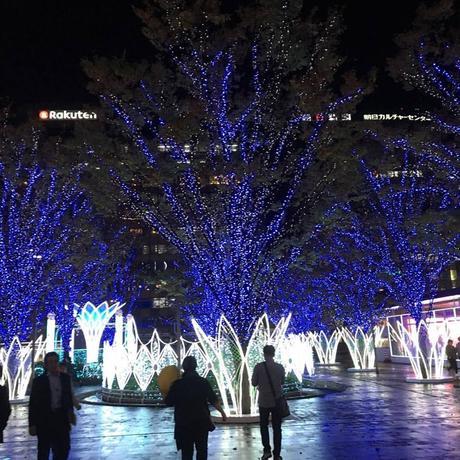 As I indicated above I will no doubt bore you over the coming weeks with more detailed posts on various elements of the trip but aside from the specific amazing places we saw what I really enjoyed about this trip was seeing the real Japan.  It is all too easy to visit a large city such as Tokyo or London and feel that you have a feel for Japan or the UK; but you would be wrong.  By traveling on public transport zig-zagging across the country and staying in towns where I didn't see any Westerners apart from those in our group, we really experienced Japan and met some wonderfully friendly and helpful people along the way. There is a view that the Japanese don't have a particular liking for Westerners but we consistently found ourselves in conversations with all sorts of people, often on trains or in lifts, and sometimes through exaggerated sign language – they were curious about  where we were from and going to (and why!).  As with anywhere in the world regardless of who you are and whether you can speak the same language a smile and politeness brings many rewards.