I am happily immersed in Olympic fever!  Team GB,… I defy any Brit to not feel incredibly proud of the amazing performance from our athletes.
Probably not likely to be consumed by any true athlete but for all of us sat on our sofas watching them I thought a celebratory cocktail maybe in order.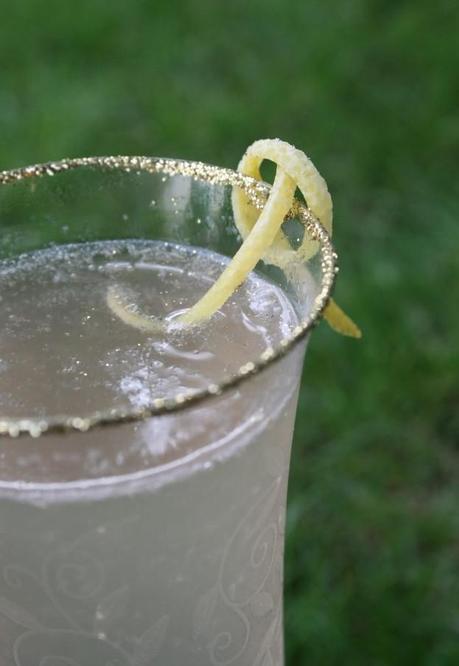 Going for Gold
25ml gin
15ml Martini
15ml freshly squeezed grapefruit juice
10ml gomme syrup (I haven't got any of this yet so I just used a simple sugar syrup)
A dash of bitters
Champagne
Shake all the ingredients (excluding the Champagne) together with ice, strain into a flute and top with the Champagne.  I have decorated the rim of the glass with edable gold glitter and a twist of grapefruit zest.  I am loving the glitter.
Cocktail found at www.stylist.co.uk
Go Team GB!!