Blogging Marathon# 60: Week 1/ Day 3
Theme: Festival of the month Recipes
Dish: 
Godhuma Rava Pongali
I have another sweet dish for the last day of this week's marathon. Sweet pongali or Shakkara pongali is traditionally made for Sankranthi. Coincidentally in Tamil Nadu, sankranthi is called pongal which is also the name of a rice & lentil based dish.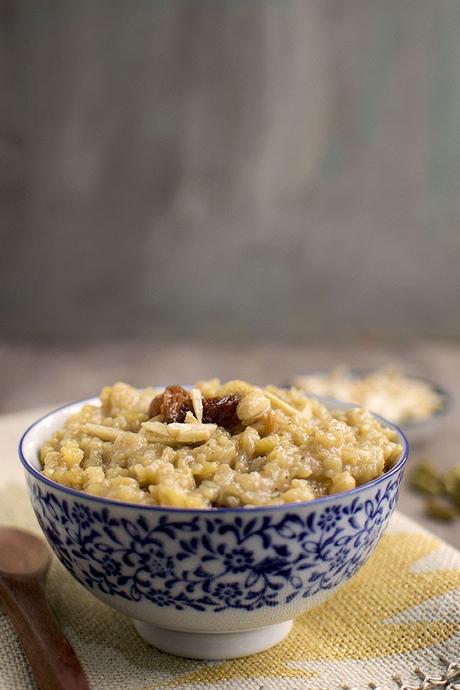 My sweet pongal slightly deviates from the traditional dish because I used godhuma rawa/ wheat rawa/ cracked wheat instead of rice. I think fine bulgur will be a good substitute for cracked wheat. Other than change in the grain everything else remains the same as the rice based version.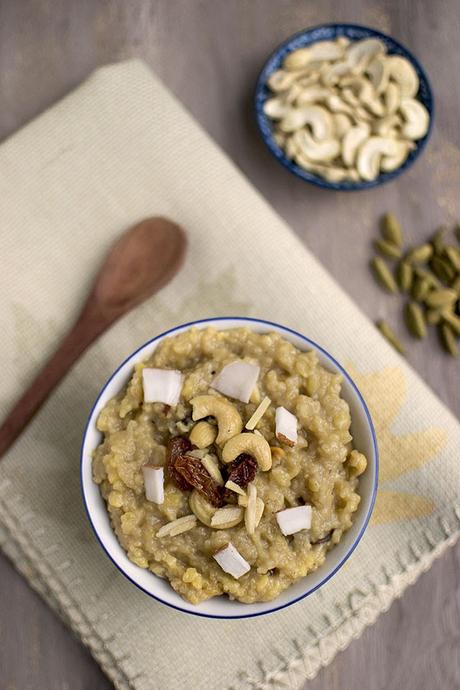 Moong dal is cooked along with cracked wheat either in milk or water or a combination of both and then sweetened with jaggery and flavored with ground cardamom. I used some coconut sugar and a little bit of jaggery in the dish. Godhuma Rava Pongali
Ingredients
:
½cup

Cracked Wheat/ Godhuma rawa/ Fine Bulgur

2tbsp

Moong dal

3~4tbsp

Jaggery, grated (or use coconut sugar)

¼tsp

Ground Cardamom

1cup

Milk

2cups

Water

1tbsp

Cashews

1tbsp

Almonds

1tbsp

Raisins
Method
:
Soak moong dal in water for 30 minutes.
Heat 1tbsp ghee in a pan, add almonds, cashews and raisins. Cook till the nuts are golden. Remove from the pan and set aside.
In the same pan, melt the remaining 1tbsp ghee and add the drained moong dal and godhuma rawa. Saute until rawa changes color slightly.
Stir in water and milk, bring the mixture to a boil, lower the heat, cover and cook till the dal and rawa are perfectly tender.
Stir in the grated jaggery, ground cardamom and sauteed nuts and raisins. Cook till the jaggery is melted. Turn off the heat and serve warm or at room temperature.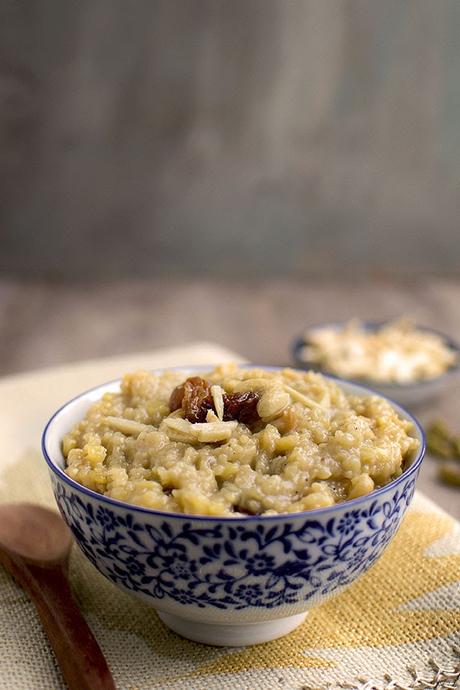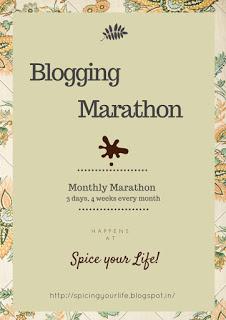 Lets check out what my fellow marathoners have cooked today for 
BM# 60
.