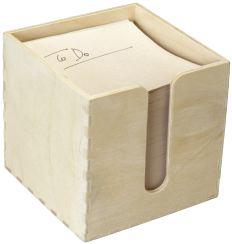 I am convinced that nothing can ever separate us from his love. Death can't, and life can't. The angels can't, and the demons can't. Our fears for today, our worries about tomorrow, and even the powers of hell can't keep God's love away. Romans 8:38 (NLT)
I was headed out of town to visit family members. I had a To-do list of writing and packing projects a mile long. Then the phone rang with the frustrating news of another infection for my poor senior mom, and I was off to get the medications after moving two of my top-priority items down to the bottom of the list. Again the phone rang. This time it was adorable voice of a sweet blond grandson announcing he was coming to spend the night. Ten more top-priority items moved to the bottom of the pile. On top of all that, the computer wouldn't cooperate. Before I knew it, my list of 30 high-priority items had dwindled to the five most important things, which I did manage to complete before leaving on my trip.
Just another week in the life of a Sandwich Generation multigenerational caregiver! Looking back at it now, I barely remember what didn't get done, although I know it would have been good to do them. I am grateful to realize a lot of them did eventually get finished – in His time, not mine. And oh, the joy of seeing my sweet mom perking back up once she was on the medications, along with the delightful hugs from that sweet blond grandboy!
Best of all was the time he and I spent reading the Bible together in the first chapter of Matthew. We had such a wonderful time talking about God's love shown in the birth of Jesus, as well as the inclusion of Rahab and David in the line of Jesus, in spite of the sins they committed. As I pointed out, he and I will sin through our lives. But as we confess those sins to God right away, He forgives us immediately and we are as clean as snow. That's such an important concept to teach our young children and grandchildren and I appreciated this sweet opportunity to do so.
There are obviously plenty of things that can separate us from our plans and To-do lists. But there is nothing that can separate us from God's love and HIS plans. And frankly, when it comes to life in general, and writing specifically, I wouldn't have it any other way! How about you?
Dear Father God, Thank You that there is nothing that can separate us from You and from Your love and Your plans. Enable us to rest in the peace of knowing how much You love us and how wonderfully You are watching over us. Help us to seek to accomplish Your will and Your To-do list. Amen