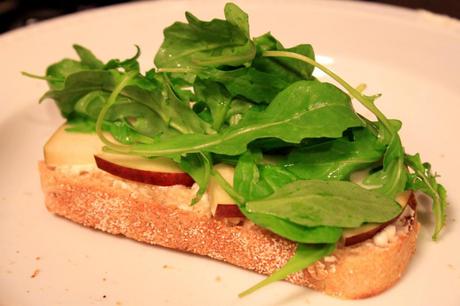 Paninis made on fresh baguettes are some of the best sandwiches ever. I love trying to experiment with different ingredient combinations: between all the cheeses, veggies, breads, fruits and nuts out there you can get pretty creative with your fillings! For this recipe, I took inspiration from our recent trip to France where we had some of the best goat cheese or chèvre ever, and decided to combine it with a few other simple ingredients for a great tasting sandwich. This is good for a light dinner or hearty lunch, and if you pick the right bread you'll have the perfect consistency of crispy and creamy textures in your sandwich.
The Ingredients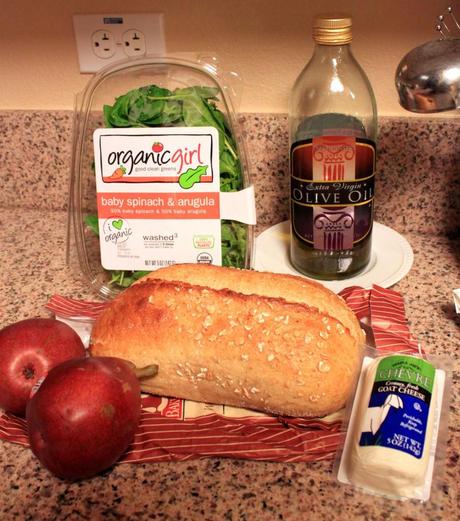 Fresh arugula/spinach, Goat cheese, a freshly made loaf of whole grain bread, honey (not pictured), and bosc or red pears sliced.
In terms of proportions for the sandwich, I used about 1oz goat cheese per sandwich, 1/3 of a pear sliced, 1 Tbsp honey, and a handful of arugula, with salt & pepper to taste.
This panini is super easy to make – the whole recipe can be on your table in less than 30 minutes.
The Directions: 
Step 1: Slice your baguette into 1/2-3/4 inch thick slices. Freeze any slices you're not going to use – they heat up great in the oven or toaster oven! Top one slice with goat cheese, pear slices and drizzle the honey on top.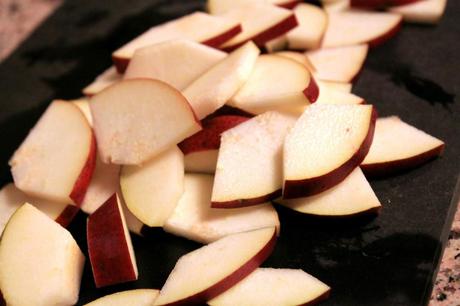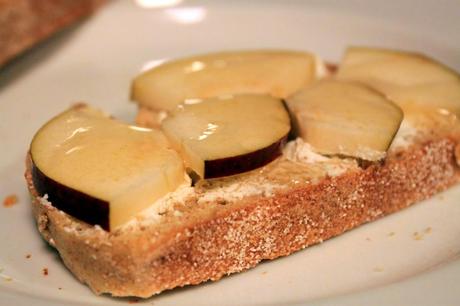 Step 2: Top with arugula, season with salt & pepper.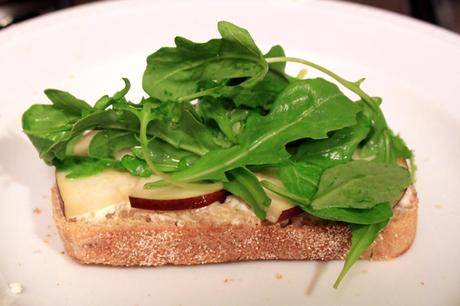 Step 3: Top with the second slice of bread, and grill in a panini press until the outside is crispy and golden brown.
And then you're done! Each sandwich probably weighs in at around 400 calories max, with a healthy dose of fiber (from the bread, pears & arugula) and protein (from the cheese). The husband loved this dish – thought it was very satisfying. With a glass of red wine, this was the perfect homage to Paris.