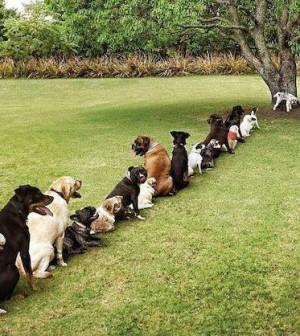 Like babies, puppies do best on a regular schedule. The routine teaches him that there are periods to eat, times to play, and times to potty.
Housetraining can be a bit frustrating in the beginning, especially for first time puppy-owners. But keep in mind that to housetrain a puppy, you need consistency, positivity and patience. Good housetraining will allow you to teach your puppy good habits and behavior while creating and building a strong bond with your pet. – source
Take your puppy outside often – at least every two hours -and soon after he wakes up, during and after playing, and after eating or drinking.
Choose a bathroom spot outside, and always take your pup to that spot using a leash. While your dog is eliminating, use a word or phrase, like "go potty," that you can eventually use before he eliminates to remind him to do his business. Take him out for an extended walk or some playtime only after he has pooped.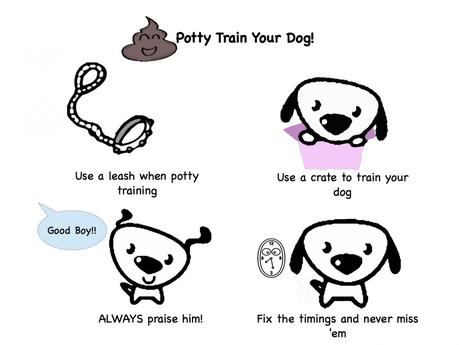 Reward your pup each time he eliminates outdoors. Compliment him or give him a treat -but make sure to do so soon after he's completed eliminating, not after he comes back inside the house. This step is critical, because rewarding your dog for eliminating outdoors is the sole method he'll know what's expected of him. Before rewarding him, make sure he's finished eliminating. Puppies are very easily distracted. If you praise him too quickly, he may overlook to finish until he's back in the house.
Most of the time, a pup can control his bladder one hour for every month of age. So if your pup is two months old, he can hold it for approximately two hours. Don't go longer than this between toilet breaks or he's certain to have an accident. If you work away from home, this means you need to ask your housemate (or family member) or in some cases to employ a dog walker to give your pup his breaks.
Check out Dog's Poop: Pup's Habit of Eating It.