This post may contain affiliate links. Please read my disclosure.
With a sweet, tart coconut milk lemon curd filling, and almond flour crust, these Gluten Free Lemon Bars are the perfect dessert for picnics, bake sales, and more! Naturally sweetened, these bars are vegan friendly.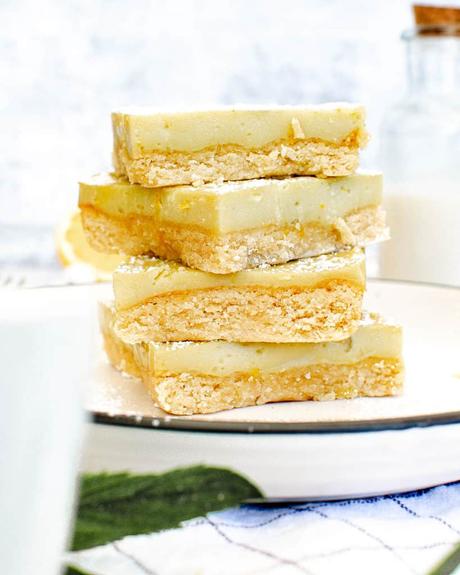 Lemon bars! They are a true classic! They remind me of bright sunny days. Maybe it's the vibrant color, or the tangy custard filling, it just emits sunshine in every bite!
These gluten free lemon bars are the absolute best! They are decadent, with a crunchy, flaky almond flour crust, a tart custard, and a dusting of powdered sugar on top.
Made with vegan friendly ingredients (no worries about getting a scrambled egg like custard here), and refined sugar free, they're a surprisingly healthy dessert you won't be able to pass up.
They are also suitable for all those occasions that call for baked goods! A bake sale, pot-luck, picnic, or party! The best part is that everyone can enjoy them, since they are dairy-free, gluten-free, egg-free, and vegan!
Tools and Equipment You'll Need
Recipe Ingredients and Notes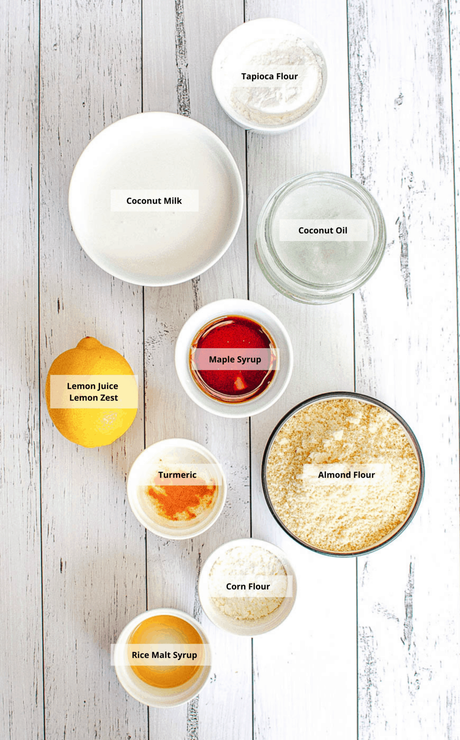 Almond Flour Crust: The base of these lemon bars are made with almond flour, tapioca flour, a touch of maple syrup, coconut oil, and baking powder.
Lemon Curd Filling: Coconut milk, paired with lemon juice, lemon zest, and tapioca flour creates an extra thick filling. A touch of turmeric brings out the bright yellow color of the lemon bars.
How to Make Gluten Free Lemon Bars - Step by Step
Preheat Your Oven and Prep Your Equipment: Preheat oven to 360°F and line an 8×8 square pan with parchment paper. Set aside.
Make The Crust: Add almond meal and tapioca flour to a large bowl, and mix until combined. Add coconut oil and rice malt syrup and mix until it all comes together.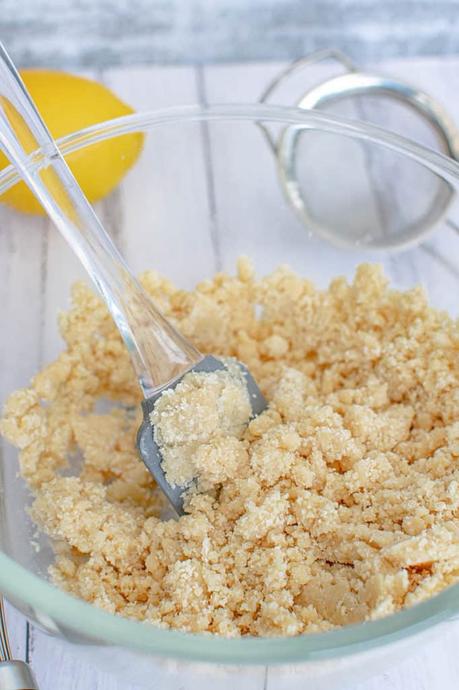 Bake The Crust: Press the mixture onto the bottom of the pan with your hands and bake until it is just lightly browned on top.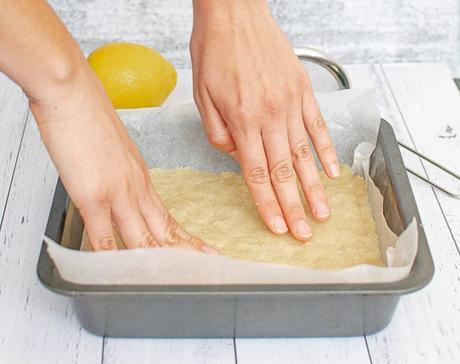 While The Crust Bakes, Make the Lemon Bar Filling: In medium pot, mix lemon juice with tapioca flour and whisk well to remove any lumps. Whisk in the rest of the ingredients and place the pot on medium to high heat. Stir continuously until you get a curd consistency.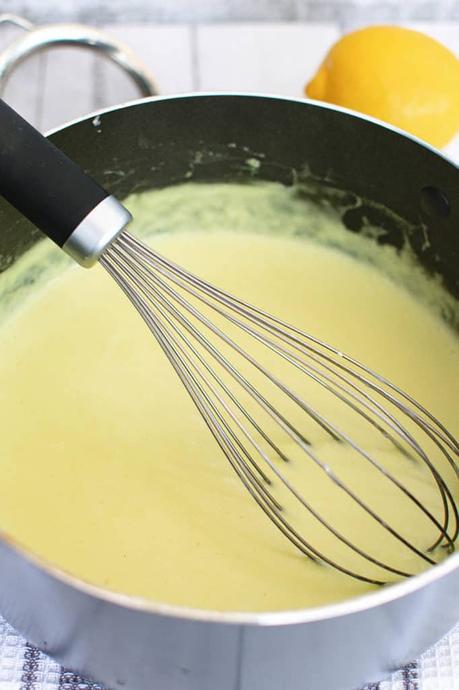 Pour The Lemon Bar Curd Onto The Crust: Take off the heat and pour onto the crust.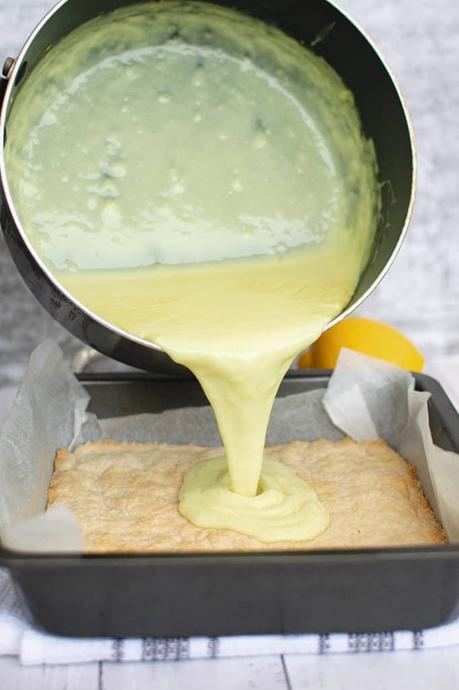 Refrigerate: Refrigerate for 3 hours or until set. (Refrigerate up to 7 days.)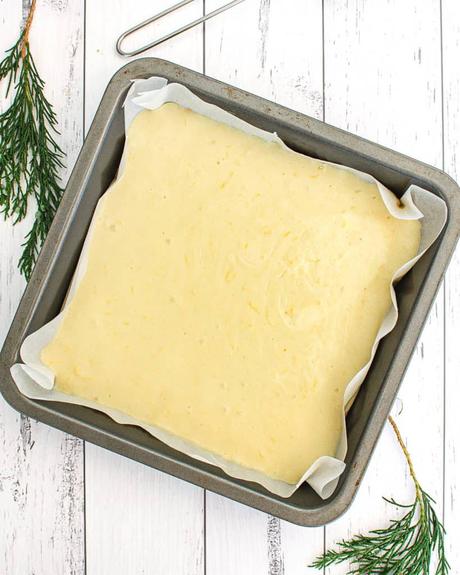 Slice! Cut into 16 squares.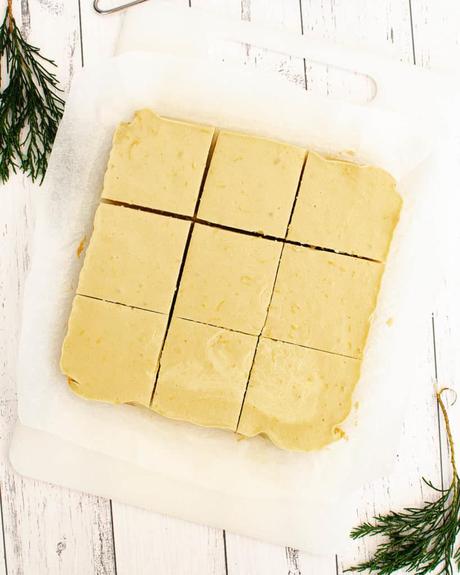 Serve! Serve cool, dusted with powdered sugar.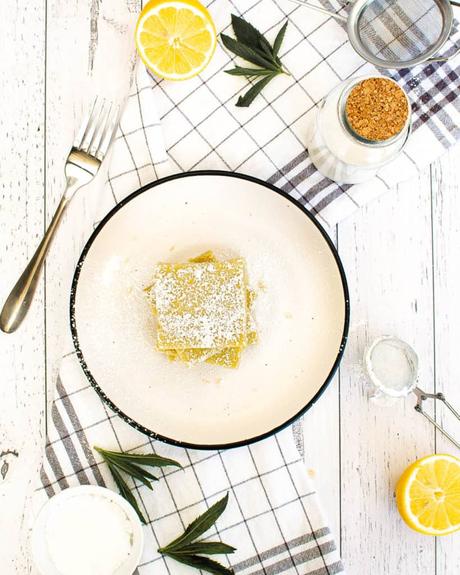 Are These Gluten-Free Lemon Bars Healthy?
You wouldn't believe it, but these vegan lemon bars are actually healthier than most other desserts! Here are a few reasons why you can enjoy them guilt-free:
Naturally Sweetened: These lemon bars are naturally sweetened with maple syrup. They are also lower in sugar, using a much smaller amount of total added sugar than the average lemon bar recipe.
Low Calorie: At only 200 calories per bar, these are a lower calorie option than most baked goods for dessert!
Healthy Fats: Coconut milk contains healthy medium-chain triglycerides, that are known to raise HDL levels, which is the good kind of cholesterol.
Will Kids Enjoy These Gluten-Free Lemon Bars?
These lemon bars are perfectly sweetened, and get kid approved! They're a healthy treat you can feel good about feeding your kids. They make the perfect dessert for school bake-sales, birthday parties, and summer picnics!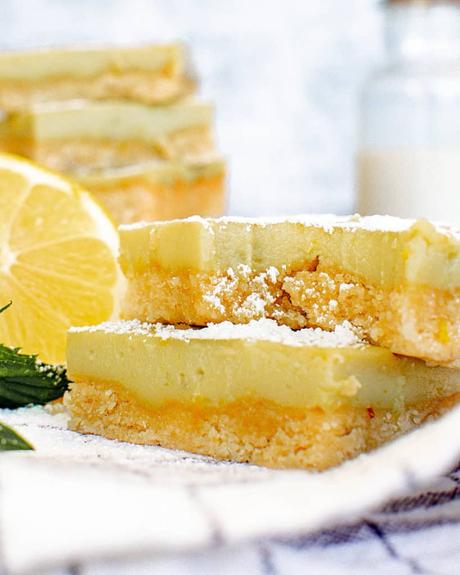 Recipe FAQS
Should You Keep Lemon Bars in the Fridge?
Yes, absolutely! Since these vegan lemon bars have a custard like filling, you should either serve them the same day or keep any leftovers in the fridge. They will be fine at room temperature for up to 8 hours (so you can leave them out as you serve them!)
Does Lemon Curd Contain Gluten?
Lemon curd does not have gluten unless it is thickened with flour. However, most recipes for lemon bars use a shortbread crust with all purpose flour - which makes them not gluten-free! This recipe uses an almond flour base for the crust, which makes it both gluten free and vegan.
Can You Make These Vegan Lemon Bars in Advance?
Absolutely! They actually taste even better the next day, because they become more firm the longer they are refrigerated.
Can I use Gluten Free Flour Instead of Almond Flour?
To be honest, I haven't tried this recipe using gluten free flour so I can't be sure it would work. If you do decide to test this out with gluten free flour, I recommend Bob's Red Mill Gluten Free 1:1 Baking Flour.
How To Store and Keep
If making these in advance store in the refrigerator until ready to serve. The lemon bars will keep at room temperature for a few hours while serving. However, store leftovers in the refrigerator. They will keep for 3-4 days.
Top Tips for Making Gluten-Free Lemon Bars
Use a glass baking pan for best flavor and results.
Firmly press the almond flour crust into the pan. Make sure it is packed tightly. If the crust mixture is too dry, add a touch more maple syrup.
Use freshly squeezed lemon juice! It has a more distinct flavor. Fresh is always better, plus you need the zest from the lemons! Note: Each lemon has about 2 tablespoons of lemon juice and 1 tablespoon of lemon zest.
Whisk the custard continuously to avoid clumps. Be patient, and continue to whisk until a custard like consistency forms.
When measuring your flour, use the spoon and level method for accuracy (spoon the flour into your measuring cup, then level it with the back of a knife).
Turmeric is just for color and can be omitted if needed.
If you don't have canned full fat coconut milk, you can try using a non-dairy milk instead. The custard just may not have as thick of a consistency with other milks.
Make sure the bars are completely cool before dusting them with powdered sugar to prevent condensation from forming on top.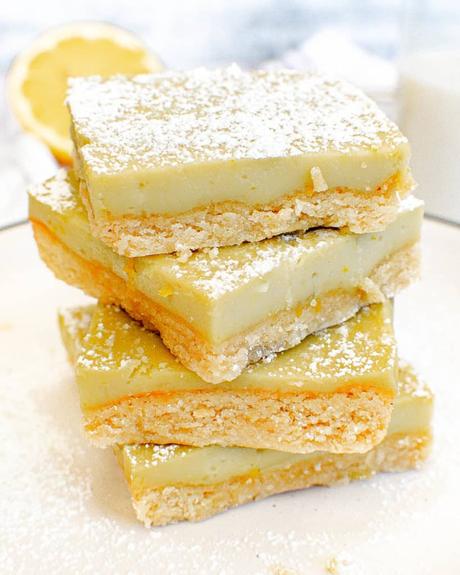 Check Out These Other Healthy Dessert Recipes!
If you have tried this Gluten-Free Lemon Bars recipe or any other recipe on my blog, then please rate it and let me know how it turned out in the comments below! You can also FOLLOW ME on
FACEBOOK
,
TWITTER
, INSTAGRAM, and
PINTEREST
to see more delicious, healthy, family friendly food!
Gluten Free Lemon Bars with Coconut Custard