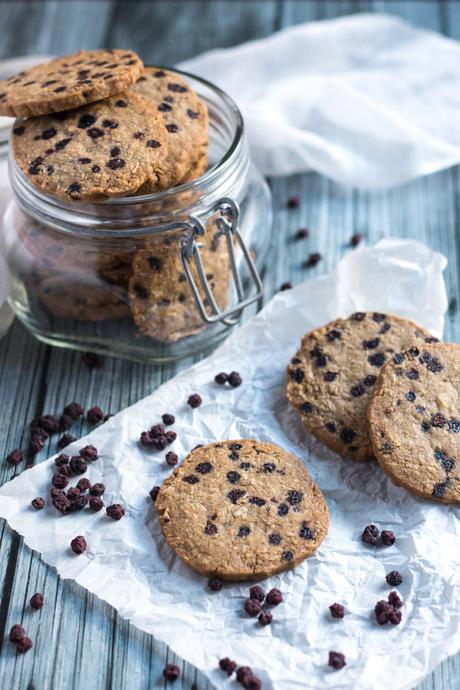 A good gluten free biscuit shouldn't taste gluten free. It should taste just like any other cookie loaded with gluten. If the speed at which these Gluten Free Blueberry and Ginger Cookies disappeared is anything to go by, then I am on to something. The Princess even moaned that I had not made enough, and was overjoyed to hear I had extra dough stashed in the freezer.
I have fallen in love with sorghum flour, and in addition to these cookies, have used it in biscotti and cakes with great success. Whilst sorghum is relatively unknown in Australia, it is actually an ancient grain originating from South Africa. Sorghum is a highly nutritious wholegrain flour, with a mellow flavour and a softer texture than other gluten free flours. Sorghum flour is becoming much easier to find, with the Bob's Red Mill brand being the most available. As it is a wholegrain flour, it is best stored in the fridge or freezer to preserve the nutrients and extend its shelf life.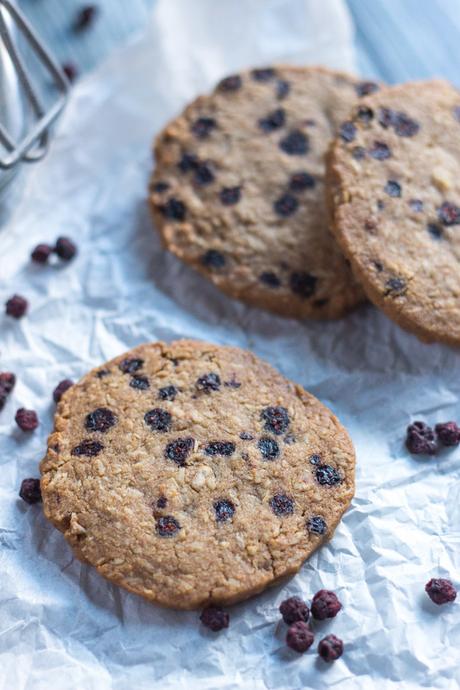 The dried blueberries I used in these cookies were small and barely sweetened, of a similar size to currants. They are not easy to source in Perth, but occasionally pop up in my local organic and health food stores. Do not be tempted to use the larger heavily-sweetened blueberries found on supermarket shelves; I think these may make the dough far to sweet. If you cannot source the small dried blueberries, substitute currants instead.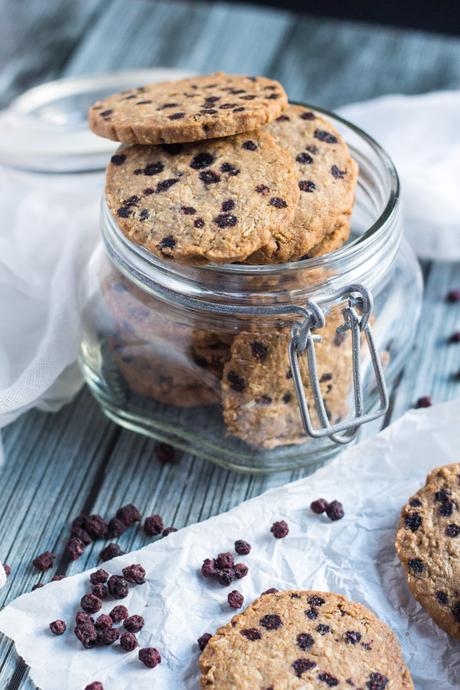 Whilst these cookies can be baked as soon as the dough is made, they will be even better if the dough is rested at least overnight in the fridge. This is a little tip I learnt from the great baker Alice Medrich, and it really does make a difference to the flavour. The uncooked dough can also be frozen, which means you can have fresh cookies whenever you like. I allow the frozen dough log to soften for about five minutes before I cut the dough, then add about five extra minutes to the cooking time.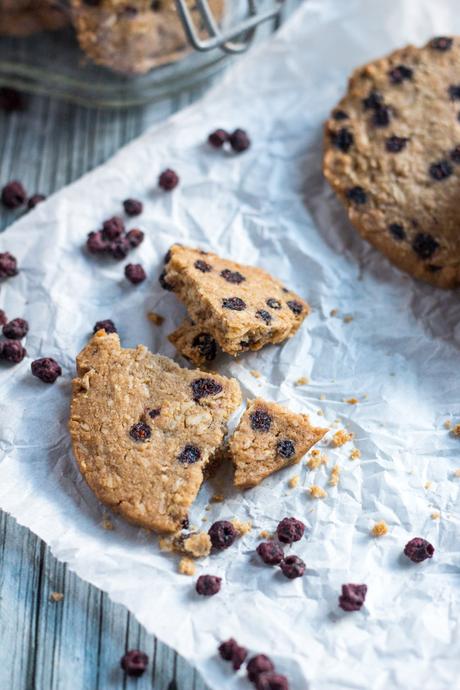 Don't be put off by the gluten free tag. I promise even if you are baking for die-hard gluten fans, they will not know the difference. Unless you tell them that is.