This post may contain affiliate links. Please read my disclosure.
This is the best Gluten Free Biscotti recipe ever! These cookies are perfectly crunchy, filled with gluten-free flour, ginger, cinnamon, walnuts, and dried apricots. They are super delicious, but are also low in sugar, healthy and vegan too!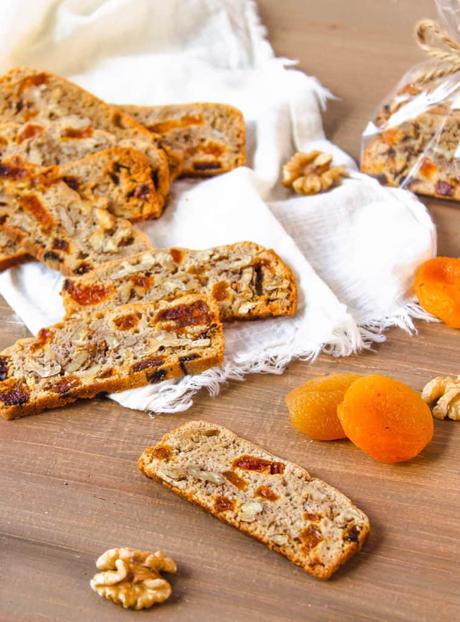 Biscotti cookies are so incredible, and one of my favorite afternoon snacks is dipping a crispy cookie into a hot cup of coffee or tea. Even if you don't drink coffee or tea, they are a special treat that everyone will enjoy.
Because of my love of biscotti cookies, I knew that I wanted something that was healthier than the traditional versions and also gluten free. I am excited to say that these gluten free biscotti are gorgeous, baked to perfection, and every bite is perfectly crunchy and sweet.
You may not know that the word biscotti means "twice cooked" - because you bake the loafs once, slice, and then bake again. While this does take longer than your traditional cookie recipe, I promise, it is so so worth it in the end! I'm excited to hear what you think after you try them!
Tools and Equipment You'll Need
Recipe Ingredients and Notes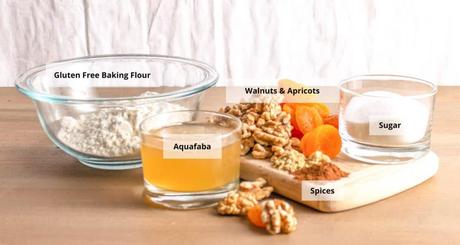 Gluten-free flour is obviously necessary to make these biscotti gluten free! I recommend using Bob's Red Mill Gluten Free 1:1 Flour.
Aquafaba makes an excellent vegan-friendly egg substitute in this recipe. And it's just the juice from a can of chickpeas or beans! I recommend using the liquid from either canned chickpeas or white beans since it's the most neutral in flavor.
Warm spices like cinnamon and ginger add a delicious fall feel, but you can use any warm spices you enjoy like: nutmeg, cardamom, all spice, or even pumpkin pie spice!
Walnuts & Apricots are fun mix-ins but aren't necessary for this biscotti. You can also change them up with any dried fruit & nut you like!
Step by Step Instructions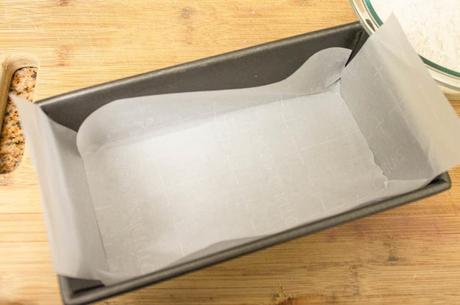 Step 1: Preheat oven to 350° F. Line an 8" x 4" loaf pan with parchment paper.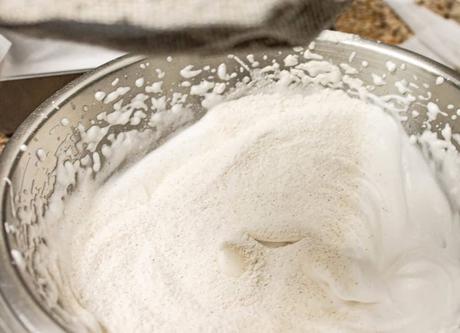 Step 2: Combine flour with ginger and cinnamon in a small bowl. Set aside. Coarsely chop walnuts. Slice apricots into ¼" pieces. Set both aside.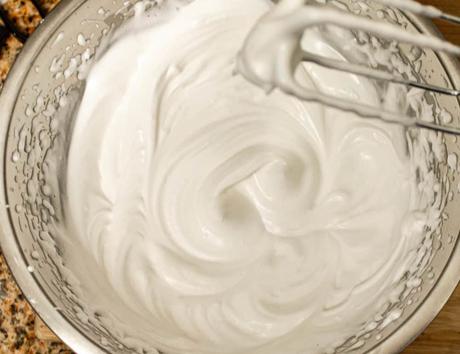 Step 3: Using a stand mixer with a whisk attachment, whip aquafaba until foamy on medium (about 1 minute). Add salt and continue whipping on med-high until soft peaks form (about 5 minutes).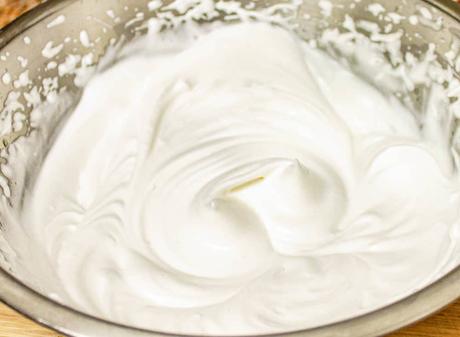 Step 4: Add sugar 1 tbs at a time to aquafaba, beating well after each addition. Once all sugar is incorporated, switch to high power and beat until stiff peaks form, an additional 30 seconds to 1 minute.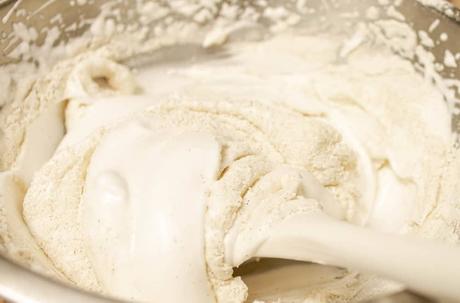 Step 5: Sift 1/3 of flour and spice mixture into the whipped aquafaba. Gently fold into aquafaba in a circular motion, maintaining as much of the volume as possible.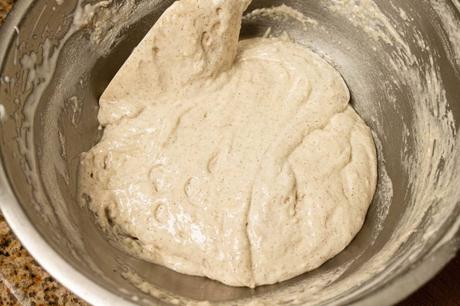 Step 6: Add remaining flour mixture in 2 more additions (always sift the flour in), folding after each addition. Fold until no flour pockets remain.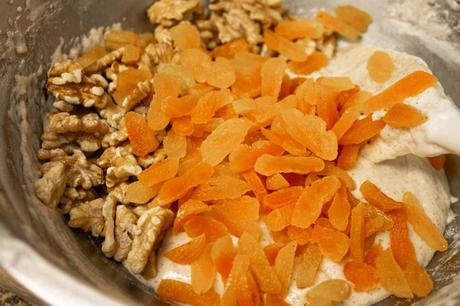 Step 7: Fold chopped walnuts and apricots into batter until well distributed.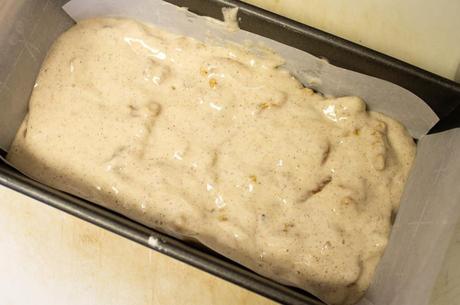 Step 8: Gently scrape into prepared loaf pan and level out with the spatula. Bake for 35-40 minutes until starting to brown and a cake tester comes out clean.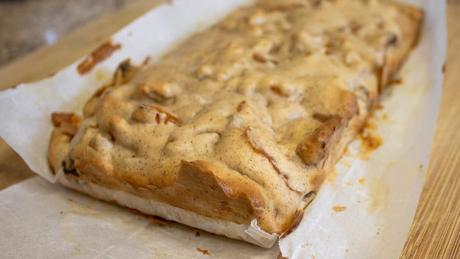 Step 9: Remove from oven and allow to cool in pan for at least 10 minutes. Remove from pan and allow to cool completely, at least 2 hours or overnight.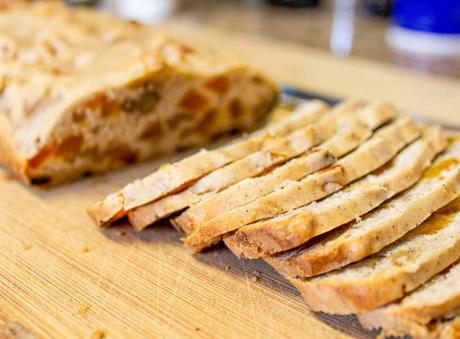 Step 10: Preheat oven to 250° F. Line 2 baking sheets with parchment. With a sharp serrated knife, carefully cut ¼" thick slices crosswise from loaf. Do not exert too much pressure at the top of the loaf, use a gentle sawing motion to start each slice.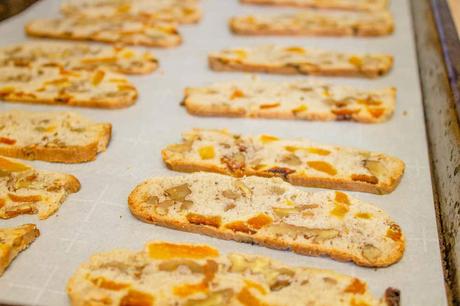 Step 11: Place slices on parchment lined baking sheets so that they do not touch.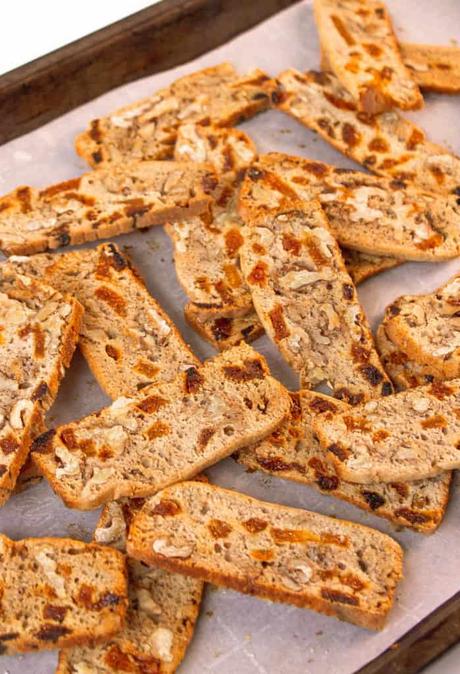 Step 12: Dry out in oven for 25-35 minutes until a slight hint of color is present on cookies, and they are crisp. Flip ½ way through for a more even browning. Do not allow to get to golden brown on top or they will be burnt underneath. Allow to cool and enjoy. Cookies can be stored for up to 1 week in an airtight container at room temperature.
What Makes These Gluten Free Biscotti Healthy?
Low Calorie: One of these gluten free biscotti is under 60 calories (most biscotti are at least 100 calories each)! That means you can dunk two in your coffee for less calories than 1 regular cookie!
Low Sugar: Each biscotti has just under 5 grams of sugar per cookie. That's half the amount in a traditional biscotti.
Antioxidants: Walnuts, cinnamon, ground ginger, and dried apricots all provide you with some fantastic inflammation reducing antioxidants. And walnuts also have healthy fats!
While cookies, in general, may not be the healthiest food in the world, these biscotti are definitely healthier than your traditional cookie recipe. Take a look:
Will Kids Enjoy These Gluten Free Biscotti?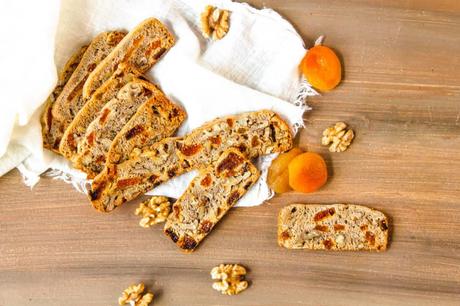 You shouldn't have any trouble getting kids to munch on these biscotti cookies. They will be more than happy to chew on these delicious treats and will probably be asking for more. For super young kids, these might be a bit too crunchy to chew, so you can always allow your children to dunk them in milk before enjoying them!
Why Are These Biscotti So Hard?
Recipe FAQs
Can I Make Biscotti Ahead Of Time?
Biscotti cookies are intended to be hard! That's what is so fabulous about them. The intention is to dip them into a warm drink, and they will hold up and not become a soggy mess. So, if your gluten free biscotti turn out hard, then you did exactly what you were supposed to do!
Are Biscotti Typically Gluten-Free or Vegan?
Yes, gluten free biscotti are excellent for making in advance. You can prepare and bake the cookies up to one week in advance. As long as they are stored in a container that has a tight-fitting lid and is airtight, they will keep for a week at room temperature. This is an incredible recipe if you are planning a brunch and need to make food in advance to save time later.
How To Store This Gluten Free Biscotti Recipe
No, traditionally, biscotti are not gluten free or vegan/dairy free because they are made with refined white flour and butter. But this recipe requires no butter and uses aquafaba and gluten free flour instead of eggs and all purpose flour!
Make sure your biscotti has completely cooled before storing it. Then place them in an airtight container at room temperature. If you place them in the fridge, they will likely get soft and lose their crunchy texture.
Use any kind of dried fruit that you enjoy. Raisins, cranberries, dried cherries, or anything else you think sounds good would be a fit for this gluten free biscotti recipe.
Try out some different varieties of nuts to see what you like the best. Almonds, pecans, cashews, hazelnuts, pistachios, and all other nuts would work.
Try candied nuts for even more decadence!
Drizzle a little bit of melted chocolate of your choice over the cookies and let it set up before eating, or dip them in chocolate so that half of the cookie is covered with chocolate! It's a fun way to add some flavor and charm to the biscotti.
Biscotti Variations
When making this biscotti recipe, make sure you only use raw walnuts. If you don't, they will overcook during the second bake.
Never use a plastic bowl when mixing the ingredients. You should use glass or metal to yield the best results.
Because this gluten free biscotti recipe has multiple "stages" and two baking times, you can break up the steps and do them over a couple days. You can make the dough 2 days in advance and refrigerate until ready to use (and then just bring the dough to room temperature for 30 minutes before you bake it). You can also store the baked biscotti (after the first bake) for 1-2 days before slicing and baking again.
Make sure you measure your flour using the spoon and scrape method (spoon the flour into your measuring cup and level off with the back of a knife).
After the first round of baking, make sure your biscotti loaf has cooled completely. If you cut into it too early, the entire loaf will fall apart! Also - use an extremely sharp knife when cutting the loaf into cookies.
The longer you leave the cookies in the oven, the more crunchy your biscotti will be.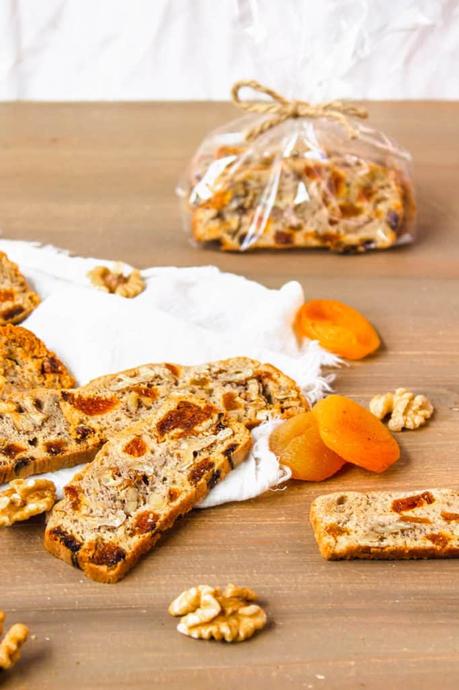 If you have tried this Gluten Free Biscotti Recipe or any other recipe on my blog, then please rate it and let me know how it turned out in the comments below! You can also FOLLOW ME on
FACEBOOK
,
TWITTER
, INSTAGRAM, and
PINTEREST
to see more delicious, healthy, family friendly food!
Top Tips For Making Gluten Free Biscotti
Check Out These Other Decadent Desserts!
Gluten Free Biscotti with Apricots and Walnuts