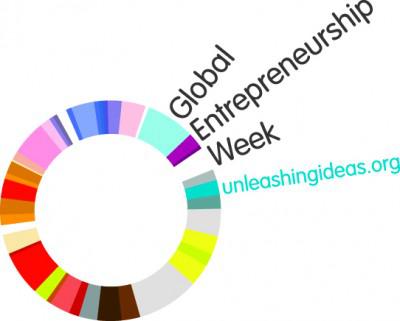 This year, CIPE's partners marked Global Entrepreneurship Week with events all over the world, including:
Paraguay, where in addition to launching a contest for Entrepreneur-Communicators, the Paraguayan Foundation and the Oportunet Network hosted events in 16 different cities.
Pakistan, where CIPE partners hosted discussions in Karachi and Islamabad.
Afghanistan, with an event organized by Tashabos and students from 14 different schools.
Egypt, with dozens of events around the county.
Lebanon, where CIPE staff participated in an event with our Lebanese partner, the Development for People and Nature Association (DPNA).
Nepal, where Samriddhi, the Prosperity Foundation, honored eight entrepreneurs, and was covered in the media.
Russia, where the the Vladikavkaz Institute of Management hosted a roundtable discussion on attracting business startups.
For some of our partners, Global Entrepreneurship Week did not end on November 20. This week CIPE's Romanian office, along with the National School for Political and Administrative Studies, hosted an event where successful entrepreneurs offered their advice to the next generation.
Thanks to all of the CIPE partners and others who participated in these events. We hope to see you again next year!