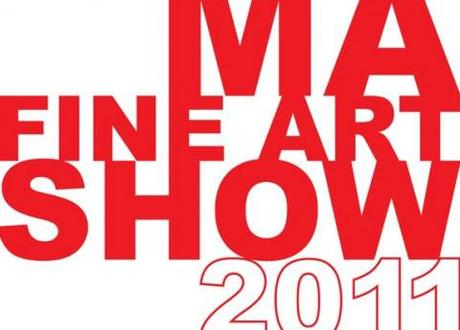 It's always nice to feel a buzz when you go into an exhibition or art studio; to feel there is activity behind the scenes and an excitement about the work. It is exactly this buzz that you get when you enter the City & Guilds MA department as they prepare for their upcoming graduating show.
Opening to the public on the September 14, the show by the 17 graduating MA students offers a rich diversity and insight into how individual creativity can be. Working across all mediums, one student uses everyday materials to create installations transcribing the experience of making the work whilst another uses traditional techniques to explore the use of paint as a skin with a human presence.
It soon becomes apparent when walking around the large studio spaces that individuality is nurtured at City & Guilds. There are no obvious patterns emerging from these 17 artists. Each style and technique is personal to a mature artist in the making. From their intensive year of training it appears that these students have been able to focus on their own inner sense of creativity. This is refreshing to me as it contrasts with my mistaken idea that different generations of graduating students fall into 'schools of influence,' with one particular tutor dominating their apprentices' work.
Instead of any one such 'influence' showing through in the style of work in this exhibition of MA students there is a sense of self-worth emanating from each space. The students clearly have refreshing confidence about their identity and work. This could well be because there is a very high tutor to student ratio at the School.
The school is very proud of this student/tutor ratio and so they should be. The course is led by Tony Carter and Robin Mason, who are supported by a team of tutors with successful careers of their own such as Reece Jones, Andrew Grassie, Gavin Nolan,Teresita Dennis, Andy Bannister, Kate Palmer and Jane Langley amongst others. Each student has a particular 'guardian tutor.'
Visiting the City & Guilds MA show has shattered one of my preconceptions. For some reason, I have always put 'students' into a certain generalised age and experience category. This group of 17 students have such a diverse age and pot of life experiences that my ideas have been blown out of the water. These MA students have come from all walks of life. For instance, Michael Goodson has been studying painting and teaching visual art for over twenty years in Tokyo, New York City, Florence and London as well as Ottawa and Kingston, Canada. Like Ashley Fitzgerald, he has come to City & Guilds to hone his creativity and explore new directions in his art. The results are fantastic. He uses traditional and non-traditional paints like household polyfilla in large format to produce haunting portraits.
Could the next darling of the art world be amongst the 17 students showing at City & Guild's MA show?
For those wanting to see what it feels like to see a School in its ascendancy I would highly recommend going to the City & Guilds MA show. If you don't have time to see the whole show you can enjoy a small preview in Kennington Underground tube station. In conjunction with Art Below, the students are showing a series of their works in the lifts in a satellite exhibition suitably entitled Art Lift.