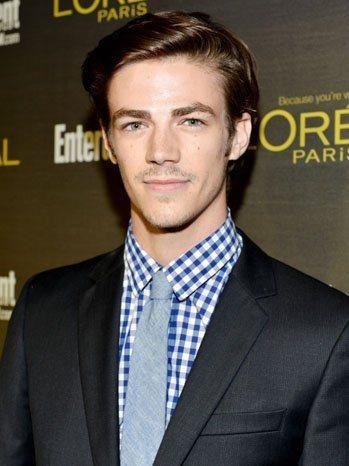 Grant Gustin at the 2012 Entertainment Weekly Pre-Emmy Party on Sept. 21.
[Image from http://thr2.pgmcdn.net]
Gustin is temporarily leaving Glee in favor of a role on the hit CW drama 90210.
Known for his role as Sebastian Smythe on the hit Fox show Glee, Gustin will be taking a temporary break from Dalton Academy.
Gustin has scored a multiple-episode arc on 90210, according to The Hollywood Reporter.
Gustin will play Campbell, an attractive and charismatic college student with a privileged background.
He is one of many guest stars appearing on this season of 90210, including Taio Cruz, Nelly Furtado, Carly Rae Jepsen and Ryan Lochte.
Gustin will be reunited with Jessica Lowndes while on set. The two worked together earlier this year on the Lifetime movie A Mother's Nightmare.
More recently, Gustin finished wrapping his starring role in the independent film Affluenza, which is described as a modern-day take on The Great Gatsby.
Don't worry, folks; the busy actor has confirmed that he will return to his Warbler roots in an upcoming episode of Glee.
Gustin took to Twitter and Instagram with the news, posting a snapshot of his Warbler attire with the caption "Warbler gold in a row."