Planning on watching the game tonight? Be sure to gather all of the essentials before kicking back to relax. Comfy chair? Check. TV remote? Check. Bottle of beer? Check. And add to that list your new, treasured multitool: this lid-popping pint glass.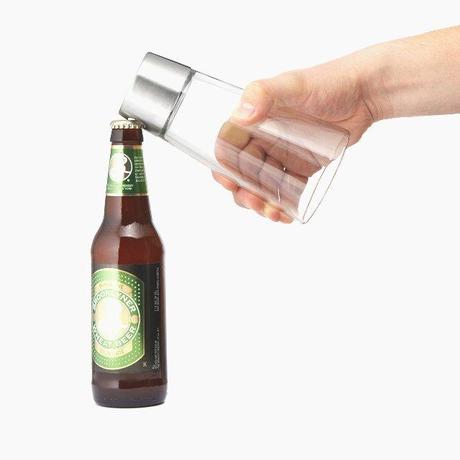 Yep, this glass has two built-in stainless steel bottle openers on the bottom and side for opening both traditional caps and screw-tops. The perfect glass for good times when the regular bottle opener keeps wandering off.
You got the glass and opener, now you just need the beer.