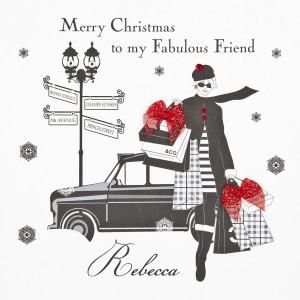 Image source:www.fivedollarshake.com
This week's brand to watch is Five Dollar Shake. Everyone loves a little luxury at Christmas but for me there is one card company that sparkles a little brighter than the rest. I buy Five Dollar Shake cards for weddings, birthdays and births but they are the only brand I trust when it comes to sending out a little Christmas cheer. The lovely team are surprising customers with an extra special service that makes sending festive Christmas wishes that little bit extra special.
You may not have heard of Five Dollar Shake greeting cards but you will almost definitely have seen them. Covered in their signature sparkle, their coveted crystal designs catch the light and your eye.
Five Dollar Shake now offer a personalised service so that you can put your own twist on their glamourous greeting cards should you so wish.
Season's Greetings from Remie's Luxury Blog x.x.x