Amina and Omars' wedding could not have been any more gorgeous! Held in an idyllic venue in Greece, Island Art & Taste, this wedding was chic, elegant and simple. The decoration followed the Greek theme with bleu blanc vases, bougainvilleas and white orchids. Amina, the beautiful bride impressed everyone in her stunning, unique wedding dress from Hicham Couture that made her look like an oriental princess. Another pretty touch of this glamorous wedding was the delicious dessert table in blue and white color hues and of course the wedding cake which was decorated with ornamental bougainvillea flowers. Check out the following photos by Sandy and Odysseas Photography and feel completely transported to this outstanding scene!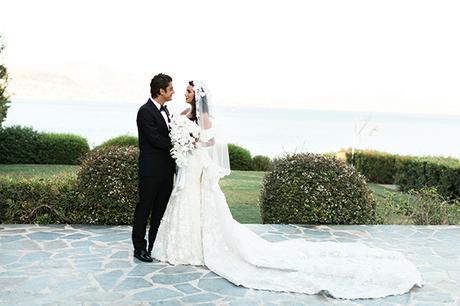 Photography : Sandy and Odysseas Photography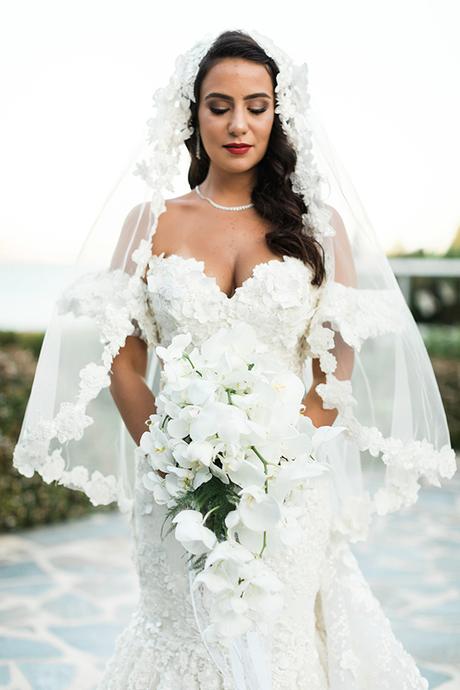 Photography : Sandy and Odysseas Photography
"The ceremony took place in Egyptian Embassy in Athens Greece. I chose this destination because it is a fun summer destination that wasn't too far for our guests", the bride shared with us.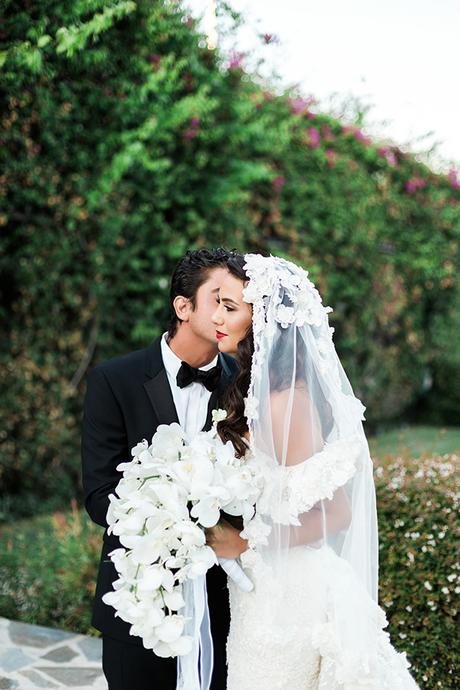 Photography : Sandy and Odysseas Photography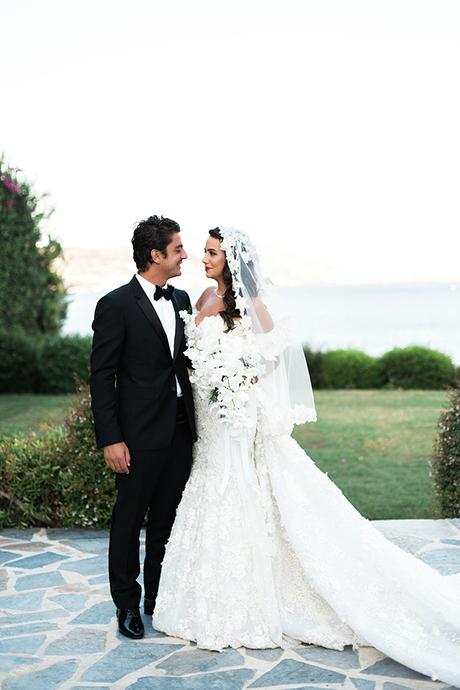 Photography : Sandy and Odysseas Photography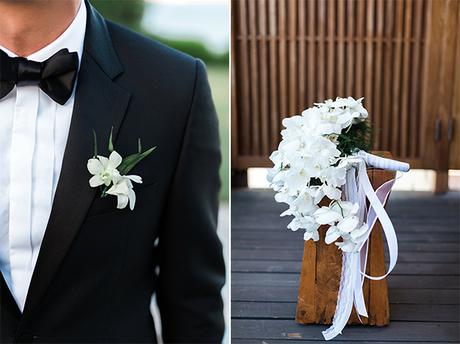 Photography : Sandy and Odysseas Photography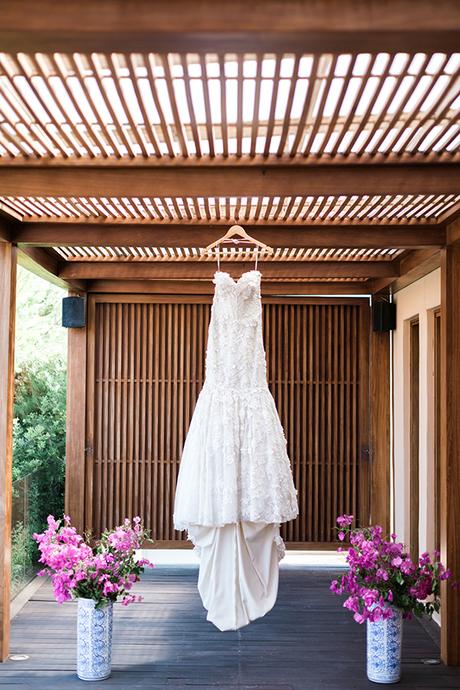 Photography : Sandy and Odysseas Photography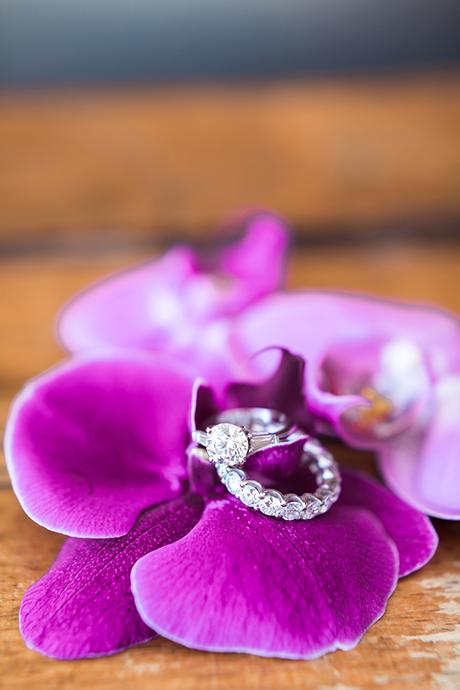 Photography : Sandy and Odysseas Photography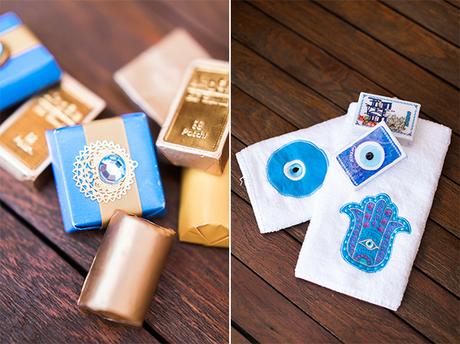 Photography : Sandy and Odysseas Photography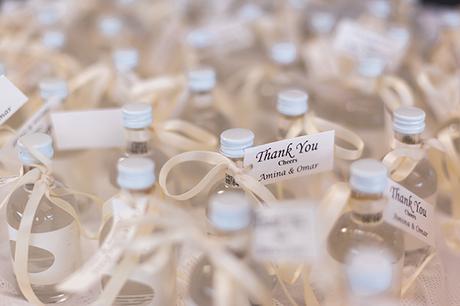 Photography : Sandy and Odysseas Photography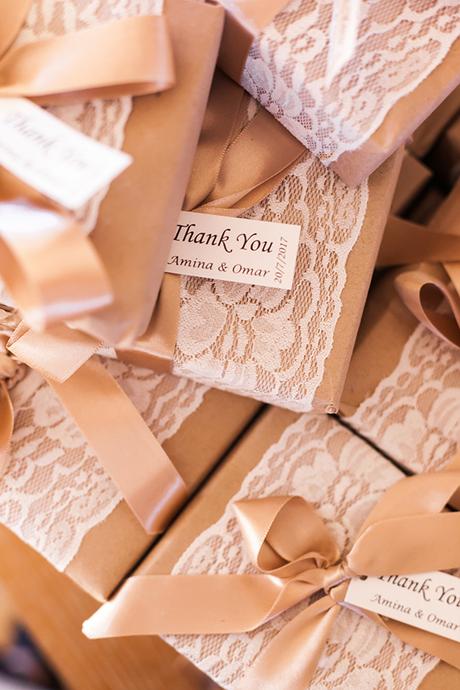 Photography : Sandy and Odysseas Photography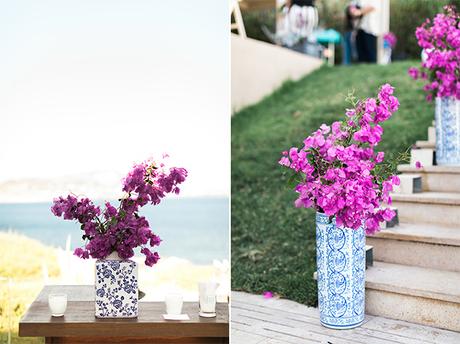 Photography : Sandy and Odysseas Photography
"The style of my wedding was chic, simply beautiful fun wedding. My wedding decoration was simple chic Greek theme with bleu blanc vases with the Greek fusia flowers and orchids."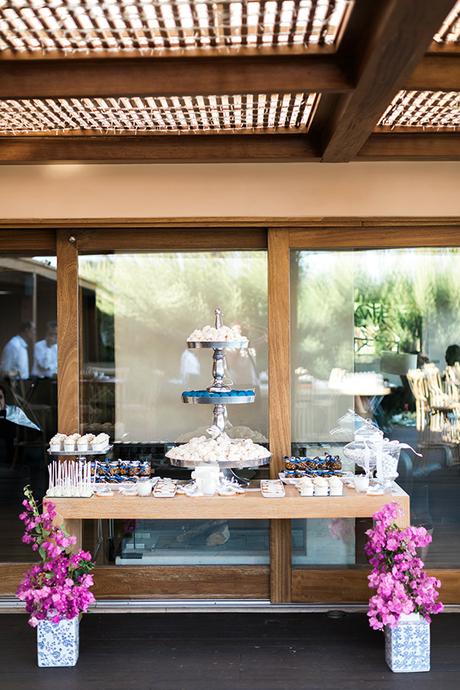 Photography : Sandy and Odysseas Photography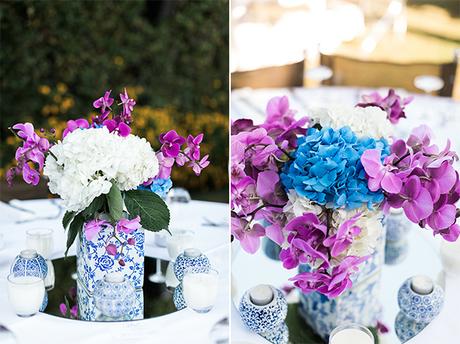 Photography : Sandy and Odysseas Photography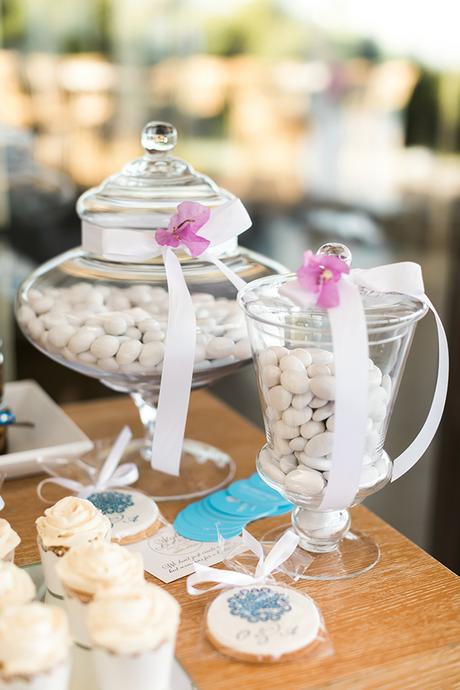 Photography : Sandy and Odysseas Photography
"We got some ideas from Pinterest, but we had picked the most beautiful venue and an outstanding view so we both knew we wanted to keep the decoration simple and chic."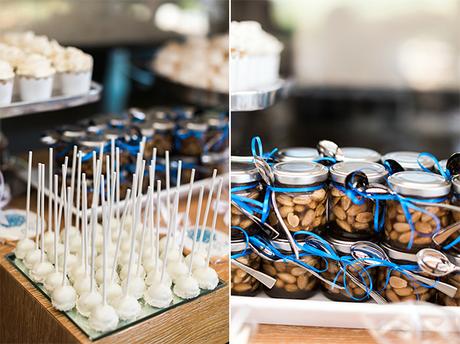 Photography : Sandy and Odysseas Photography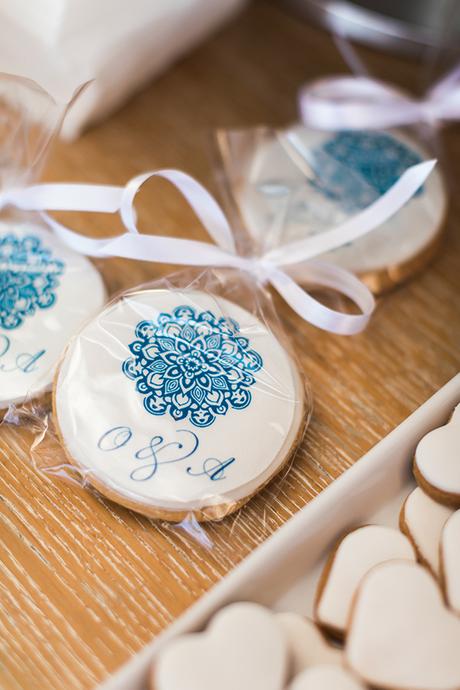 Photography : Sandy and Odysseas Photography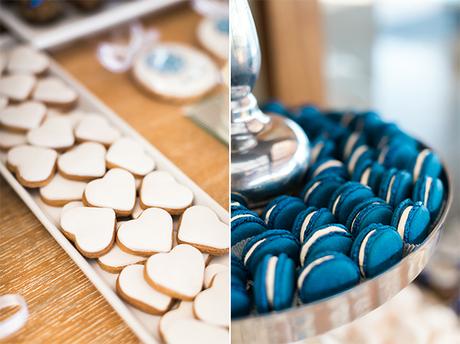 Photography : Sandy and Odysseas Photography
"The best moment of our wedding was the first look moment and of course dancing!"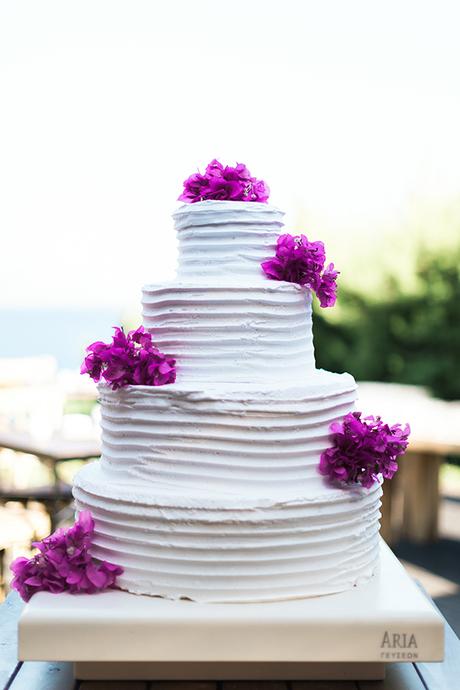 Photography : Sandy and Odysseas Photography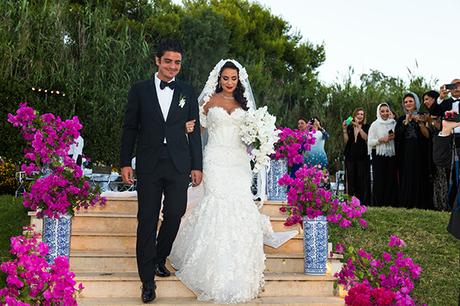 Photography : Sandy and Odysseas Photography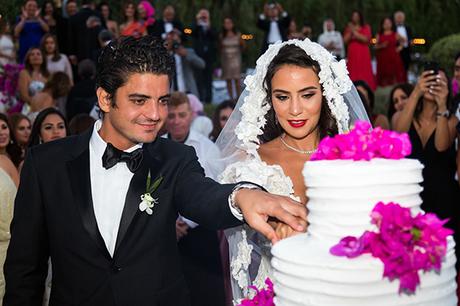 Photography : Sandy and Odysseas Photography
"My wedding dress was what I wanted since I was a little girl. I have drawn it and over the years would add inspirations… I wanted a classic elegant but also sexy dress that will never age. For my flower bouquet I chose white orchids."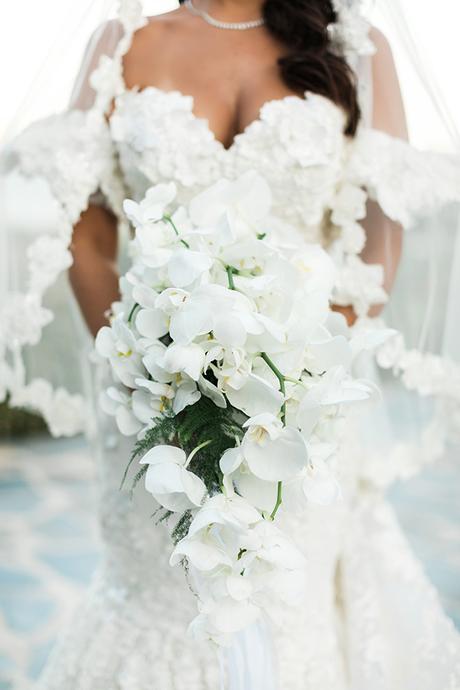 Photography : Sandy and Odysseas Photography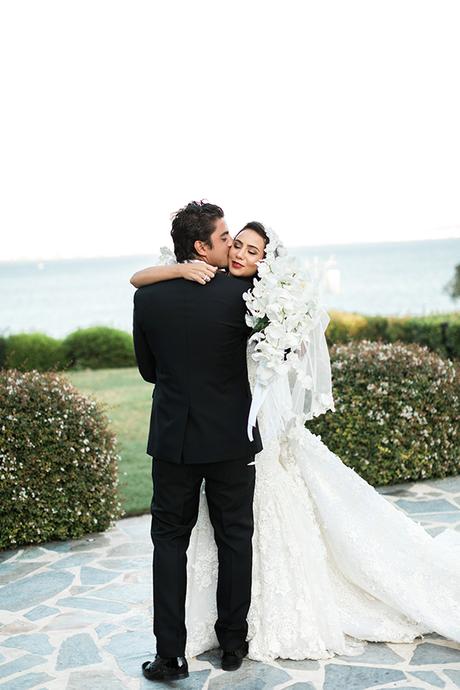 Photography : Sandy and Odysseas Photography
"My advice to a bride who is planning her wedding now is not to stress too much on the little things, it's all about the couple's happy vibe that makes a great memorable wedding!"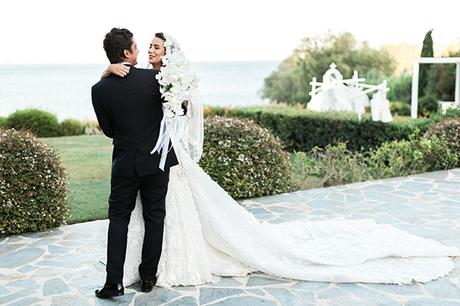 Photography : Sandy and Odysseas Photography