Happy new year! I hope you had a great Christmas! I certainly did, I got some really nice gifts including a new camera so I look forward to posting some videos for you in the near future.
Thank you so much to everyone who's taken time to read, comment and follow my blog, I really appreciate it. I have lots of new ideas for my blog in 2013 and I look forward to sharing it with you.
So my first post of 2013 is on a gorgeous studded biker jacket from

Glamorous

,
As you may have seen in previous posts, I'm loving studs at the moment and I've seen so many stunning biker jackets in the shops. I absolutely love this jacket from Glamorous and it's by far my favorite out of the jackets I've seen. It looks so stylish and I love the studs on the shoulders, it fits really well and you can wear it so many different ways. In the photos I'm wearing it with a mint green jumper & my disco pants (Yes I wear them a lot!) with some studded boots. In the spring I'll be wearing the jacket with some hot pants and a vest top.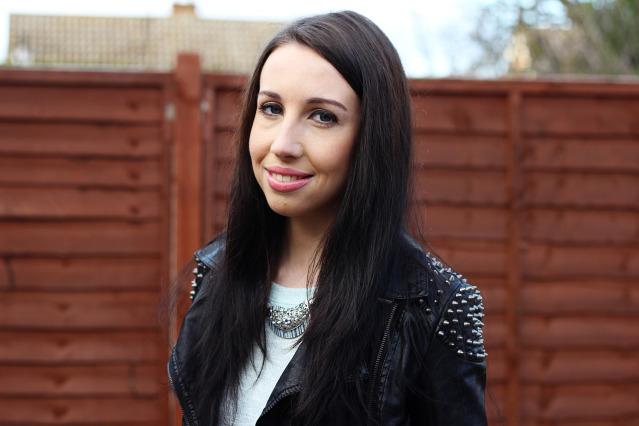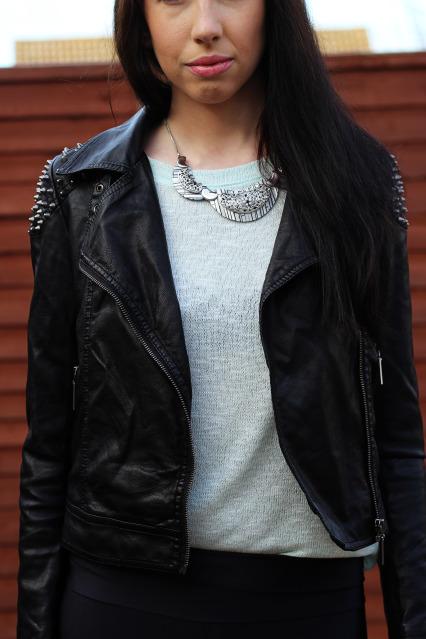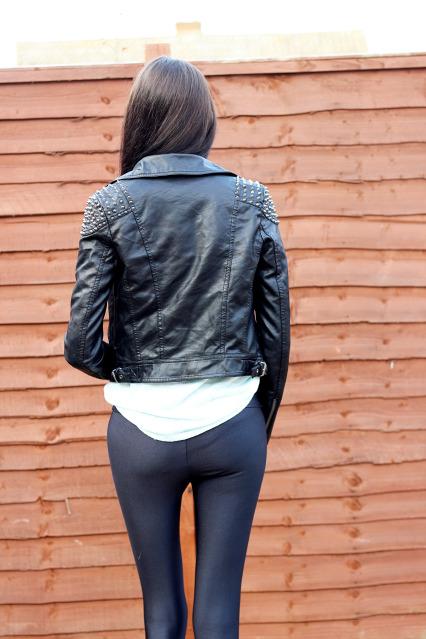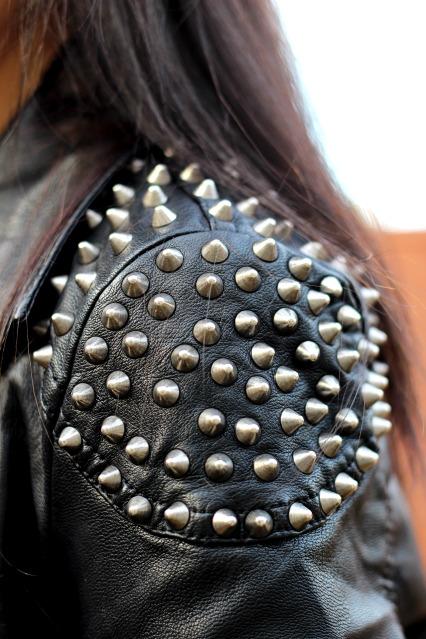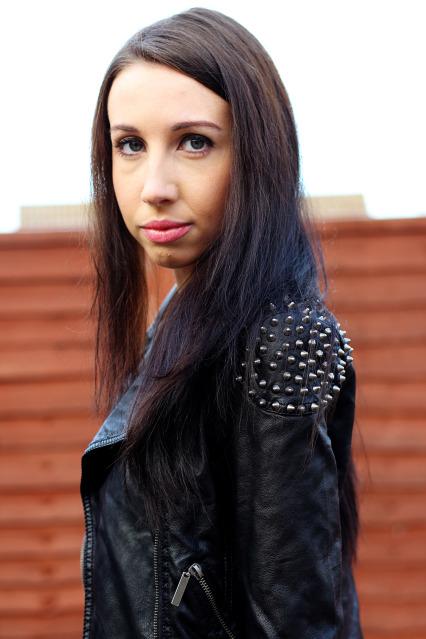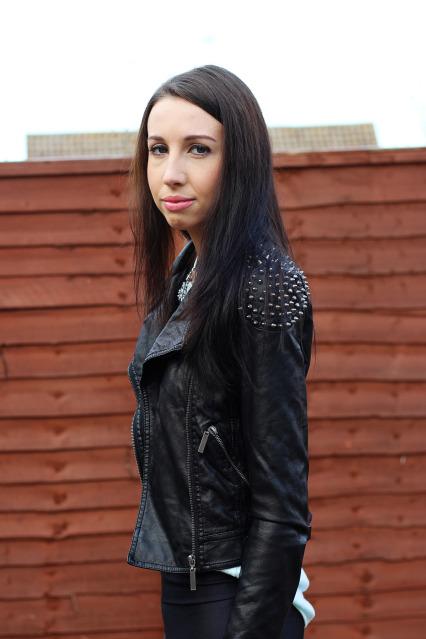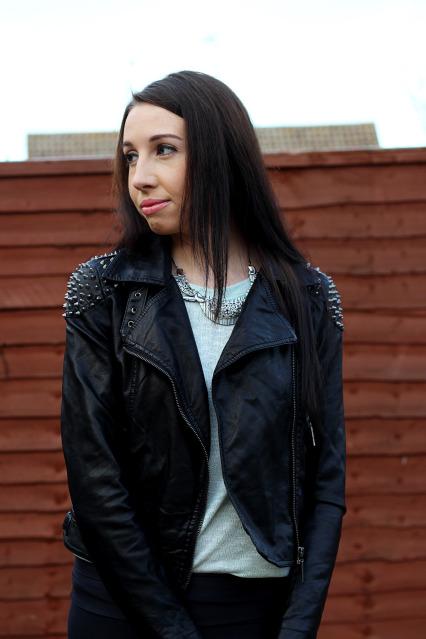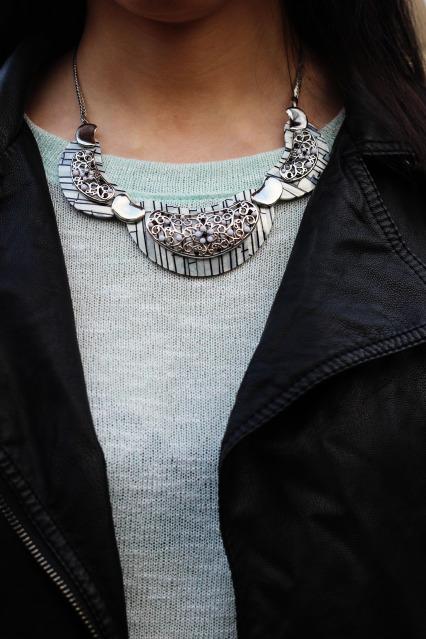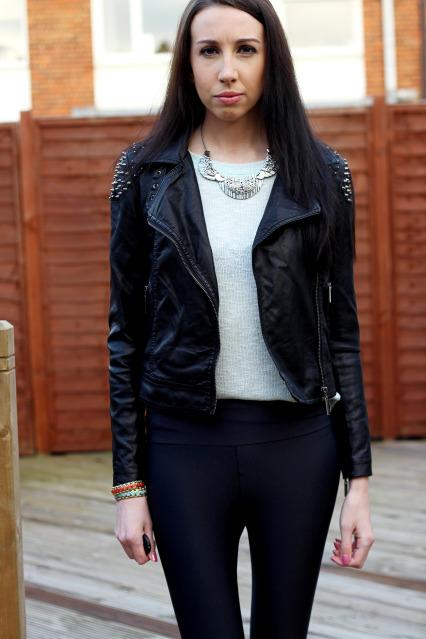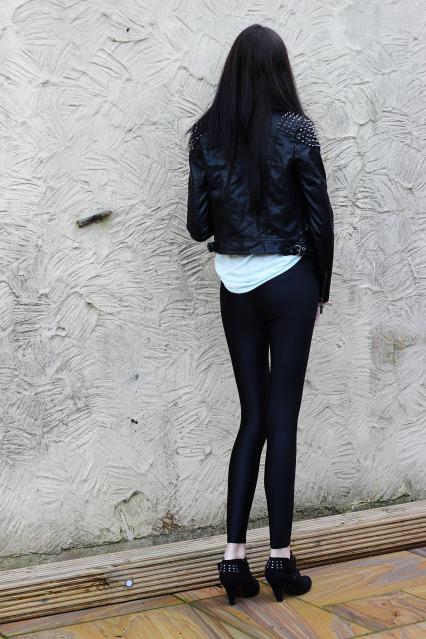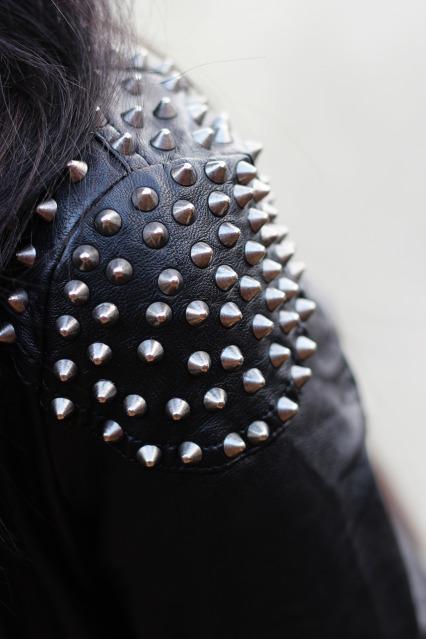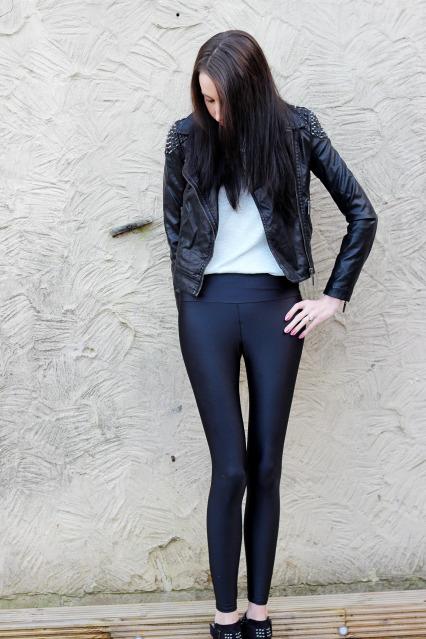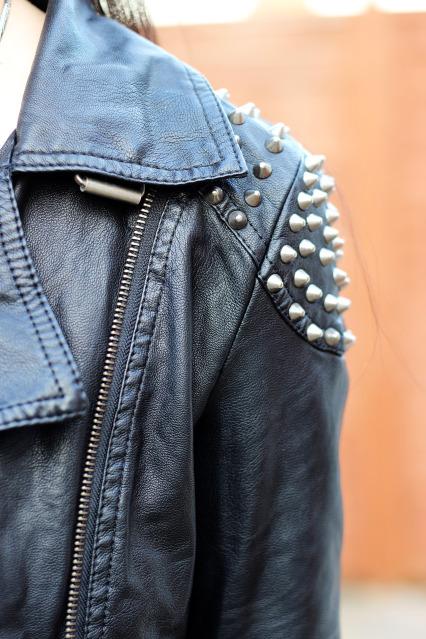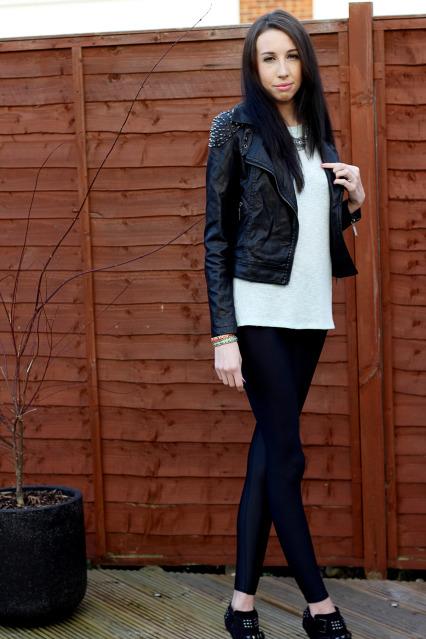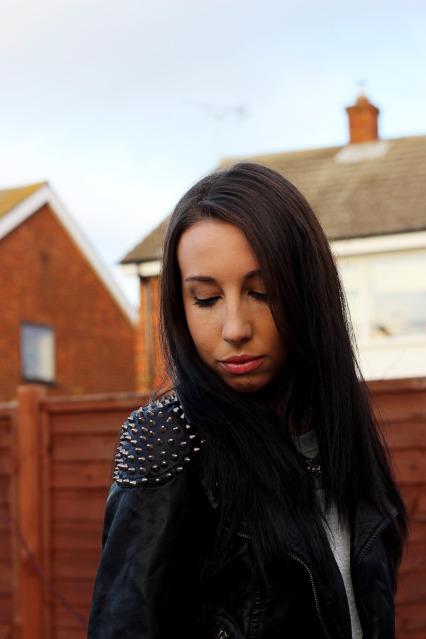 Studded Biker Jacket-

Glamorous

*

Jumper-Forever 21




Disco Pants-Omg Fashion