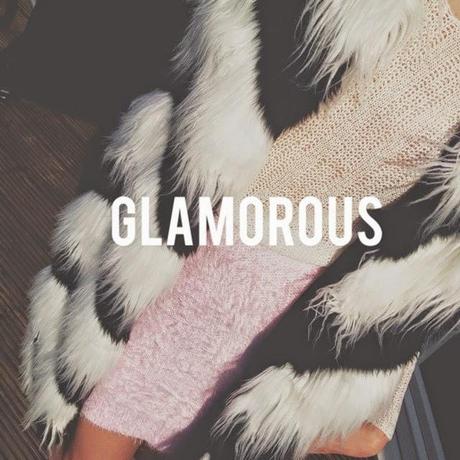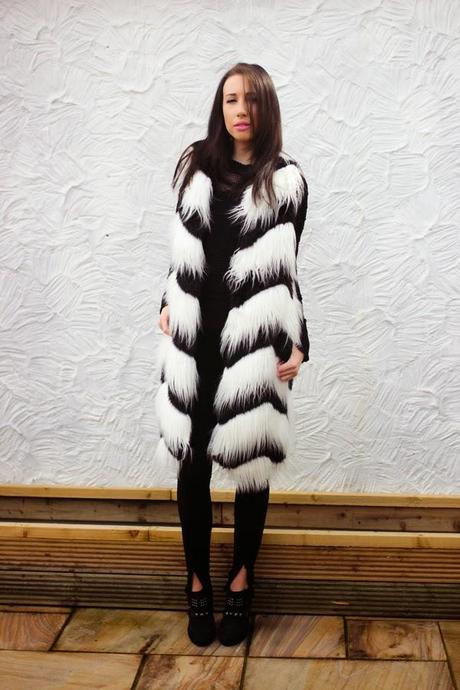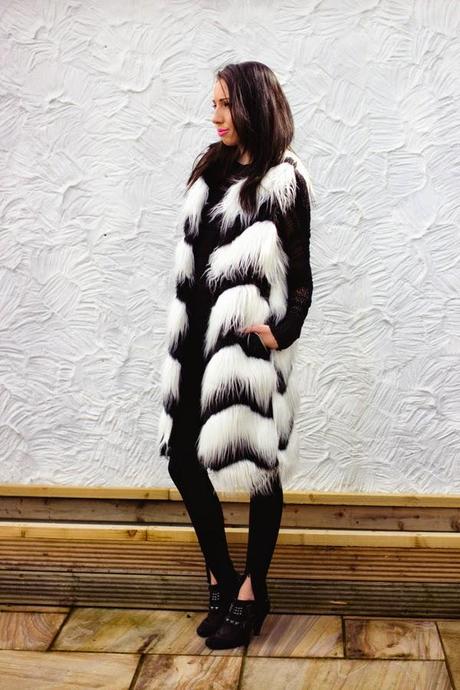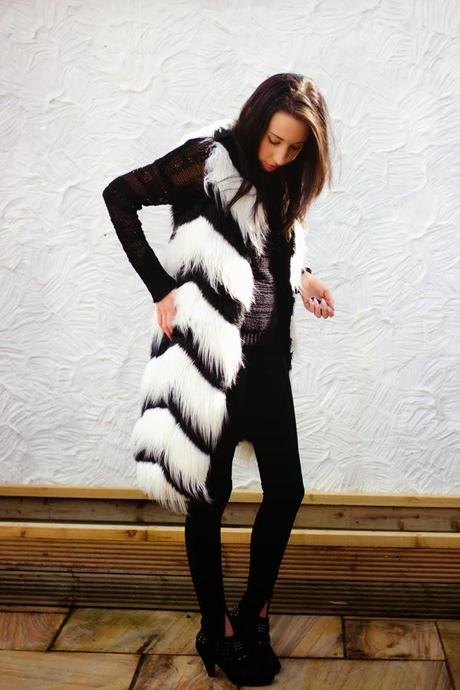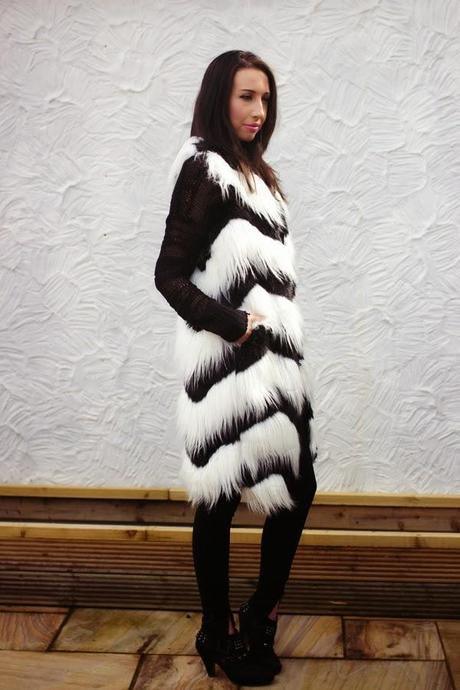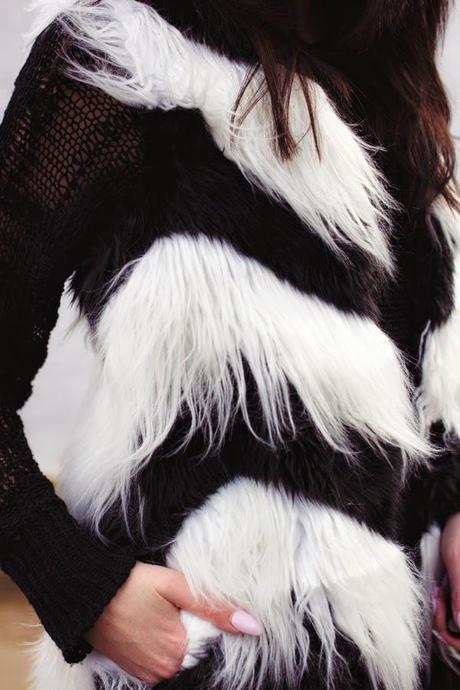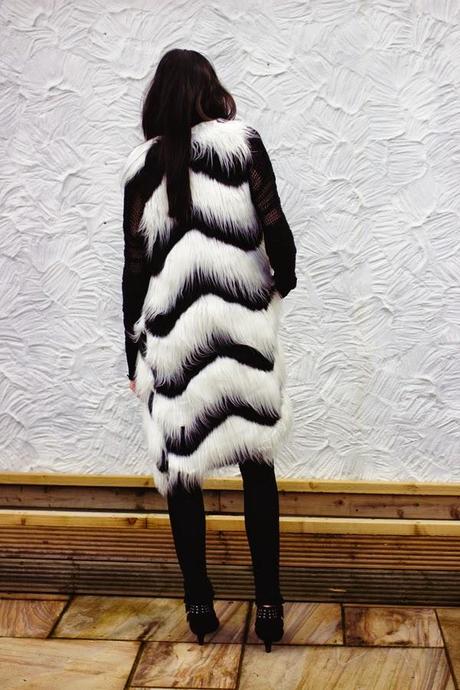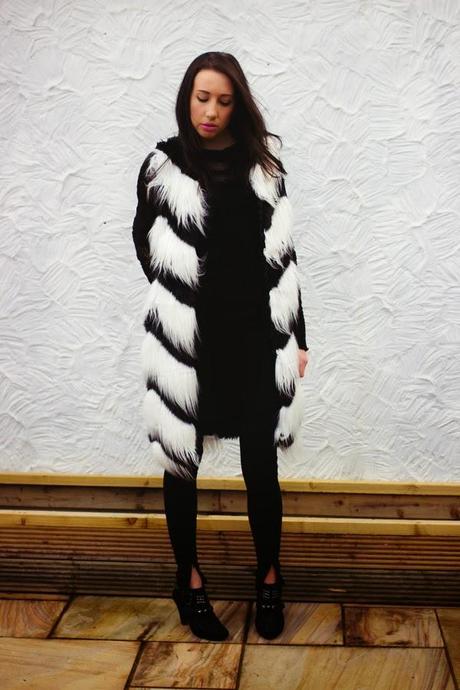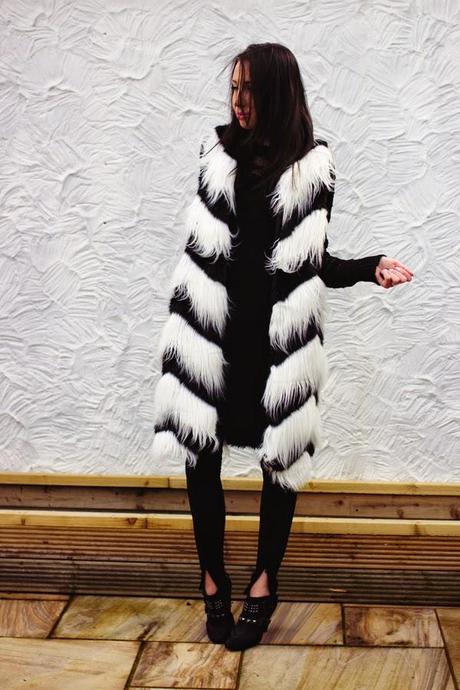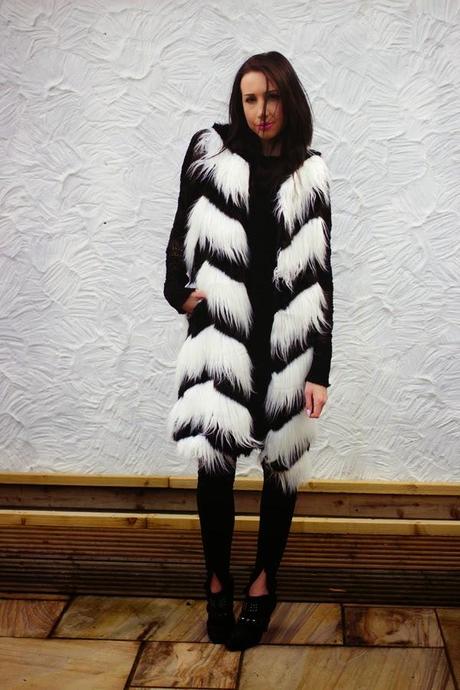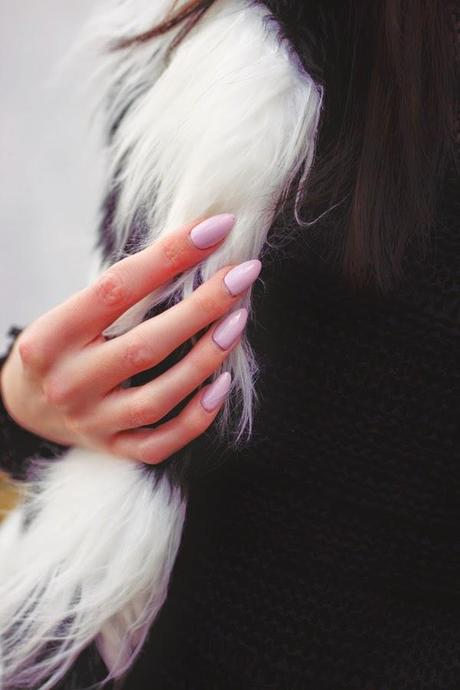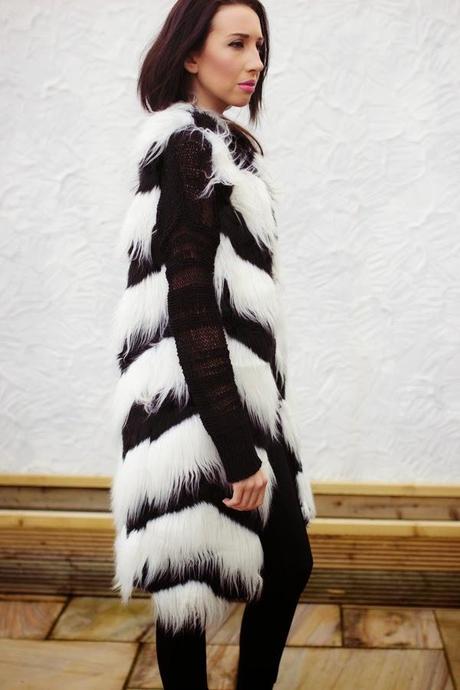 Faux Fur Gilet-Glamorous*//Jumper-George//Trousers-H&M//Boots-F&F
I don't know if you've noticed it but there's definitely a chill in the air, I've started digging out my winter jumpers & cosy Pjs, there's nothing I love more!
Faux fur is bang on trend for A/W 14 and I'm absolutely in love with this faux fur gilet from Glamorous, it has a monochrome look to it and it's so warm & cosy! Paired with a pair of black trousers from H&M & a black jumper from George at Asda, this is the perfect glammed up look for winter, you could also add some color to the look like I did below with the pink fluffy skirt from Missguided with a thin knit jumper from H&M.