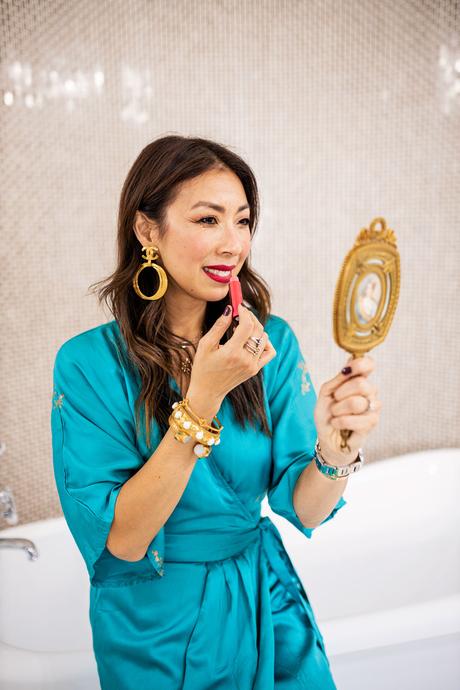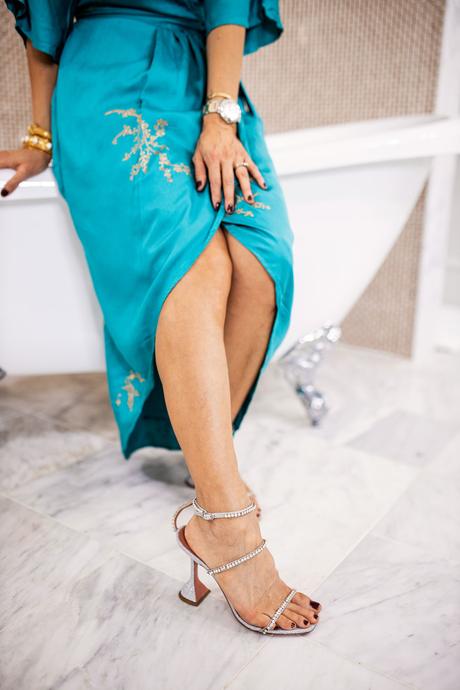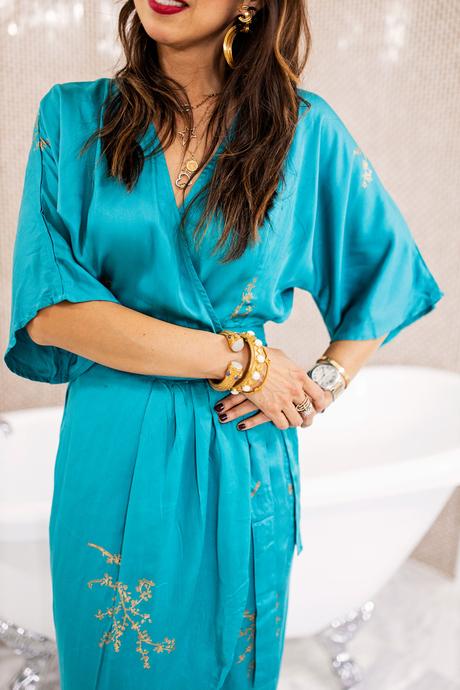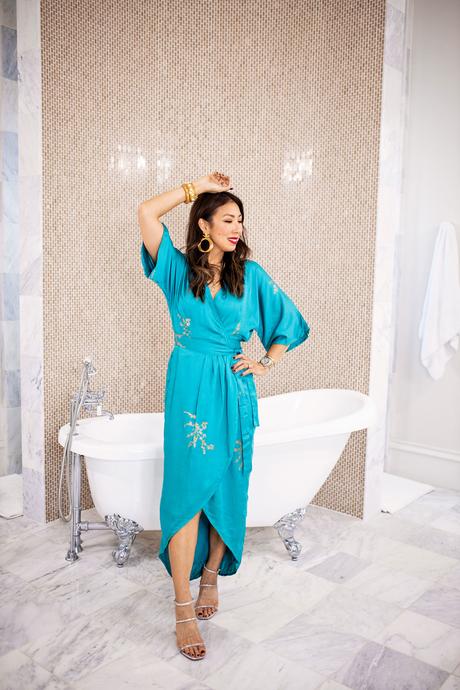 Hey Hey Fashionable Friends!! I'm so excited to kick off this series called Glam for Good which spotlights some of my favorite brands that are doing fabulous things for fashion and the world! This series has been in my mind forever, and now I'm getting it out into my corner the world wide web! This is a way for me to introduce some of my favorite sustainable and ethical brands to you in a more concentrated way. It gives me even greater pleasure to start with a local brand, Symbology Clothing.
// Photography by Angie Garcia //
Shall we start at the begining?! I was invited to the Grand Opening of Etico Shop which is a sustainable collective right here in Fort Worth on Magnolia! I wasn't able to attend the event (#MomLife takes precendence) but headed over to the shop after the Grand Opening to say hello to my friends from Luna Antigua.
While I was waiting for Sandie and shopping at the store, I met Marissa who is the founder of Symbology Clothing. Literally, we hit it off RIGHT AWAY!! Her motto is "making Fair Trade sexy", and my motto is "making sustainable style GLAM"!! She believes fashion can be used as a platform for positive social change! ME TOO! We knew that we had to be fashion friends! LOL! That day, I purchased this gorgeous wrap dress in emerald. We've actually become real life friends too!
You are what you wear... The clothing we wear tells other how we treat the rest of th world. - Marissa Heyl, founder of Symbology
It's SO flattering on all body shapes because it is a wrap dress. Bonus that it has has kimono sleeves (which hides any flabby arms) and looks beautiful. I LOVE that it can be dressed up or worn casually. In the above photos, I've accessorized with bold gold accessories to bring out the block print and sparkly heels. It would be super cute with booties and a hat for a boho vibe. I'm on the shorter side for this look, but it would fabulous with sneakers too! You could even wear it as a fancy robe for lounging around or open as a kimono over a tee and jeans! You know I love any piece that is versatile!
Yes, it's a beautiful dress, but what makes it so special? Let me tell you all of the fabulous reasons...
First, it's designed locally by Marissa. She studied human rights and anthropology in college and received a grant from UNT to study womens empowerment through fair trade which brought her to Ten Thousand Villages in India. There, she met Mina block stamping a tablecloth. She had an AHA moment of how that beautifully crafted fabric could be used for clothing, and that was how Symbology was born.
Second, Symbology Clothing combines artisanal fabrics with fashion-forward design to create a one-of-a-kind piece that connects women in a global community. This is not charity work. These women are empowered and paid fair wages to use their artistry to provide for their families. She, in turn, takes those beautiful fabrics and creates a wonderful piece of clothing.
Third, she offers all of these wonderful pieces in extended sizes. It takes more material and costs more to produce, but she keeps the price the same.
In case you couldn't tell, I'm a total fan of HER and her business. Marissa is totally a boss babe. Her designs have been featured in the Box of Style (you know, one of my faves), and she has even given a TED talk! She speaks at Sustainable Fashion Week with one coming up this March. I hope to attend one in the future!
AND... I am excited to share that I'm working on a Spring project with Symbology! I've shared some sneak peeks on social media! Here it is for those of you that don't use social... The first one I did was of an artisan block stamping the fabric. Notice the pattern! I CAN'T WAIT to share more!
HOW WOULD YOU WEAR THIS DRESS? What piece do you think we're designing for Spring?
Happy Thursday Y'all! I have some other exciting news to share with y'all too! I won the FGI (Fashion Group International) Dallas Rising Star award for Fashion Blogger the other night!! I really wasn't expecting to win but it was a fun surprise and so amazing to be recognized. Mr. S was joking with me because we couldn't find a babysitter for that night. He said I would probably win because he wasn't there! LOL! Well, I guess it happened! Luckily, my friend Natalie (you know her from #CHICatEVERYage) was a nominee so I could share that special moment with her! Honestly, that has been the best GIFT of blogging! I've made so many connections and FRIENDS that never would have happened without the blog. (You can see some pics from that night below.)
Also, I have some other fun projects coming up that I cannot wait to share with you soon! Have a fabulous weekend!
Thank you so much for stopping by and supporting SOS!
CHECK OUT MY INSTAGRAM SHOP HERE TO SHOP ALL OF MY INSTAGRAM LOOKS!

stay glam, do good