Weddings have become more personalized today than ever before. Instead of the cookie cutter white wedding affair, couples are coming together to create a day that truly represents the personalities of one another, whether it be a colorful dress, food trucks for dinner or reciting your nuptials with your toes in the sand. Not only is it fun for the couple, but it also makes it more fun for the guests!
So in light of showing off stunning personal style, we have created a Glam Your Gown Collection that celebrates every bride! However you choose to walk down the aisle, your jewelry will show everyone what makes you special! Here are our favorite top trends: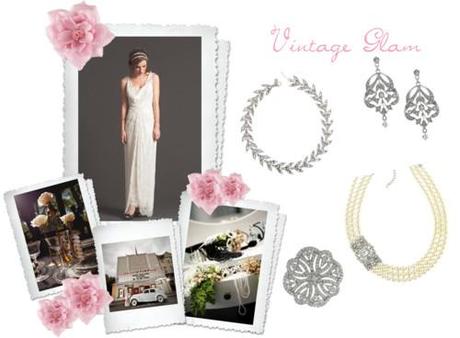 A Vintage Glam Bride is an old soul who swoons over antique lace and adores anything and everything from a past era. With Art Deco weddings in its highest popularity in recent years, this opulent aesthetic style will add an air of romance to any fancy affair.
Staff Favorite: Art Deco Crystal and Pearl Multi-strand Necklace: vintage and full of glamour this necklace will pair perfectly with any fabric, but will wow your guests against a soft ivory Chantilly lace.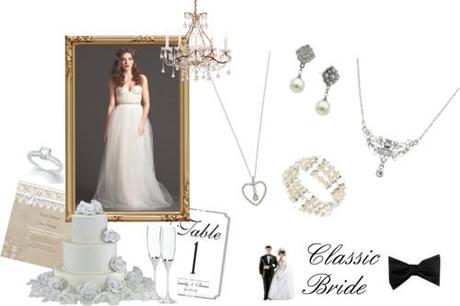 A Classic Beauty Bride is exactly that: classic and timeless. You will look back at your wedding photos years from now and your style will be just as coveted now as it was the day you married. Let your personal beauty shine with simple chic pieces.
Staff Favorite: Amore Teardrop Heart Necklace: This elegant necklace will add just the right of sparkle to your full skirt ballgown or fit and flare gown. Best part, this versatile necklace can be worn after your wedding to remind you of that special day.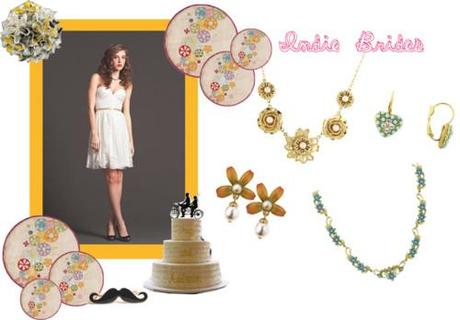 As an Indie Bride, you skip the beat of your drum and give your guests something a little more unexpected. This eclectic style has become a growing favorite among couples because there are no rules! Express yourself with colorful wedding dresses, destination wedding locations and paper flower bouquets.
Staff Favorite: Turquoise and Crystal Filigree Gold Short Necklace: This fun and feminine necklace adds a bohemian touch to your short ruffled chiffon dress or retro style wedding gown. It also doubles as your "something blue"
Order today and receive 25% off *your order from our handpicked bridal selections! Use Code: IDO
***offer valid 7/19/13- 7/22/13