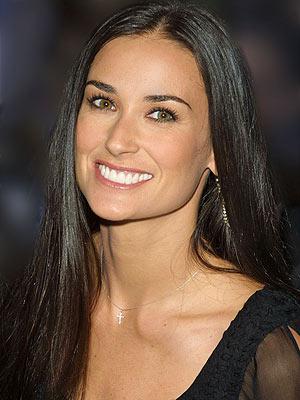 A couple of big announcements in the fashion world this week as two brands reveal the "faces" for their fall campaigns.
Demi Moore is Ann Taylor's latest celebrity to grace the brand's advertising, following Katie Holmes, who was featured in the Spring 2011 campaign.
"It is the quintessential American brand for modern working women, and is a company of women, for women," Demi says. "They really understand what women need today to be confident and successful."
And if there's anyone who is confident and successful, it's Demi. She wears her favorite looks from the fall collection in the ads, which were shot by famed fashion photog Patrick Demarchelier in New York City and will debut in September magazines.
"The new fall collection is chic, comfortable and beautiful from the inside out," she said, "and as versatile and diverse as the lives we lead."
Does she look gorge or what? I want that necklace featured in the ad already!
And over at Talbots, Julianne Moore returns to the classic All-American brand for the second time. She was the face of the Spring 2010 collection and now she's back for the Fall campaign shot by British fashion photographer David Sims.
The theme of the collection is "Hollywood Glamour" and the "sophisticated, elegant style of the women of the 1940's and 1950's." Julianne certainly looks the part in her chic suit and hat. The company chose her again because she embodies the "true essence" of Talbots …she's an actress, mom, author and "true modern woman." Not to mention that she's beautiful too- look at her silky, shiny hair!
Julianne's ads break in September and October magazines.