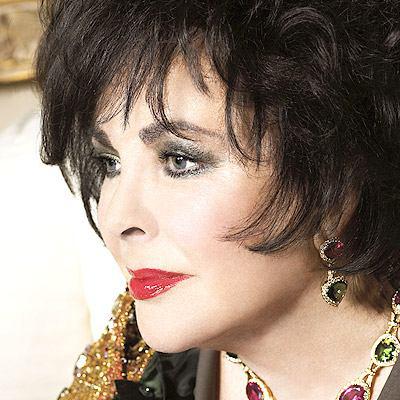 We lost one of the last great Hollywood legends today when Elizabeth Taylor died at the age of 79.
Of course, we all know about her beauty, her many films and her very busy love life, which often upstaged everything else. Looking through all the old footage today when we were putting Access Hollywood together, I was again reminded of what an amazing style star she was.
She made such an indelible mark on-screen creating one iconic style moment after another. She was the most beautiful bride in "Father of The Bride." She made a simple slip sizzle in both "BUtterfield 8" and "Cat on a Hot Tin Roof." As "Maggie The Cat," she looked seductive in the film's signature draped, low cut white dress, which showed off her famous assets. She worked a cowboy hat and boots like nobody's business in "Giant," and was there ever a more exotic Cleopatra?
I loved her style off screen even more. She was the very definition of glamour. Go Big or Go Home could have been her style motto. She was always decked out with big hair, big gowns, fur coats, fur stoles, feather boas and of course her world famous jewels. In 2001, she even joked about her massive ring, her "ice," at an Aids Benefit Concert with Elton John saying "We're going skating on it later."
There's a famous shot of her with Eddie Fisher in a revealing white gown. She wore a lot of white and she liked to be tan. She loved to show off her cleavage.
Her Richard Burton days were over-the-top extravagant glam. At one press conference, they are sitting next to each other and she is wearing the most chic fur hat. Of him she said, "Oh, I have so many memories, but they are mine."
In the '70s, she made turbans, big sunglasses and pantsuits look chic. In the '80s, she rocked big hair and big shoulder pads. At Michael Jackson's 30th Anniversary Celebration they showed up together both in sequins. Gotta love that.
Even photos of her at her 79th birthday party at her home show her all decked out and accessorized with her beloved jewelry… up until the end she was every inch the "Movie Star."