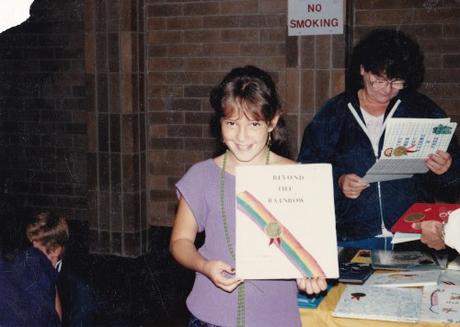 My parents specifically moved to the home I grew up in because it was walking distance to good public elementary, middle, and high schools. In fifth grade I changed schools because my country created a magnet program for public schools and I got into the Talented and Gifted (TAG) school. However, I had a great education in both public schools: great teachers, amazing opportunities, plenty of science, arts, and activities.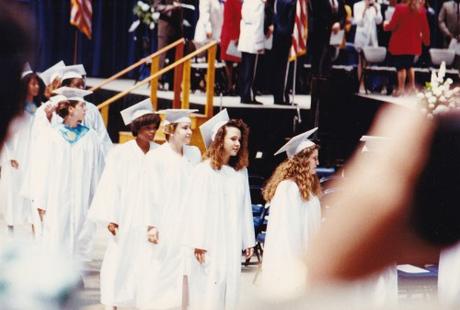 I continued with the public magnet school program through middle and high school. My public high school was across the county but it offered a humanities and international studies program where I studied Japanese, art history, and took AP and International Baccalaureate courses. My high school was in a lower income part of the county. Our football team and cheerleading squad wore mismatched uniforms because we couldn't afford new ones. Visiting teams would laugh at the condition of our fields, our rusty bleachers, our lack of lights. I remember once walking back to the school from a field, past the bus of a visiting team. Someone yelled from the bus, "Your parents don't love you enough to fix your school!" It wasn't that, our classmates' parents loved them so much they worked multiple jobs and then stayed up to help with our homework. They worked on little sleep, little food, and sometimes no heat to be sure their kids were dressed and fed and prepared for school. We as students protested when the county cut funding for buses to get kids home from after-school programs. It was a 40 minute drive to my high school; I was lucky to have a decade-old Toyota but not all kids did and it was the end of so many of our extracurricular groups and sports, affecting our college applications and chances for athletic scholarships. We went to the school board; this change was punishing the lower income kids. But the county didn't have the money to spend.
My grandfather was a public school teacher and administrator. My mother was a public school teacher who continued to substitute teach in the public school system after retirement. When we had Emerson, we chose to stay in the town we lived in because of the public schools. I was grateful to my public education for exposing me to so many different types of people - different races, cultures, economic levels, lifestyles. That alone was as valuable as fractions and contractions. While we are not against private school, we know that isn't an option for everyone. Rural communities, low-income neighborhoods not in metropolitan areas, reservations, and many other communities often don't have charter or private schools to provide school choice. There's no benefit to living in a bubble and I think that has never been so clear than right now. And thanks to people not wishing to see outside their bubbles, public education is at risk. Here's some organizations that help the neediest public schools and their students:
Over half the public school students in this country are from low-income families. Let that sink in for a second. 3 out of 4 public school teachers say that students regularly come to school hungry. 81% say it happens at least once a week. When kids are hungry, they can't focus, and they fall behind.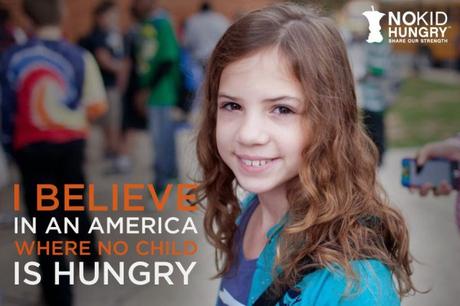 With free breakfast served in the classrooms of public schools, 73% of teachers see kids paying better attention in class, 53% see improved attendance, and 48% see fewer disciplinary problems. Every $10 donated to
No Kid Hungry
provides up to 100 meals for kids who are facing hunger.
Click here to learn more
;
click here to get involved or donate
.
Teachers on average spend $500 out of pocket every year on their classrooms and curriculum and 91% of teachers purchase school supplies for their students. Founded in 2000 by a high school teacher in the Bronx, DonorsChoose empowers public school teachers from across the country to request much-needed materials and experiences for their students. You can go through the site and fund any project that appeals to you, no amount is too small.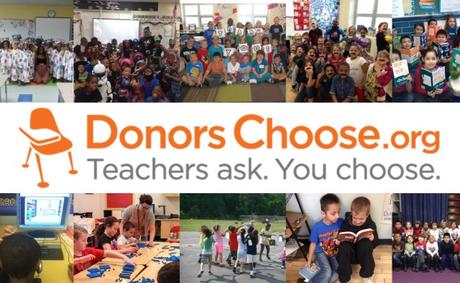 Click here to learn more. While it's tempting to support the school systems near you, consider searching for cities or states that you know may need it most. I donated to this one in Alaska that looked interesting.
The Kids In Need Foundation's mission is to ensure that every child is prepared to learn and succeed by providing free school supplies nationally to students most in need. For the 16 million kids who come from families struggling with extreme poverty, getting school supplies can make all the difference in the world to their future success. Last year, the Kids In Need Foundation helped 154,000 teachers and 4.8 million students in some of the most challenged communities across the country. In our 20 years, they have distributed nearly $800 million in supplies to kids who would otherwise go without.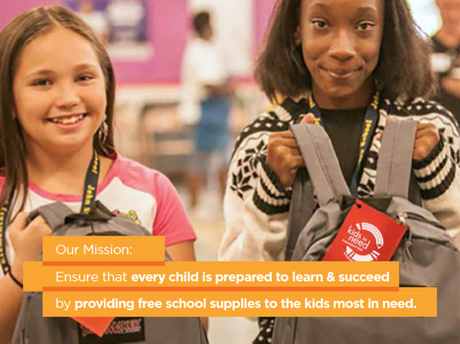 Kids in Need Foundation has several programs to assist children:
National Network of Resource Centers - Sponsored by Target, The Kids In Need Foundation partners with 40 locations across the country to help distribute much needed school supplies to kids who would otherwise go without. These organizations support challenged communities where 70% or more of the kids are on a federal nutrition program. With the generous support of our donors, sponsors, and national product partners, we supply them with the basic tools needed to learn and succeed in school.
Second Responder - The Kids In Need Foundation's Second Responder program is dedicated to providing school supplies to students affected by natural disasters. Unlike those providing the critical necessities of food, shelter, and medical aid after a disaster, second responders operate during the recovery period following the devastation. Second Responder works with local authorities, schools, and select sponsors to help kids return to normal routines.
School Ready Supplies - The School Ready Supplies program is dedicated to providing those in need of school supplies with the tools necessary to be successful in the classroom. Through sponsorship, they provide pre-assembled backpacks filled with essential school supplies or deliver bulk supplies to host backpack-building events.
Teacher Grants - Applications are accepted between July 15-Sept. 30 for teacher grants through Kids in Need Foundation. A.C. Moore works with Kids in Need Foundation to award $100 gift cards to 250 teachers for the purpose of funding project-based, hands-on lessons that incorporate arts & crafts into science, math, STEM/STEAM, social studies or language arts to enhance the learning experiences of their students.
Kids in Need Foundation accepts donations of cash, vehicles, assets, electronics, gift cards, and more. Click here to learn more.
A portion of the revenue this blog earns this month will be donated to each of these organizations. If you know of another reputable program that helps public school kids, do share in the comments!