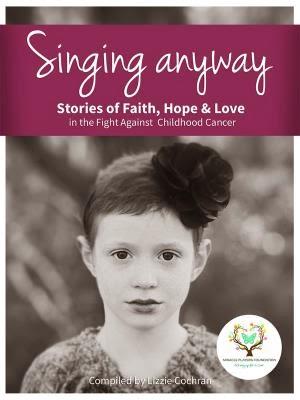 Singing Anyway
is a new book composed of true stories written by the families of children with pediatric cancer. This tome chronicles seven inspiring, and sometimes heartbreaking, true accounts of children fighting cancer with courage and optimism when it is least expected.
One hundred percent
of the author's proceeds will be donated to support pediatric cancer research.  
"The purpose of this book is simple," says author
Lizzie Cochran
, "to tell the stories of seven children who have fought or continue to fight cancer. Their stories are told through the words of those fighting with them – their friends and family members. These children have endured more in their years than most of us will in a lifetime.
They are heroes in the truest sense of the word. I wish that this book could do justice to their bravery, but I know it cannot. Neither can this book take away their pain or fight their battles for them. It cannot give back their childhoods. What it can do is tell their stories and, through their stories, play a role in preventing other children from having to endure the effects of cancer. Only by finding a cure will we be able to give these children the kind of childhood they desire and the kind of future they deserve."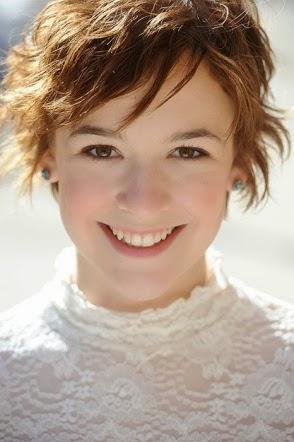 Lizzie Cochran
She goes on to say, "The only way we can begin to offer a normal childhood to children fighting cancer is to actively pursue the research of new approaches to the treatment of pediatric cancer. With more funding and wider awareness, we can create the real possibility of more effective and less toxic treatment protocols for children diagnosed with cancer. We can put more children into remission and, perhaps one day, even achieve that magic word: cure."
Singing Anyway is
available on Amazon
for $12.98 or FREE on Kindle until December 17. Cochran's
Christmas
wish is for those who download a free copy to please return the favor and leave a review to help boost the titles visibility on Amazon so that more people will become aware of her cause.  All proceeds from this book will be used to fund pediatric cancer research though
Miracle Players Foundation
, a non-profit organization dedicated to finding a cure for childhood cancer.