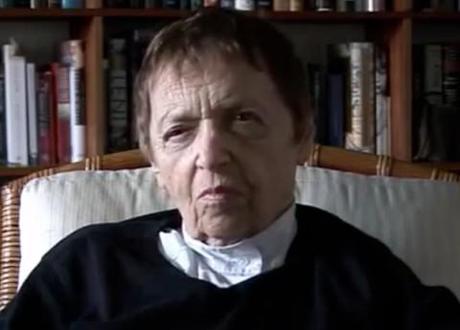 Gitta Sereny
The background
Veteran journalist Gitta Sereny has died in hospital at the age of 91 after a long illness. The Vienna-born writer attracted both controversy and praise for her in-depth profiles of Nazis and child killers.
"The aim of her writing was always a quest for the deepest understanding of the motivations of people who carried out horrific acts of violence," Sereny's long-time literary agent, Rachel Calder, told The Independent.
Sereny's books on Mary Bell, who killed two young boys when she was 11 years old, caused a tabloid frenzy, particularly after it emerged the writer had shared her publishing fee with her subject. The journalist was known for her in-depth approach, which involved hours of interviews with her subjects.
Fearless journalism must continue
Gitta Sereny stood out during her lifetime because she sought to understand rather than simply condemn 'evil' people, wrote Charlie Beckett on an LSE journalism blog. "We need journalism like Sereny's that forces us to look in detail at the people who transgress our social norms in the most disturbing ways," Beckett said. "They may be exceptional but we can learn both about what conditions those individuals as well as society as a whole. It may reaffirm our values as well as challenge them."
A controversial figure
"Her attempts to explain why such people committed monstrous acts led some to accuse her of being more sympathetic to the villains than to their victims," said a Telegraph obituary. According to The Telegraph, the controversy surrounding Sereny's work with Mary Bell was what ultimately damaged the writer's reputation: "What had hitherto been seen as the heroic pertinacity of a writer who had spent much of her life uncovering the facts about individuals associated with the Holocaust, began to be presented as mere ghoulishness and opportunism."
Calm in the face of criticism
"Gitta was frequently embattled, but rarely daunted," wrote Isabel Hilton in The Guardian, reporting that Sereny received fascist hate mail after her books on concentration camp commander Franz Stangle and Hitler's architect Albert Speer. Hilton also pointed out that Sereny was unrepentant over the Mary Bell controversy. "Bell, she said, was a different person as an adult, and her crimes could be explained by her appalling childhood."
Watch an interview with Gitta Sereny on the banality of evil.