GIST asks in every entitled participants from GIST Africa Region, GIST Asia Region, and GIST Middle East & Turkey Region to take part in its annual "GIST Tech-I" contest.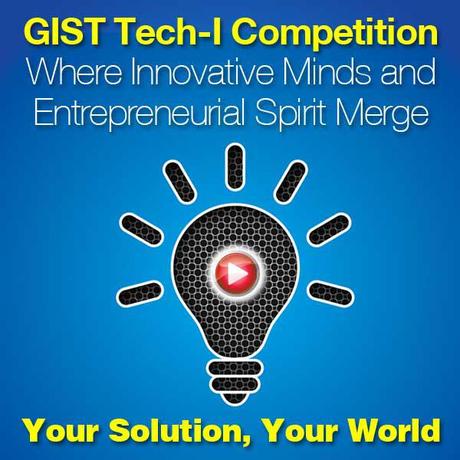 GIST Tech-I Competition 2012 Official Poster
This competition is configured to boost technology enterprisers to set up and/or develop a company in Africa, Asia, the Middle East and Turkey through:
Training and mentorship with flourishing entrepreneurs, angel investors, and venture capitalists;
Networking opportunities;
 U.S. visits for up to 5 companies to build direct link with potential investors and partners.
Submit a Go-To-Market Plan: Executive Summary & a 2-Minute Video Pitch
Mobilize your Networks for public voting.
Win fantastic cash prizes.
Apply Now.
Click here to enter by September 24, and check back in October 31st to vote on the top entries. (3)