So yeah, water towers don't get much press, do they? They stand tall and proud above our villages, towns and cities, "at a height sufficient to pressurize a water supply system for the distribution of potable water, and to provide emergency storage for fire protection" (thanks Wikipedia), and here at ground level we barely notice them. Well, all that is about to change, as Invisible Bordeaux guides you through some of the Gironde's finest water towers, and as you're about to find out, they're all fascinating for different reasons, starting with this one, which can be found in Le Porge.
What I find interesting about this 1950 water tower in Le Porge is its slender art deco style, complete with elegant lettering, and the fact it's bang in the town centre, right between the mairie and the church, making it just about the most prominent local landmark.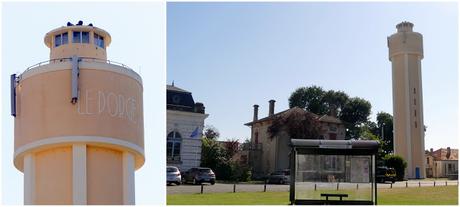 The most unusual thing about these two water towers in Saint-Médard-en-Jalles is how close they are to each other. They're both located just inside the tall perimeter fences of massive grounds belonging to ArianeGroup, although many locals still refer to the area as "la poudrerie" given its centuries-old history of producing gunpowder and explosives. These days the facility produces the fuel and gases used to launch space rockets and missiles. 



This water tower in the hamlet of Blagon (part of Lanton) promotes far more leisurely liquid pursuits, in the shape of its faded advertisement for "Rhum St Esprit". This brand of rhum was created by the Bordeaux wine trader André Teissèdre in 1867 and an article on durhum.com suggests the brand continued to be marketed until the 1990s.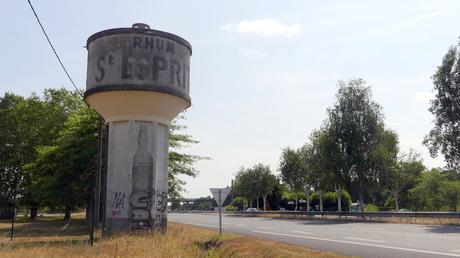 The distinguishing feature about this next water tower in Cours-les-Bains is that it has been built at the highest point in the Gironde département. Some time ago, with my occasional traveling partner Vincent Bart (blogger and social media star) we went on an impromptu road trip to Cours-les-Bains just to see what would happen at such dizzying heights (altitude: 167 metres!). Possibly because we didn't cope well with the lack of oxygen, nothing much happened at all, so we never got round to writing about the non-adventure… but I'm glad the water tower is getting a belated namecheck here.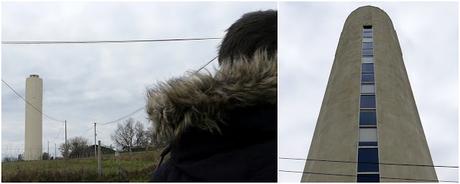 This 1970s water tower, in an area of Carcans known as Le Pouch, is possibly my favourite, just because of the slightly mad painting that was added when it was given a complete overhaul in 2010. The circular mural, which takes up the whole surface of the tower, was the work of one Francis Lecoq, a painter-decorator from central France. It's all very cheesy but also quite likeable. And if you want to see how things used to be, check out the picture here.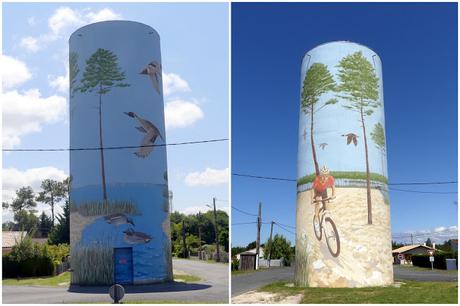 This is arguably a reservoir rather than a water tower (but at what point does one become the other?), but the incredible 1927 reinforced concrete structure in Talence known as the Réservoir de Lavardens deserves its 15 minutes of fame here. Despite its scale, little information about the place is available online, although one document I came across suggests the reservoir is no longer in use. (See page 90 here.)



I like this 1970s water tower in Le Haillan just because of its other-worldly, supersize-me scale. It's some thirty metres tall and looks straight out of a science fiction movie.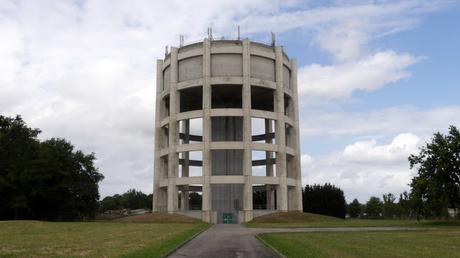 The Château d'eau de Montalon in Saint-André-de-Cubzac is of a similarly impressive scale, although it has more of an old-school feel with its small windows and openings. Above the ground-floor entrance, the name "Syndicat des eaux du cubzaguais fronsadais" appears in smart lettering.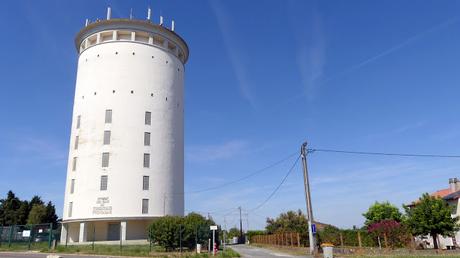 This spherical steel number in Ambarès-et-Lagrave is anything but old-school! The space-age tower can easily be spotted from the A10 motorway and is actually located within the grounds of the pharmaceutical company Sanofi.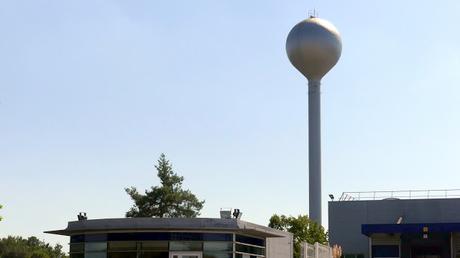 There's a similar retro-futuristic feel about this water tower in Lormont, which was erected around 1965. Apparently, an extensive reservoir can be found at the base of the tall tee which is holding up the golf ball-shaped tank. It has been known to look very different, such as the time the artist Olivier Crouzel projected pictures on to it, as pictured here and here. 



A much more conventional water tower can also be spotted in Lormont, in a densely-populated residential area. This one was built in 1952.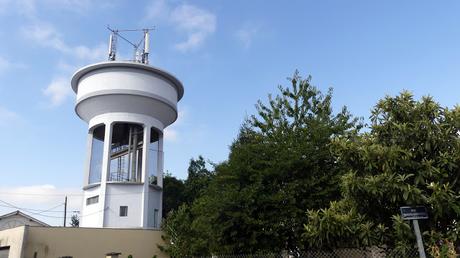 This water tower, which can be found in central Bordeaux on rue de la Croix-de-Seguey, looks like it should really be part of some medieval castle! It was in fact built in 1857 and is just one part of the enormous waterworks in the area, which also comprises the famous Paulin 13,000-cubic-metre underground reservoir, used to stock water that is piped in all the way from the north-western suburbs of the city.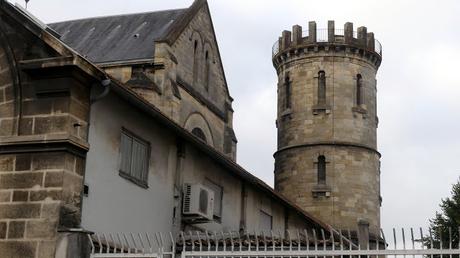 The shorter of these two water towers in Podensac was the first of influential architect Le Corbusier's projects to roll out in France, and the 1917 25-metre-tall circular steel-reinforced concrete tower, which ceased to operate in 1940, has already been featured on the blog. It is set to be renovated and may even open to the general public in the coming years. Meanwhile, the taller, more modern tower on the left is probably just getting on with its daily water-related chores!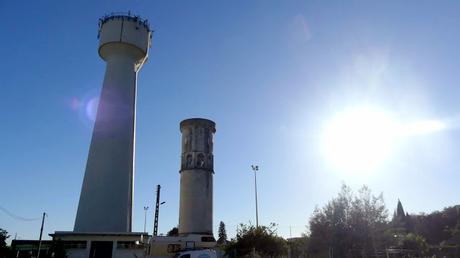 And we finish off looking over rows of vines towards Château Segonzac in Saint-Genès-de-Blaye, whose magnificent water tower wouldn't look out of place on the rooftops of New York, wouldn't you say?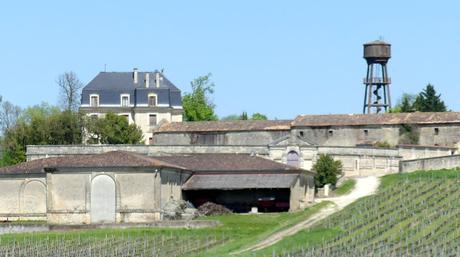 Of course, this is all barely forming a ripple in the surface of Gironde's water towers, and I'm sure many readers will be in touch with fine examples I have either forgotten about or never knew existed. Fortunately, there is a whole website dedicated to France's water towers (http://chateau.deau.free.fr) with a worryingly complete page about Gironde showing there are plenty more great water towers to be spotted in Barsac, Cestas, Cussac-Fort Médoc, Haux, Léognan, Libourne, Pauillac and Saint-Trojan, amongst others!  
> Ce dossier est également disponible en français !