This summer was a particular challenge for me. It was a return home to my Peace Corps site, the lovely rural village of Tameslouht, and a decided step away from the city life I've indulged in for a year. It's also a return to a web of family, of gossip, of tradition, and of compartmentalized existence that is almost impossible to describe to anyone who hasn't lived in a collectivist culture– where everything you do is a reflection of your family unit rather than you as an individual. This can be a bit stifling, especially as someone who has married into the community.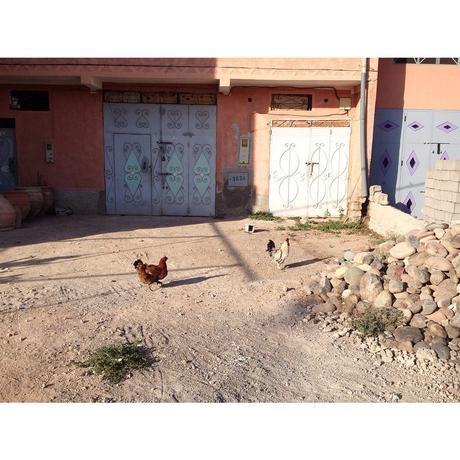 As an outsider, many rules don't apply to me, but as a female, many rules apply specifically to me. And it's a difficult dance to figure out where to bend and where to take a stand, especially when the rules go against my own personal beliefs and morals. It is my experience in Morocco exclusively that has, for better or for worse, "traumatized" me into feminism, as the writer Mona Eltahawy so brilliantly stated. When I opt to follow certain societal norms that I believe to be misogynistic and/or patriarchal at their core– am I being respectful, or am I being complicit in a larger societal force that is hurting Moroccan girls and women?
After a week of chasing my own tail and getting nowhere except exceptionally frustrated, I packed up my bags up my bags and relocated to another place from my past to run an Art and Leadership camp at Project Soar.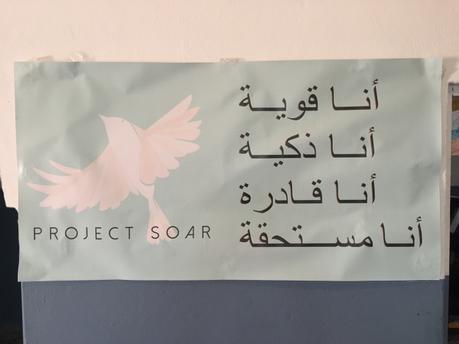 I worked with Project Soar during my last year in the Peace Corps. This non-profit is the brain child of Maryam Montague, an expat humanitarian who wanted to do something for the adolescent girls in the community where she lives. With an initial focus on arts and sports, Project Soar has blossomed into a multifaceted operation that provides the girls of Douar Ladaam, a village outside of Marrakech, with access to a range of educational opportunities.
I was asked to lead a week-long camp for Project Soar girls focusing on empowerment through leadership. One of the core principles of Project Soar is this idea of empowerment: a slippery buzzword that can mean a whole bunch of nothing if not approached carefully. In my plan for the camp, I used every trick in the book to promote autonomy and self-directed learning for the girls. I knew, in my heart, that I would still be coming up short, that the type of empowerment I was preaching would be the pretty kind that exists in pictures and books, but that doesn't often translate into reality. Enter in Bochra Laghssais.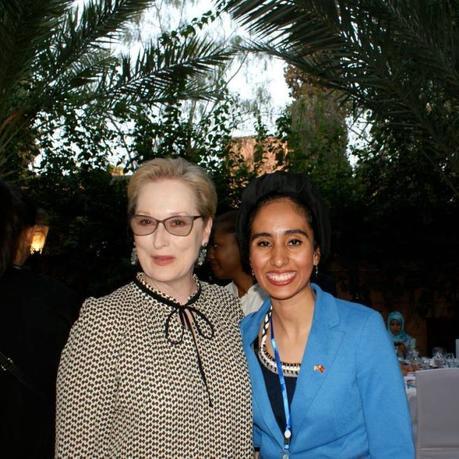 (She's the one casually hanging out with Meryl Streep)
Bochra co-lead the camp with me– and, in my opinion, made the experience a truly empowering one for the Project Soar girls. There is a strange (and, again, compartmentalizing) dynamic created when a group of rural Moroccan girls sit and listen to a bumbling blonde American (me) about leadership. I mean, it's cool, and they learn things, but there is also a disconnect. I don't share their lived experiences or their daily realities, even with my Peace Corps street cred. What I speak of is lovely, but slightly abstract, even when all of our activities are designed to be anchored in their lives. Bochra made the lessons of the camp a tangible reality because of who she is and where she comes from:
When Bochra was nine, her father left home, never to return. Suddenly, the community considered her mother, and consequently Bochra and her three siblings, valueless. Her mother was forced to rely on other family members to provide for them. The limitations of living in such a patriarchal society were felt acutely on a daily basis. Bochra's mother believed that if she had gone to school, learned to read and write and sought an education, she would not feel so disempowered and dependent upon others. From then on, her mother began instilling a message in her children that was different from the one the village had told them. Independence, not marriage, is where your value can be found, and education is the key to independence. When Bochra wasn't at public school she was at the Quranic school or the youth center, doing everything she could to make it to university.

At last she made it to university in Marrakech where a new set of challenges have presented themselves. She suddenly became more aware of the disadvantages that Arabic being her second language brings. She also faces prejudice from some of her peers at not being Arab. She faces sexual harassment daily on a larger scale than she ever imagined in her small town. She lives 10 hours from her family and only gets to see them twice a year. She rents one room that she shares with four other girls and has taken a job to help pay for her textbooks. University has put her goal of independence to the ultimate test. Though she misses her family, her language and her home, Bochra is determined to finish what she started and achieve her dreams.
With this example of lived leadership, I would say that the camp was an incredible success. The girls got to know Bochra and her story, all while thinking through the idea of leadership and how it applies to their daily lives.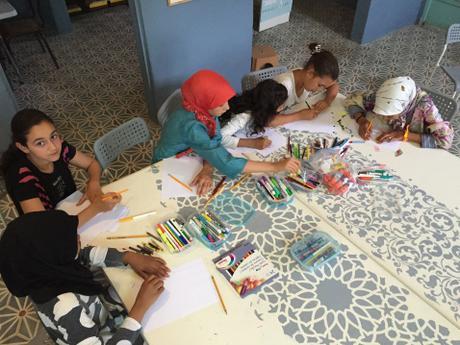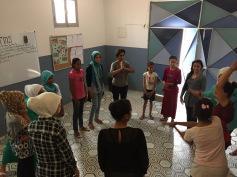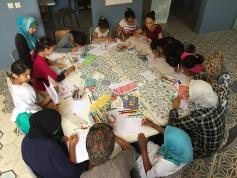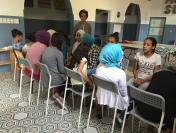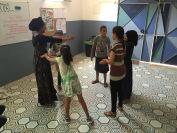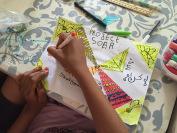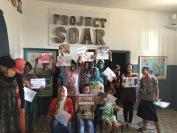 But this was a week-long camp. Even with rockstars like Bochra in the mix, how do you make a sustained impact on a community? Sometimes, you need a little a little love from above.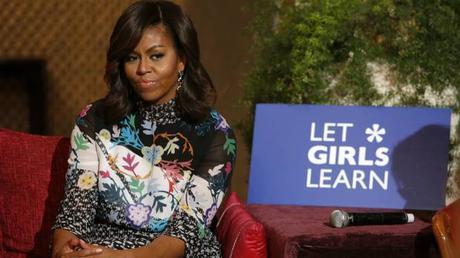 Michelle Obama decided to visit our corner of the world over the summer. It was part of her Let Girls Learn initiative:
Recognizing that adolescent girls face multiple challenges in pursuing an education, Let Girls Learn is employing a holistic approach to change the perception of the value of girls at the individual, community and institutional levels; foster an enabling environment for adolescent girls' education; and engage and equip girls to make life decisions and important contributions to society. Building on U.S. government expertise, Let Girls Learn elevates existing programs and invests in new efforts to expand educational opportunities for girls—including in areas of conflict and crisis. The initiative leverages public-private partnerships and challenges others to commit resources to improve the lives of adolescent girls worldwide. It also expands collaborations with experts and places particular emphasis on community-led solutions to help adolescent girls complete their education.
Ms. Obama actually met (!!) with Bochra, with Project Soar girls, and with many other members of and stakeholders in the Peace Corps Morocco community during her visit to Morocco. Let Girls Learn teamed up with Girl Rising to create a documentary about the incredible girls in both Morocco and Liberia who are actively working against community norms and advocating for themselves and other girls to be educated.
To make the experience even more incredible, this past week, all of the girls featured in the documentary were invited to the White House to view the film together.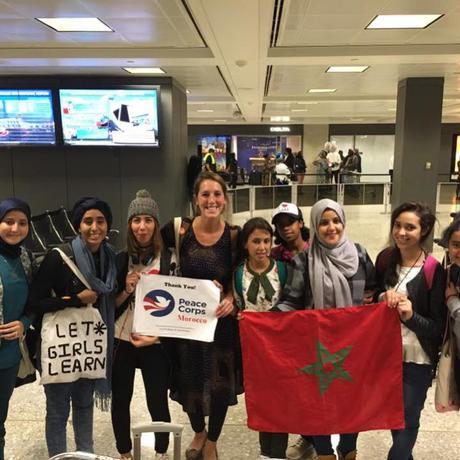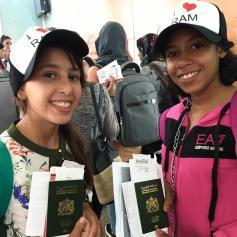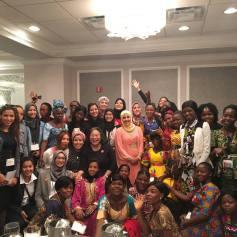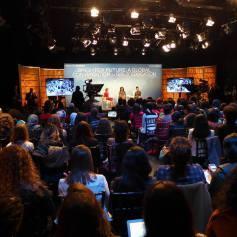 The question of women's rights and equality within society will not be solved by Michelle Obama, or by Meryl Streep, or by Project Soar. But they all are working tirelessly to address the issues from the bottom upwards in their own corners of the world. I am so proud to be a part of an organization that is actively working within the cultural parameters of Morocco to foster the development of strong, independent, educated, open-minded women. And perhaps that's really all there is for me– or any foreigner– to do.