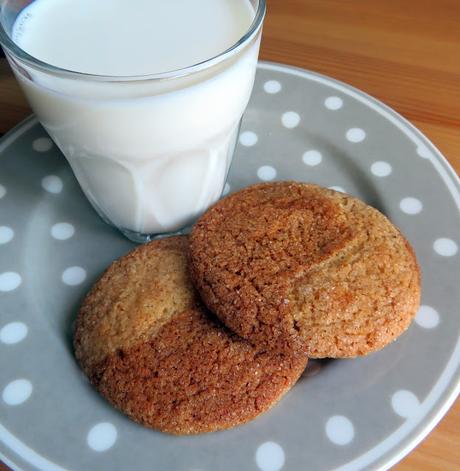 This recipe for Gingerdoodles I am sharing today comes for those same recipe cards which Carol sent to  me from the Blog Her Convention many moons ago.  It, too, comes from the people at Land O Lakes. 
Their description of the recipe says:  Classic snickerdoodle cookies & gingersnaps collide in this new favorite. How could I resist!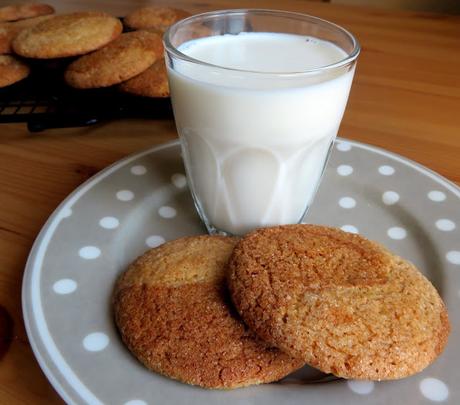 How could anyone really, when it comes right down to it. I love snickerdoodles.  I love gingersnaps/crinkles.  
The two together in one moreish biscuit/cookie? I'm in!  All in! I can't think of anyone who wouldn't be all in! If they aren't, they're not human. Just my thoughts on that matter!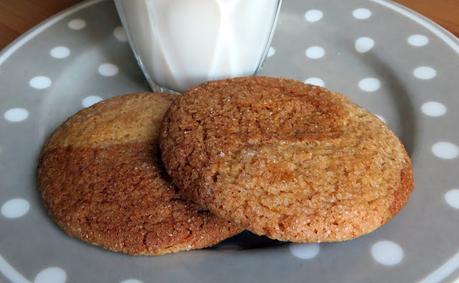 Snickerdoodles are a vanilla cinnamon sugar type of cookie. The dough is rolled into balls and they are rolled in a mix of cinnamon sugar prior to baking. 
Gingersnaps/Crinkles are a ginger cookie, made with molasses and warm baking spices. They are rolled into balls and rolled in a mix of plain sugar prior to baking.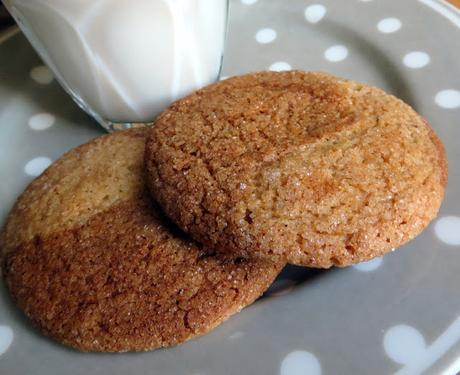 You will be making the snickerdoodle dough first.  Easy peasy. Just drop everything into a bowl and beat it together. 
The ginger dough is made by using half of the snickerdoodle dough. I actually weighed the whole batch of snickerdoodle dough first and then cut it in half, putting half of the weight into another bowl. To me that was what was easiest and I felt much more precise.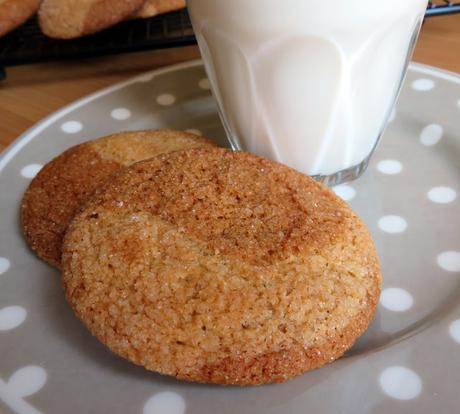 Once you have done that you mix some molasses and baking spices into half of the dough. You will also need to add a bit more flour so that the dough is not too sticky or loose. Because molasses is a liquid ingredient this is necessary.
If you are here in the UK, it can be very difficult to get molasses. I have always found that a suitable substitute is to mix together half golden syrup and half dark treacle. This works well.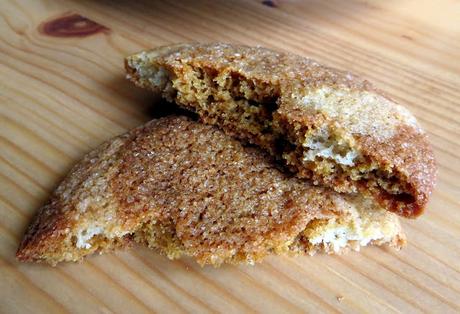 Dark treacle on its own has far too strong a flavor.  Funny story. I know how you like them. Or at least I hope that you do! (Don't burst my bubble!) 
When I first moved here to Chester from Canada back in the year 2000, I was somewhat of an oddity. People were very curious about Canada, the wild West, the colonies. My accent was unsual as were my ways.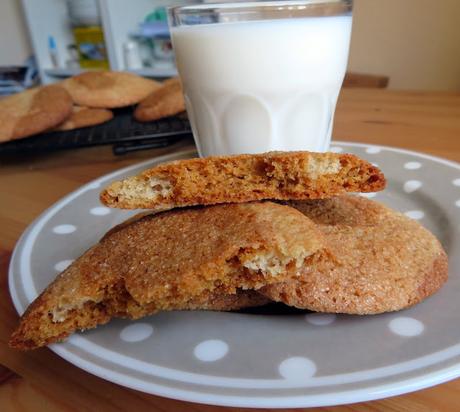 I had not lived here long when I was asked by the Relief Society of my church Ward would I do a presentation for the ladies on all things Canadian.  It would be a great way for me to get to know them and them to get to know me! 
I was very much still finding my way around ingredients here in the UK. I decided to make my Canadian MIL's gingersnaps for them. You didn't get much more Canadian than that!  Or Eastern Canadian for that matter.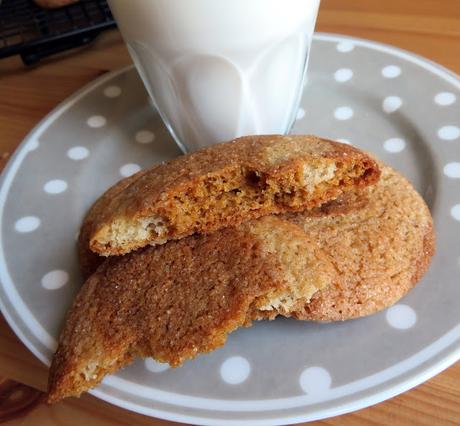 They were always deliciously crisp and moreish.  I spent all day making them, and I used what is called dark treacle over here in the UK. I thought it was the same thing as molasses. I couldn't have been more wrong! 
I dutifully mixed everything up and baked them, only to discover they were inedible.  Dark Treacle is so strong in flavor and just like eating smoke to my tastebuds. Thank goodness I had also made Nanaimo bars and a few other bits which helped to soften the blow of inedible cookies!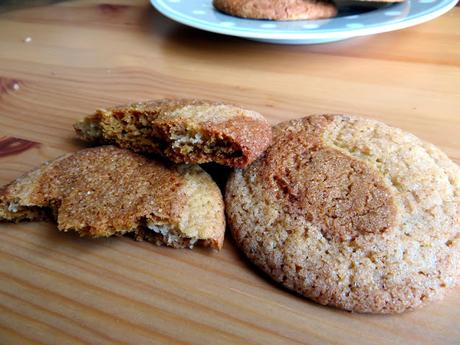 And because I hadn't actually had time to try one myself during the day, I hadn't tasted them before I served them. I was just taking for granted  that they were going to be as delicious as they had always been. 😂😂 
There was a young sister in our Ward who was a bit simple minded and the look of disgust on her face when she bit into one was priceless. You know people like that are always very honest in their delivery of things and opinions.  
"These are awful!" She said. "I don't like them!"  Lesson learnt!  And then of course I despaired. How was I ever going to live without Molasses!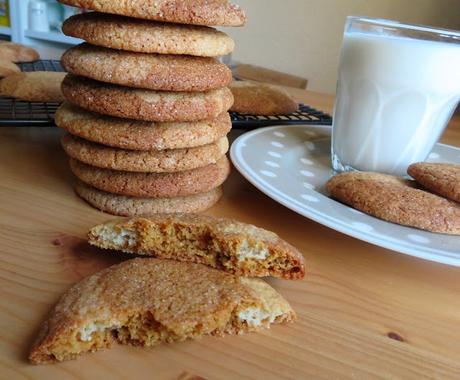 I come from a place where there is a Molasses jug on every dinner table. We have it for breakfast, lunch and supper and everything inbetween! Its enjoyed on our pancakes, our biscuits, our breads and in many of our foods! 
Thank goodness I was able to find some (however over inflated price wise) at an American supply shop eventually. I also discovered that if you mixed treacle and golden syrup you came up with a very edible substitute!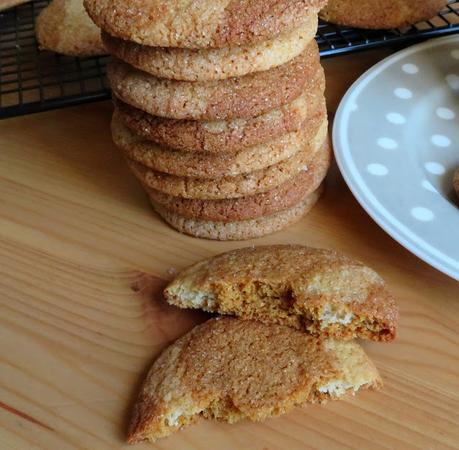 Anyways, back to the Gingerdoodles.  The only fiddly part about making these is twisting the two doughs together.  Just do the best you can, roll them into balls and then drop the balls into the sugar.
Onto the baking sheets, and Bob's your Uncle!  Voila.  Delicious cookies that are a beautiful mix of two fabulous flavours!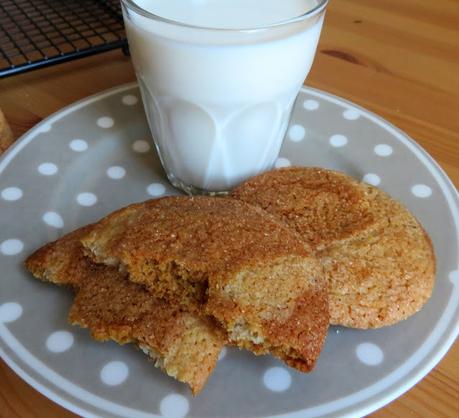 They smell amazing when they are baking.  Like Christmas actually.  All spicy.  Gingery, cinnamony, sweet and buttery.
These would actually be excellent on the Christmas Cookie trays, as gifts for neighbours and friends.  They would also be great to bring to a cookie exchange. Maybe not this year because of Covid, but in the future.  I am really hoping that this virus won't be keeping us down for much longer! We need to just hang in there!
Gingerdoodles
Print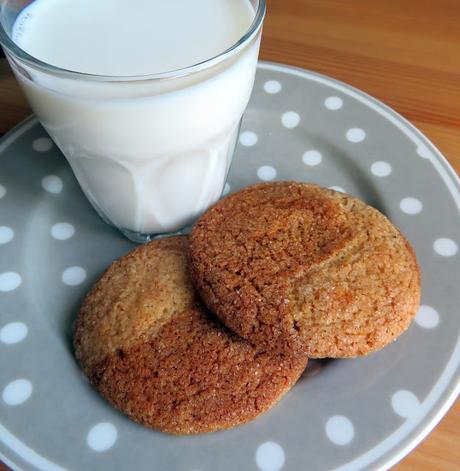 Yield:
4 dozen
Author:
Marie Rayner
prep time: 10 Min
cook time: 10 Min
inactive time: 5 Min
total time: 25 Min
This delicious cookie combines the classic Snickerdoodle with Ginger Crinkles into a fabulously moreish teatime delight!
Ingredients
Cinnamon Dough:
1 1/2 cups (250g) sugar
1 cup (120g) butter, softened
2 large free range eggs
2 3/4 cup (385g) all purpose flour
2 tsp cream of tartar
1 1/2 tsp ground cinnamon
1 tsp baking soda
1 tsp vanilla
1/4 tsp salt
Ginger Dough
3 TBS mild molasses (can use half golden syrup and half dark treacle in the UK)
1/4 cup (35g) all purpose flour
1/2 tsp ground ginger
1/2 tsp ground cloves
You will also need:
1/3 cup (65g) of granulated sugar
Instructions
Preheat the oven to 200*C/400*F/ gas mark 6. Line several baking sheets with baking parchment.
Combine all of the ingredients for the cinnamon dough in a bowl. Beat at low speed with an electric mixer, scraping the bowl frequently, until everything is well mixed. 
Divide the dough, placing half into another bowl.  To that half, beat in the molasses, flour and spices for the ginger dough, until well combined.
Put the granulatd sugar into a bowl.
Twist 3/4 inch pieces of each of the doughs together, and roll into a ball. Roll into the sugar and then place spaced 3 inches apart on the baking sheets.
Bake in the preheated oven for 8 to 10 minutes.
Let cool on the baking sheet for five minutes before scooping off to a wire rack to cool.  Repeat until all the dough is used up.  Any leftover of any one dough can be shaped and baked as above. Store in an airtight container.
Did you make this recipe?
Tag @marierayner5530 on instagram and hashtag it #EnglishKitchenCreated using
The Recipes Generator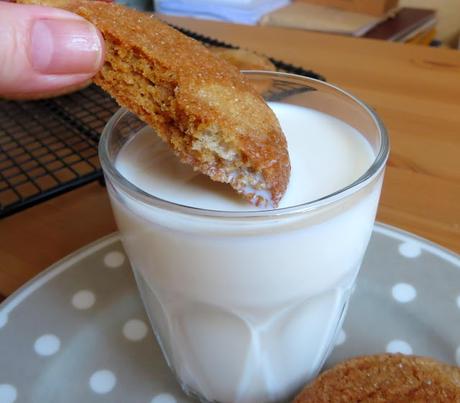 I'm a cookie dunker. Are you? I love to enjoy my cookies with a glass of cold milk more than I do with any other beverage.  And I love do dunk them. Must be the child in me! 
This content (written and photography) is the sole property of The English Kitchen. Any reposting or misuse is not permitted. If you are reading this elsewhere, please know that it is stolen content and you may report it to me at: mariealicejoan at aol dot com Thanks so much for visiting. Do come again!