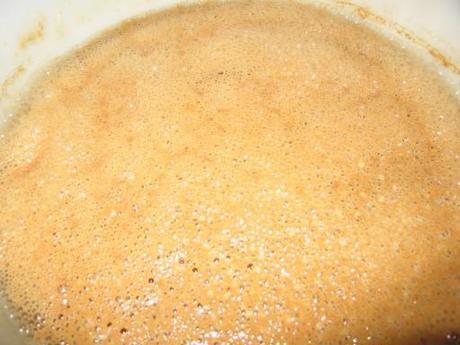 Liquid gold - well almost.
'It's life Jim but not as we know it.' You may find it hard to believe that this bubbling broth I've been tending for the past few weeks is a plant. It's even harder to explain this to a nine year old. That's because it resembles a sample you might find in a doctors surgery but don't let that put you off.
So what qualifies this to be a plant ? Well the 'plant bit' as I see it is 'marketing'. A quick scan of wikipedia will tell you it's actually 'a composite organism consisting of a fungus'. The simple answer is that it is yeast and the good news is it can be fed on a mixture of ginger, sugar and water to provide an endless supply of ginger beer. I've already made a thirst quenchingly good batch but I plan to tweak this a little now that I'm a self professed expert, after all I've been brewing for all of two weeks.
Given the rewards for taking care of the ginger beer plant I imagine it will last longer than some of the other plants in the house. Recipe to follow.
© Daniel Carruthers