Nestled in a small town in southwestern France, Pyrenex Men's clothing takes its name from the Pyrénées — the snow-capped mountain range that stretches along the Spanish-French border. Founded in 1859, the company was primarily a raw-feather business until 1960, when it branched out into manufacturing down bedding, sleeping bags and clothing.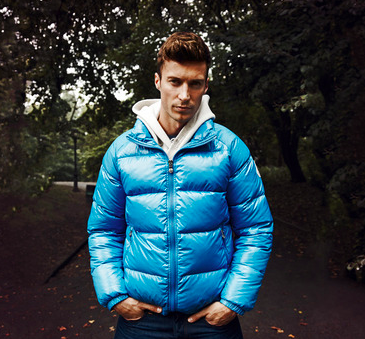 These days Pyrenex is widely known for its luxurious designer outerwear, including lightweight down coats and performance-oriented snow jackets. Pyrenex Premium, a series launched by Pyrenex creative director Alexis Mabille in 2010, brings a couture sensibility to the company's collection of classic puffers and parkas by involving high-end designers such as Alexandre Vauthier. Wear one of Vauthier's sleek, futuristic varsity jacket-style coats or golden vests during your next outdoorsy expedition, and turn the mountain trail into your catwalk.
Click here to browse the full collection now.
Some items include:
            Pyrenex New Mythic Oxford Jacket: Regular: $325 / Sale: $112 – Buy Now

 Pyrenex New Mythic Oxford Vest: Regular: $255 / Sale: $95 - Buy Now

Comments
comments