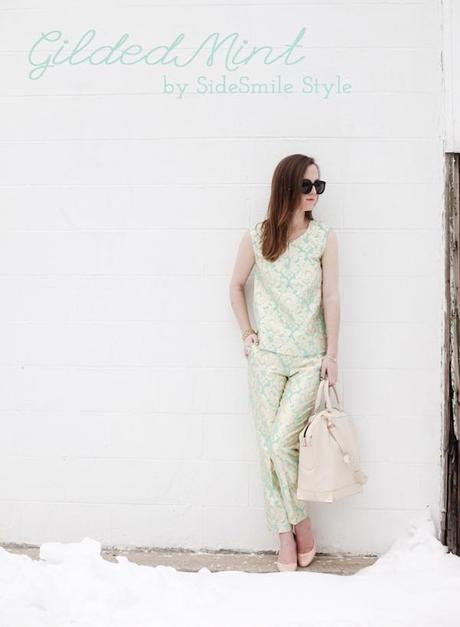 J.CREW gilded brocade top and pants

 | 

J.CREW patent wedges

 | 

LULU FROST crystal earrings

 | 

 c/o 

POSHLOCKET arrow bangle

 | 

ALEXANDER WANG cream & rosegold emile tote

 | c/o 

RED APPLE LIPSTICK petal pusher
As soon as I saw this outfit at J.Crew I knew that I needed it for my trip to New York. If you can't wear a gilded mint brocade outfit during fashion week then I don't know when you can. Yes, I am aware that I vaguely resemble one of the Von Trapp children...or an ottoman, but all I have to say is SIDESMILE (ie. sorry i'm not sorry // ie. yolo for the fashion set). Fortunately, my fellow IFBCON attendees approved of my look and that was good enough me. At the end of the day, Fashion Week is really no different that a Star Wars convention. You get to dress up in crazy outfits, and hang out with kindred spirits who wouldn't dream of making fun of you for doing so. Le sigh, I cannot wait for September!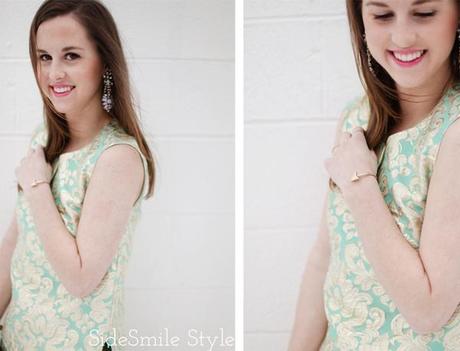 *photography by Catherine Rhodes