Nick Cave and The Bad Seeds, Nottingham, 28th September 2017
There was a frisson of excitement all the way around the arena on Thursday night as a growing crowd awaited the arrival of Nick Cave and The Bad Seeds. In time, they swept onto the stage and took up their places, Cave himself sitting centrally and taking a good long look at his keen audience.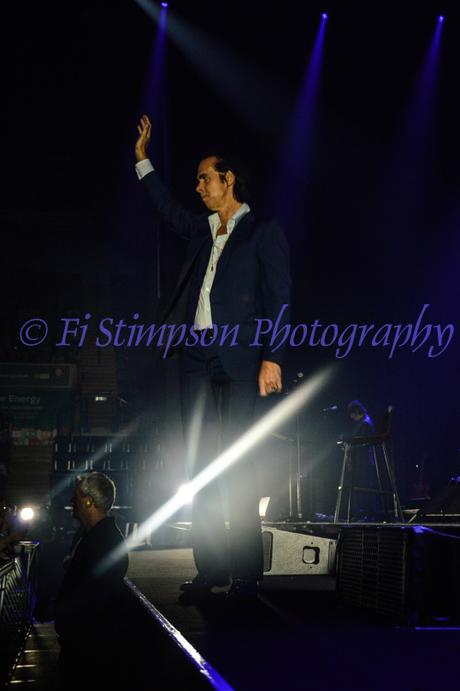 With deliberate movements that matched the creeping brilliance of his lyrics, he shifted gracefully closer and closer to the edge of his seat (and the stage) throughout "Anthrocene" and "Jesus Alone".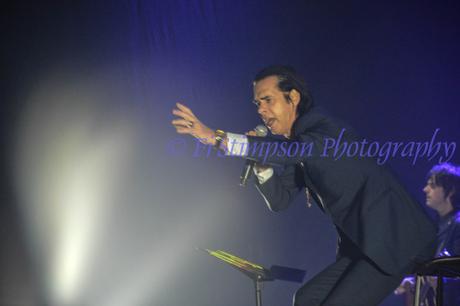 All of a sudden, he became a Messianic figure, poised gently over those of us next to the barrier. He was so close that I swear I could smell his aftershave and see the stitching on his very cool shoes.
As a songwriter and especially as a vocalist, Nick Cave intuitively understands and appreciates the power of overstatement. The whole set was brimming over with Cave's dark sense of adventure – there's no shortage of macabre humor in his songs. At certain points, he appears wracked by doom and dark-suited he strides around the stage bellowing his deep falsetto tones into the microphone.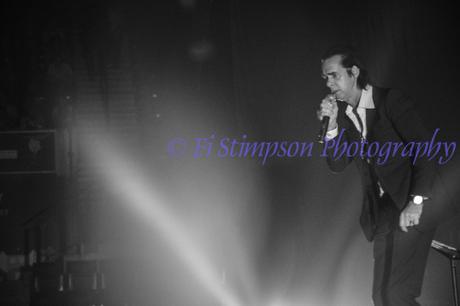 Tupelo shuffles out with the neck hair raising results you'd expect. The Ship Song followed by Into My Arms are almost unbearable in their evocation of emotion. The Weeping Song is punctuated by orchestrated clapping, conducted by Cave himself.
It would be negligent, if not outright criminal, not to mention the Bad Seeds… what a well oiled and incredibly skilled band… in the art of subtlety, mood and sentiment. Coupled with Cave's larger than life mutation of darkening folk blues and raw punk energy, it's no wonder their sincere and reverent followers gravitate towards them like moths to a flame.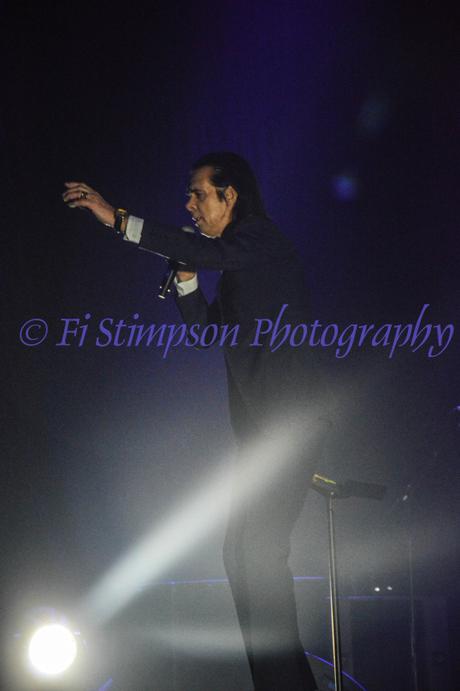 I cannot think of anything being in a position to rival a Nick Cave and The Bad Seeds show. It is the most generous and wondrous of gifts.
Advertisements