The Portland Arms is the size of the average person's sitting room and to see such bombastic rock n' roll this close up and personal is a rare opportunity indeed. It's like watching these people in their rehearsal rooms. Literally three feet between us and the players. This is exactly how one should experience a rock band. In this scenario, the musicians cannot hide behind big PA production and sound systems, and the calibre of their ability and skill is raw and naked. I can quite honestly say that this is my favorite venue of 2016.
Massive Wagons are a band we'd never encountered before. They smashed their way onto the stage and went on to prove themselves as being for real. Lead singer Baz reminds us of a supercharged King Ecbert from Vikings. Deftly wielding his mike stand like some kind of war weapon, it's a miracle he didn't take out the guitarist to his left, such was the confinement of area on stage. We would like to hear their album and know their tunes so that next time we encounter these boys there is more familiarity.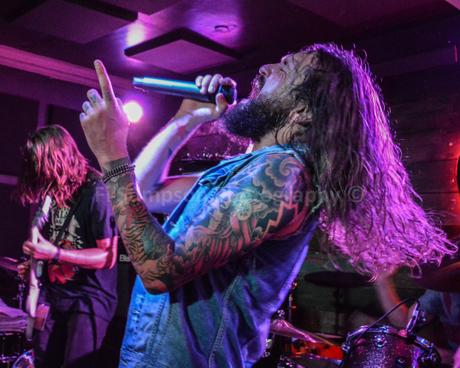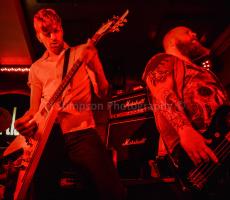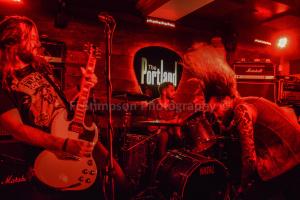 When Ryan Hamilton and The Traitors took to the stage, we both did a double take; the bass player looks like Kurt Cobain, the keyboard player like a young Axl Rose and Ryan himself was more Dylan than Bob. However, that's where comparisons ended. We were presented with a distinctly American sounding set of very mature material, extremely polished and clearly well gigged. Mr Hamilton had an incredible rapport with the audience, with jocular references to quaint English swearwords in-between swigs from a full bottle of Merlot. Again, we'd like to hear their recordings.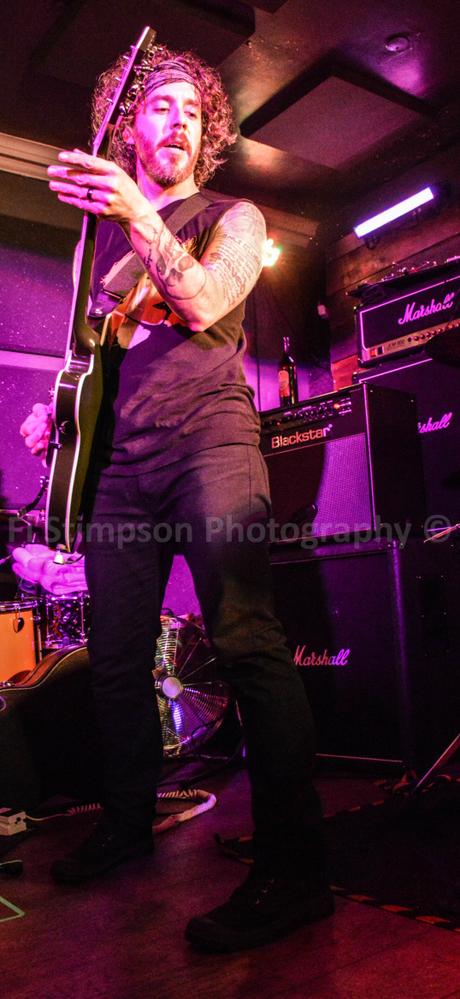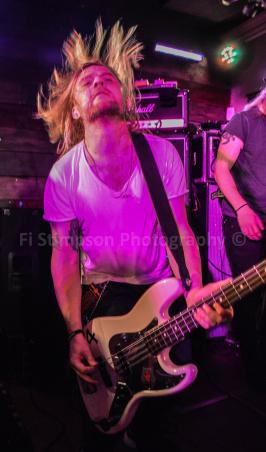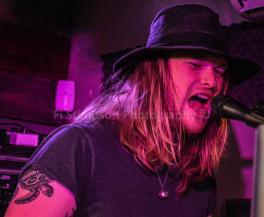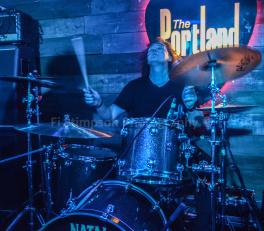 Ginger Wildheart is an enigma. With a veritable plethora of projects, albums and line-ups over the past 26 years, this man is armed to the fucking teeth with great songs. At a guess, there are in excess of 400 numbers to choose from. We were treated to a delectable set cherry picked from Silver Ginger 5, Ginger's solo work and, of course, The Wildhearts. It makes you wonder how this guy chooses his tunes, and the joy of it is that you never know what you're going to get. Ginger is no stranger to the art of mixing it up.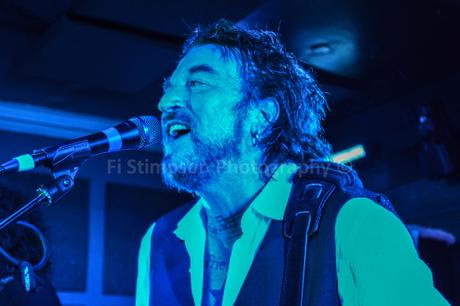 The venue was hotter than the black hole of Calcutta, and it looked like it had been raining sweat across the stage. At times, the band looked grimly focused, but not entirely comfortable with the heat.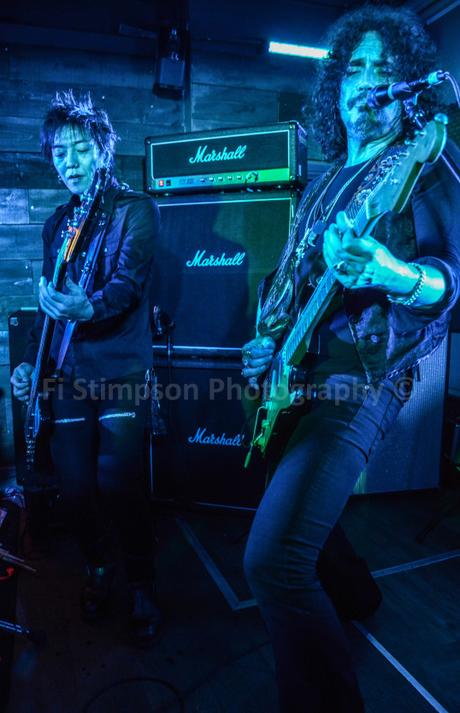 Highlights of the set for me were "This is Only a Problem", "Top of the World" and the warming inclusion of "Geordie in Wonderland".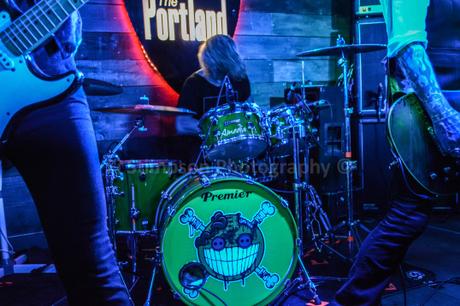 The band seemed eager to get off stage and cool down after such a heroic performance. Ginger vanished into thin air, but the last we saw of his band were the three of them heading in the direction of the kebab shop across the road in search of Kofta. A genial, intimate night.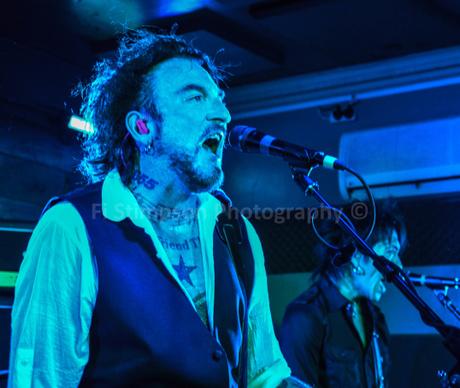 Words by Richard Mackman
Photos by Fi Stimpson