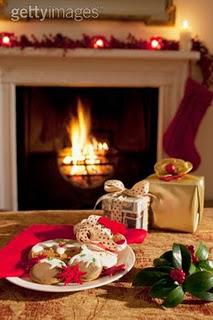 If you're reading this blog, odds are you are an expat, know an expat, will become or are interested in becoming an expat, living in, have lived in or planning a visit to a foreign country. This means that learning the local language is of great importance to you or your loved one.
So this Christmas, you may want to give the gift of language. Or at least add it to your own Christmas wish list.
The Language Hacking Guide by Benny Lewis makes a great gift for anyone embarking on learning a new language. Known as 'Benny the Irish polyglot,' Lewis promises that this guide will help you learn any language in as little as three months. A rather ambitious goal and a lofty promise that Benny has used himself as a ginuea pig to prove; learning over 11 different languages as a result.
Benny's impressive promo video shows the hacker telling his story and explaining his methods almost accentlessly in the 8 languages he has obtained fluency in.
With such philosophies as "[speaking] the language from day one," The Language Hacking Guide uses unconventional methods to make language learning easy, fun, and speedy, focusing on the social and confidence aspects of speaking a language.
The guide brings up, in detail, issues like:
How to practise a language every day for free with natives even if you can't travel to their country. (p. 164)
How to easily express all you've learned even if you're a shy introverted person like so many other beginning language learners. (p. 127)
How to make sure that natives won't feel frustrated at your "feeble" attempts to speak their language. (p. 117)
When you will be ready to speak. (p. 55)
What to do if you suddenly have to move to your spouse's country or for work reasons, or have an upcoming trip and don't have the time to invest months into input-based learning. (p.158)
The Language Hacking Guide is downloadable via PDF, Mobi, ePub, and in printer-friendly versions for immediate use upon purchase. It includes worksheets, free resources, and roughly three hours of audio interviews with some of the most famous language learners and multi-linguals on the Web.
You can download the guide in English, Spanish, French, German, Italian, Polish, Portuguese, Chinese, Greek, Hebrew, Hungarian, Dutch, Irish, Czech and Vietnamese. More translations are in the works and will be sent as free updates as they are completed to those who purchase the guide.

Not bad for $59 (USD) for the full multi-lingual package and $49 (USD) for the English-only guide - all with a money-back guarantee.
Having visited multiple countries and lived in the Netherlands for two years, I can attest to the importance and even urgency of learning the local language. Whether living in or just visiting a country, your experience is amplified when you are able to communicate with the locals in their native language.
Learning a language is not easy and, perhaps the hardest part - the one The Language Hacking Guide focuses on - is having the confidence to speak it. Whereas most language courses teach grammar and vocabulary, Benny's guide gives you the tools to learn any language anywhere and feel comfortable using it. All the proper grammar and extensive vocabulary in the world do us no good if we are too afraid use what we learn.
Using many of the methods contained within the guide, I have become fluent in Dutch in less than two years. They work so effectively and produce such outstanding results that I plan to continue using them throughout the rest of my Dutch language journey as well as with any other language I decide to take on in the future.
This year, give the gift that keeps on giving, no matter where you go or what you do: the gift of language.
By purchasing The Language Hacking Guide using the links in this post, you will also be giving to Clogs and Tulips. A portion of the profits of books sold via these links will come back to Clogs and Tulips, allowing me to continue to provide helpful and useful content to expats everywhere and those with a special place in their hearts for the Netherlands.
If you would like to learn more, check out The Language Hacking Guide website or Benny's Fluent in 3 Months blog.
I am also pleased to announce that the Irish polyglot himself will be guest posting here on Clogs and Tulips on January 2nd 2011. So get your language learning resolutions ready, because Benny's going to whip you into shape!
Purchase The Language Hacking Guide.